29 Aug 2023
Kate Hardcastle MBE joins the line-up for Speciality & Fine Food Fair 2023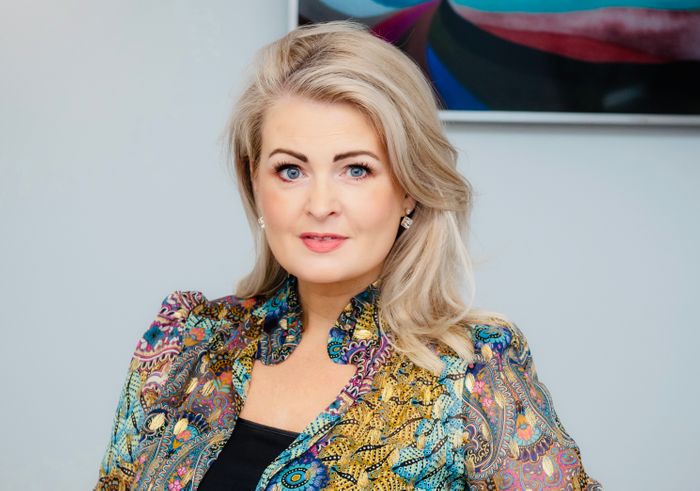 Award-winning UK broadcaster, consumer & business expert Kate Hardcastle MBE has been announced as a keynote speaker for Speciality & Fine Food Fair 2023 to share her insights into how consumers can 'buy better' and household brand names 'deliver better'.
Taking place on 11-12 September at Olympia London, Speciality & Fine Food Fair is the UK's leading showcase of artisanal food & drink, dedicated to connecting food & drink buyers with a wide range of quality products to revitalise their offering.
Hardcastle is a prominent voice in both the media and consumer goods industries and is committed to helping businesses and consumers make change. As 'The Customer Whisperer', she appears on popular television and online programmes in UK, USA UAE & Asia.
Her work is respected globally, projects have included the successful turnaround of ailing retail brands and shopping centres, the creation of powerful consumer brands and consulting to oversee business redevelopment, restructure and takeovers.
Hardcastle will be the headline speaker for the Fair's newly launched Power Breakfast event, in partnership with Flanders Trade & Investment, an opportunity for senior leaders in food & drink retail, wholesale and hospitality to meet, connect and learn before the Fair opens on the morning of 12 September.
The event is a chance for food & drink buyers to peek behind the scenes, explore the current state of the high street and unravel the emotional factors driving purchasing decisions, allowing businesses to forge meaningful connections and foster brand loyalty.
Attendees will gain valuable insights into optimising their operations, managing costs, and capitalising on opportunities amidst the rapidly evolving economic landscape. Hardcastle will be sharing her predictions and observations and explores what international developments mean for the UK food & drink sector.
She comments: "Navigating consumer trends and insights has never been more challenging - and yet is the key for opportunity. I look forward to talking through my thoughts at this year's event in perfect timing to kick off the peak season."
Speciality & Fine Food Fair Event Manager Nicola Woods adds: "We're delighted that Kate has agreed to speak at the Fair's inaugural Power Breakfast event. This is a fantastic opportunity for leaders in the industry to hear from someone with a wealth of experience and insight into retail trends and future innovations and a fantastic way to kickstart day two!"
To find out more about the Power Breakfast at Speciality & Fine Food Fair 2023, and to express interest in attending this exclusive event, visit specialityandfinefoodfairs.co.uk/power-breakfast-rsvp.