23 May 2022
Speciality & Fine Food Fair renews partnership with Mixology Group for fourth year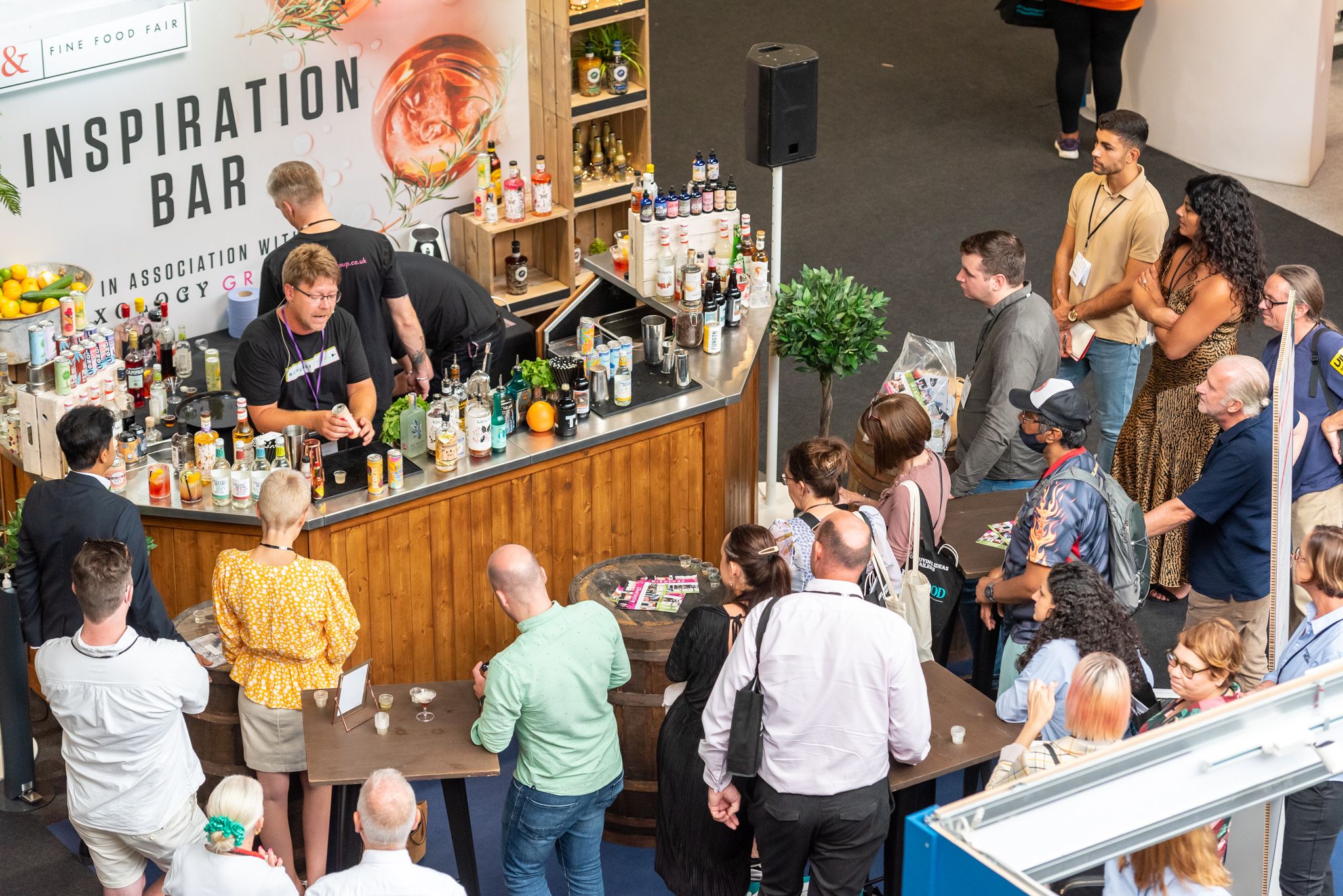 Speciality & Fine Food Fair, taking place on 5-6 September at Olympia London, has announced that it will continue its partnership with drinks consultancy Mixology Group for the 2022 event.
Each year the Fair showcases over 600 innovative speciality food & drink products from the UK and around the world to its audience of retailers, wholesalers, farm shop and deli owners and more.
Mixology Group will once again take over the Inspiration Bar in the Fair's Drinks Cabinet section, leading drinks-focussed thought leadership sessions and providing advice and guidance for visitors eager to explore the latest innovations in alcoholic and non-alcoholic drinks from companies exhibiting at the Fair.
Zoe Cunliffe, Director at Mixology Group commented: "We can't wait to head back to Speciality & Fine Food Fair this September to help the Fair's food & drink buyers learn about the very latest trends and products in the drink sector."
"There are a huge number of new products on the market and our session at the Fair will give retailers and wholesalers the tools to make the most out of these exciting and creative drinks offerings."
Nicola Woods, Speciality & Fine Food Fair Event Manager, added: "We're delighted to be continuing our partnership with Mixology Group for 2022. The team are incredibly knowledgeable about the drinks sector and hugely insightful about promoting, mixing and maximising profit from quality drinks products. We can't wait to check out their sessions at this year's Fair."
To stay up to date with the latest news and announcements from Speciality & Fine Food Fair 2022, subscribe to our newsletter.