11 Jul 2022
Mercato Brands prepares to launch at Speciality & Fine Food Fair 2022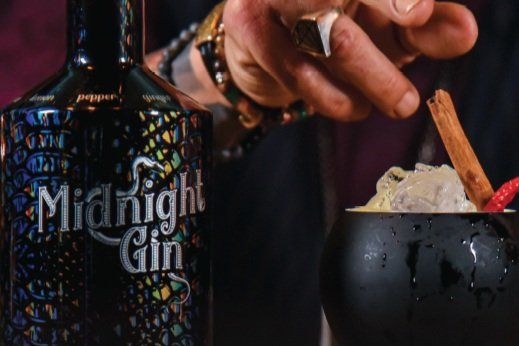 Speciality & Fine Food Fair is a hotbed of new product launches and an unparalleled showcase for new brands to reach farm shops, delis, independent retailers & wholesalers and many more key buyers. Among the new brands exhibiting at this year's Fair is Mercato Brands, and we sat down with Executive Director Matteo Orlando to learn more. 
Who are Mercato Brands, and what unites the brands you work with?
We curate a select portfolio of food and beverage products crafted by local, family-run, and independent producers, to create impeccable drinking and culinary experiences in the UK. Many of the products in the portfolio are quite special and unique. Our approach to product selection is very specific and calculated. They need to be exclusive to Mercato Brands, they need to possess unique characteristics in quality and packaging, and they need to be premium, to name a few. 
The food & drink sector is packed with innovation and quality products, what makes brands stand out from the crowd?
The products need to possess very unique qualities in taste profiles, packaging and product offering. The products we are launching did not previously exist in the UK. 
A unique selection of two Federico Peliti ancient vermut recipes. The rouge is based on the original recipe made for the British Royal House from 1877 to 1940. The blanc has its origins in an exotic recipe, created in the later years of Peliti's commercial activity in India. The Amarot is a fine amaro based on cold-extracted herbs and chinotto.
Over 130 years of distilling history from Cuneo. Amari produced with hand-picked herbs, spices and flowers. Liquori from ancient recipes using crystalline Alpine water. Tinture essences are an exceptional blend of infusions and distillates to inspire mixology and culinary masterpieces.
MIXAMI is an innovative format of Italian premium RTD cocktails. 6 of the most popular and beloved cocktails in the world. Negroni, Old Fashioned, Mojito, Cosmopolitan, Gimlet and PS Martini. Available is 100ml single serve and 1.5L, 3L and 5L bulk formats
Midnight Gin is a unique upscale gin from Tuscany. Tastes, aromas and passion meet here with the selection of best raw ingredients in search of the perfect moment of enjoyment. Then they lock it inside a gorgeous bottle.
Since 2006, Brùton is an award-winning microbrewery from Tuscany. They produce bottled happiness in a wide variety of formats and unique, irreverent flavour profiles. Available in 330ml and 750ml.
Why have you chosen to take part in Speciality & Fine Food Fair this year?
We felt we needed to launch the brand in an environment that exposed the Mercato Brands and the products we represent to as many high quality buyers, owner/operators and venues as possible, in the shortest period of time. Speciality & Fine Food Fair seems to be the perfect choice for our "coming out party".
What will be your message to attendees at this year's Fair?
The most unique, high quality, artisanal products brought to you by a company that is easy to work with and without pretentiousness. The products will speak for themselves. Good people marketing great products.
To keep up-to-date with latest industry trends, new products and news from the Fair, subscribe to our newsletter.