17 Jul 2023
Guild of Fine Food's John Farrand on the rise of low & no, inspiring indy producers and identifying excellence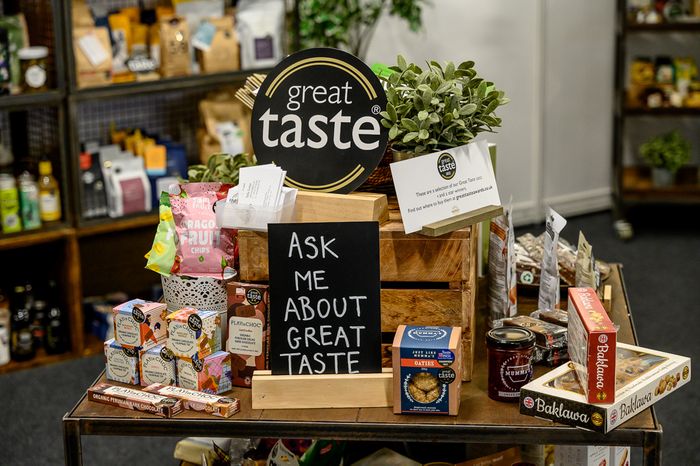 Each year, Speciality & Fine Food Fair partners with the Guild of Fine Food to celebrate independent producers and innovation in the artisan and fine food sector. We caught up with Managing Director John Farrand to get his take on some of the most exciting trends and events in the industry in 2023.
What's coming up for the Guild of Fine Food in the second half of this year?
We're really looking forward to taking the World Cheese Awards to Norway for the second time. Having celebrated cheese in the city of Bergen, we now take the awards to Trondheim. We are, of course, excited about hosting our Great Taste Golden Fork event at the Battersea Arts Centre on the Monday night of Speciality & Fine Food Fair, 11 September.
What are some of the most exciting or interesting trends you're seeing in the fine food sector in 2023?
We haven't crunched the numbers yet on Great Taste but from my perspective lo & no alcohol is gathering momentum. I've seen a return to simple ingredients: good meat; good bread, well-made cheese. Folk seem to be wanting to know where their food comes from and who has made it. They want personality in their products. The consumer needs to know that the food & drink is made and packaged sustainably. The most interesting trend for me is the reaction and rejection to processed foods.
The Great Taste Awards are a hugely respected signifier of quality in the fine food industry, what do the 3-star products have in common?
Great Taste seeks to identify excellence, while helping those who don't quite get there through constructive feedback from our panel of judges. The 3-stars have all been through our rigorous judging process, assessed by a minimum of 20 experts. That's what they have in common.
What are you looking forward to most at Speciality & Fine Food Fair this year?
Meeting producers who are proud and understand their products. I love chatting to makers who are bothered about their food & drink and how it is made and are not all-out to create a world-beating "brand".
Finally, we've been asking the Speciality & Fine Food Fair team and ambassadors for their controversial food opinions (for example Adrian Bowell, Food Buyer at Selfridges reckons parmesan should have a spot on a cheeseboard), do you have any to share?
I love Adrian's point. Serve it with a ripe pear as a table cheese and you have a cheese board that is hard to beat. I'd like to remind the country, nay the world that the independent food & drink sector is where innovation and bright ideas happen. Smaller producers and independent retailers are inherently better for us. The products are more nutritious, they are more sustainable, support the local economy and help educate about seasonality, the land and agriculture.
Keep up to date with all the latest news, interviews and industry trends in the fine food sector by subscribing to the Speciality & Fine Food Fair newsletter, and click here to register for this year's event.