26 Sep 2023
Artisan food & drink sector celebrates all things new at 'inspiring' 2023 edition of Speciality & Fine Food Fair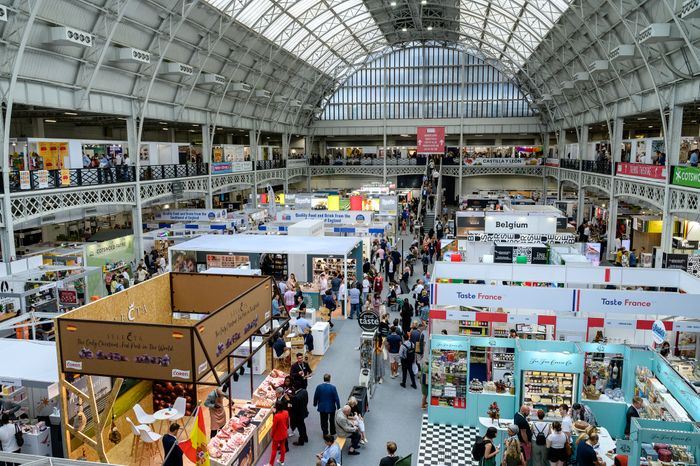 Speciality & Fine Food Fair returned to Olympia London on 11-12 September, packed with new products and invaluable industry insights for retailers, wholesalers and hospitality professionals. Thousands of industry buyers descended on the Fair to sample and source the very latest exciting new products from hundreds of innovative brands from the UK and around the world.
In the Trends Theatre, inspiring industry leaders took to the stage to share their invaluable insights, and chef consultant Steve Walpole cooked up a storm exploring a range of key 2023 food & drink trends using products from the Fair.
At the Inspiration Bar, the team from Mixology School took deep dives into drinks trends such as low & no and explored the latest evolutions of classics such as the Bloody Mary, the daquiri and the spritz.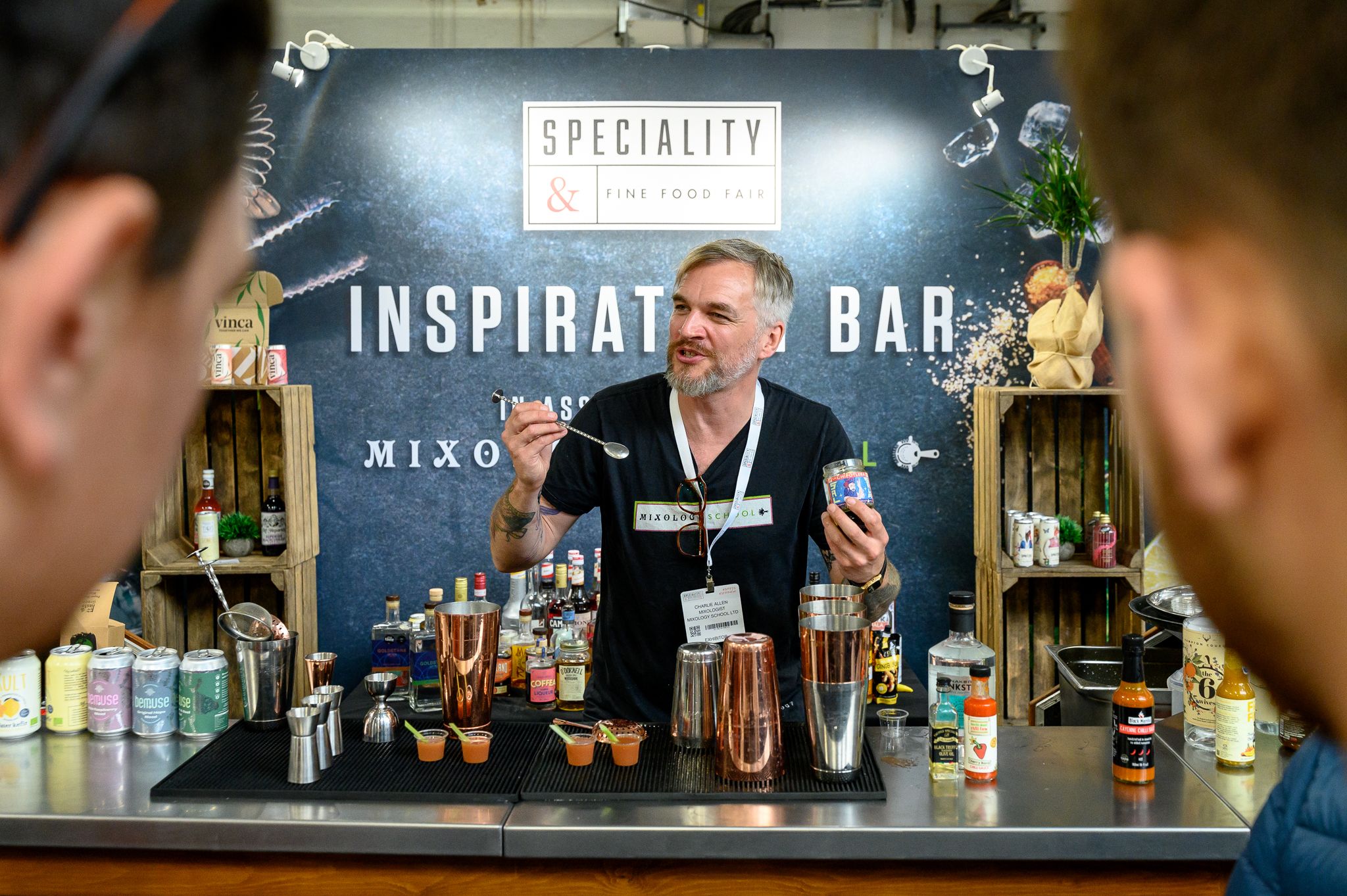 Retail and hospitality buyers hailed the success of the show, with Ellie O'Connell, Food and Drink Developer - Café at Tesco – Hospitality, commenting: "This was my first time attending Speciality & Fine Food Fair and it was a great day out to explore the most up and coming suppliers and luxury ingredients in the industry. I came away with ideas and products to elevate the quality of food and drink for our brand."
Adrian Boswell, Food Buyer at Selfridges, added: "Speciality & Fine Food Fair is always a must attend event for my calendar. The opportunity to network with existing suppliers, meet new brands and try some of the finest food in the industry keeps me coming back every year."
Following the event, suppliers praised the quality and quantity of key buyers in attendance.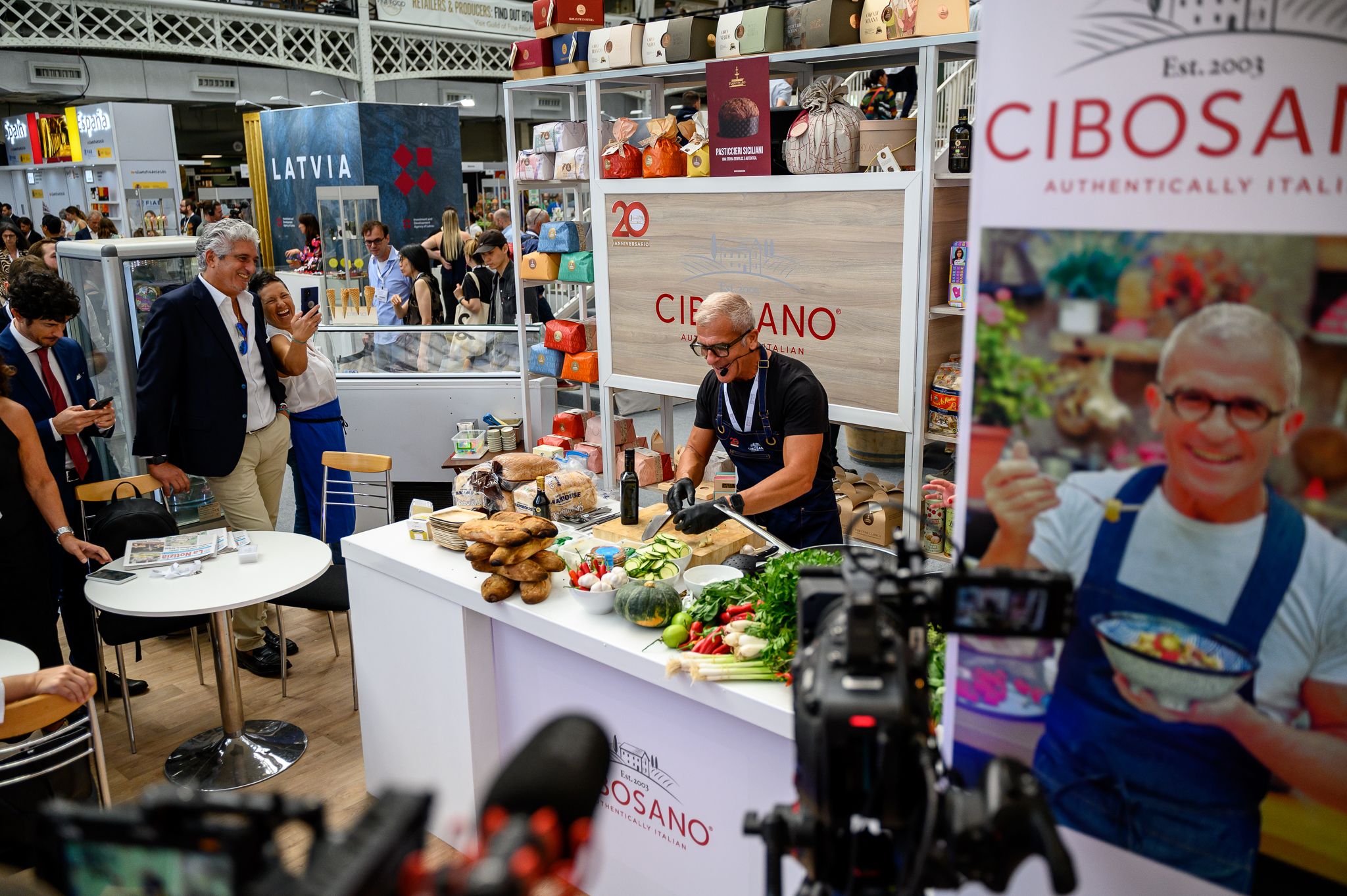 Bethany Scott, National Account Manager at Organic Herd, said: "We had a brilliant time showcasing at Speciality & Fine Food Fair and it was the perfect place to launch our new Organic Herd products. The show was an excellent opportunity to offer samples, attend some fascinating talks, network with other inspiring brands and, most importantly to us, connect with the right buyers. We're looking forward to next year."
Zahra Qadir, Director at cacao brand House of Theobroma, added: "We had a wonderful time at Speciality & Fine Food Fair. We did not sit for one moment or eat the whole day, because we were so busy the whole time, meeting people, meeting other businesses, sharing our products and our passion.
"Our team felt heard and seen and inspired by the feedback we received, especially in such a professionally organised event, in a professional setting with serious and passionate people there that were genuinely interested in quality food and in doing trade. We left the event with heightened energy to continue our work."
This year's event also saw the launch of The Power Breakfast, in partnership with Flanders Investment & Trade, where business and retail expert Kate Hardcastle MBE discussed the latest trends in the world of high street retail and online commerce.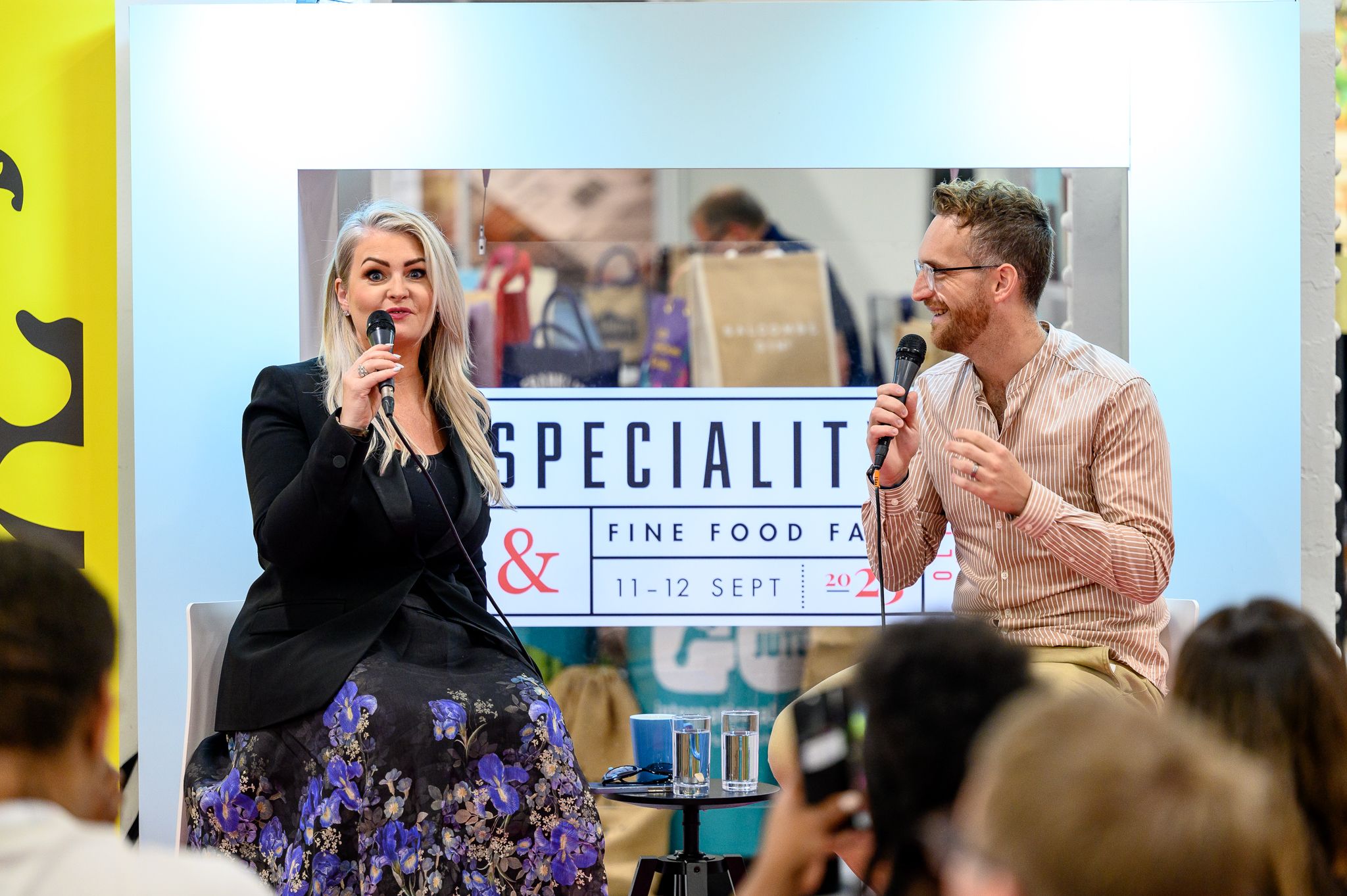 Hardcastle commented on the Fair: "The food industry is full of amazing people and different people, it's so varied. It smells fantastic here; it's one of the only exhibitions you can come to and at 10am in the morning I want to eat everything that's out there. There's so much joy and passion here."
Celebrating industry excellence
The third edition of the Speciality & Fine Food Fair Awards saw the Fair launch its inaugural Outstanding Industry Contribution Award, given to Cotswold Fayre CEO Paul Hargreaves for his contribution to the sector and inspiring leadership in driving sustainability initiatives and prioritising people.
Event Manager Nicola Woods, speaking at the event, said: "Paul's unwavering commitment to sustainability extends beyond the boardroom and into his everyday life. He doesn't just talk the talk; he walks the walk. He has shown us that sustainability is not just a buzzword; it is a way of living and working that we can all embrace.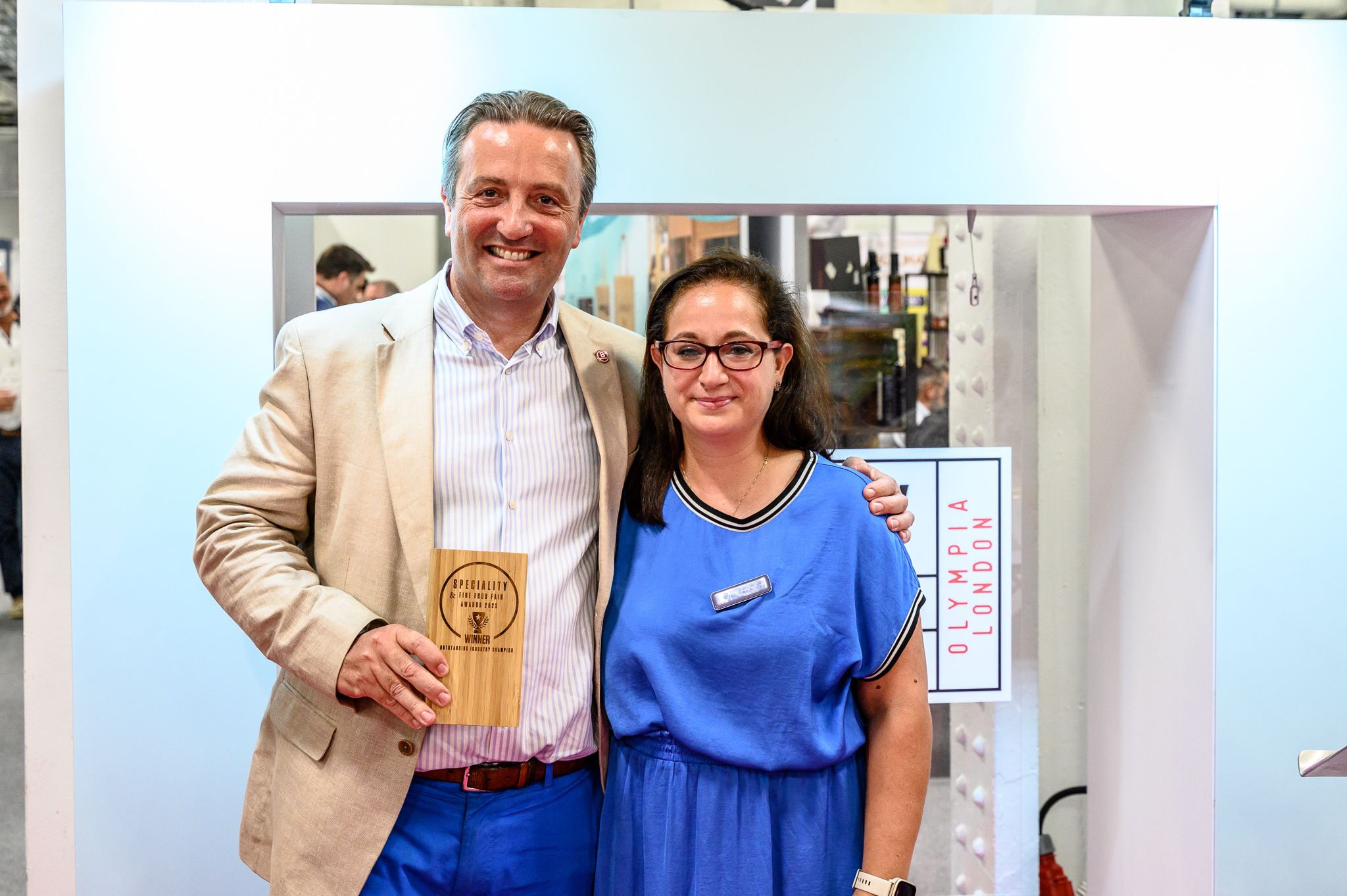 "What truly sets Paul apart, though, is his passion for people. His belief in the power of individuals to effect change is contagious. He has inspired countless others to join him on this journey towards a more sustainable future. He understands that the heart of any business is its people, and he has dedicated himself to nurturing a workplace culture that values diversity, inclusivity, and personal growth."
Hargreaves commented: "It was a complete surprise but also a huge honour to win this award. Of course, I am really pleased that my efforts and those of my team have been recognised as we continue to encourage others to raise the bar on sustainability, making our businesses better for people and planet."
Another new edition to the awards was the 'Not Yet on the Shelf' category, for products not yet listed with any retailer. This exciting new award was won by Cornwall Pasta Co's Organic Chestnut Gnocchi, an innovative gnocchi from one of the company's selected regenerative and organic producers.
New Product of the Year – UK was won by Golden Hooves mature cheddar, with director Leona McDonald commenting: "We're over the moon to have won the New Product of the Year trophy at the Speciality & Fine Food Fair Awards 2023! It's been an incredible team effort to launch Golden Hooves this year and it means a lot to us to know that the judges were excited by what we're doing."
New Product of the Year – International was won by Pure Chocolate Jamaica's Dark Chocolate with Jerk Seasoning, and the company celebrated a double win after also securing victory in Pitch Live in partnership with The Great Brand Exchange, winning a week-long pop-up at John Lewis.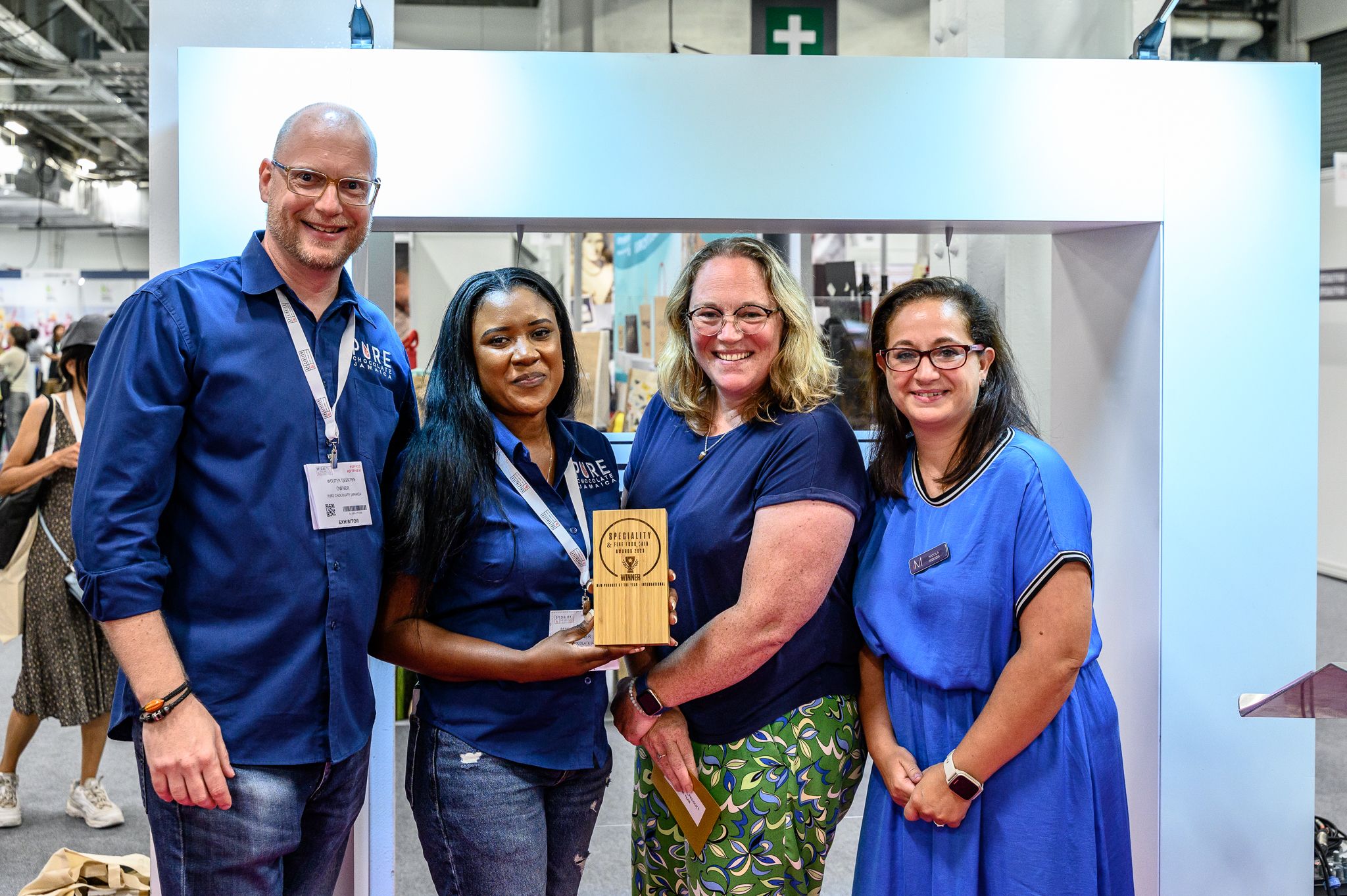 Sustainability Pioneer of the Year was won by Two Farmers, Large Independent Retailer of the Year, in partnership with BIRA, was won by Grasmere Gingerbread and Drapers Lane Delicatessen secured Small Independent Retailer of the Year.
Keep up to date with all the latest news, interviews and industry trends from Speciality & Fine Food Fair by subscribing to the Fair's newsletter. Speciality & Fine Food Fair 2024 will be celebrating its 25th year in style on 10-11 September at Olympia London.