20 Jun 2022
World's First Wrapper Free Energy Bar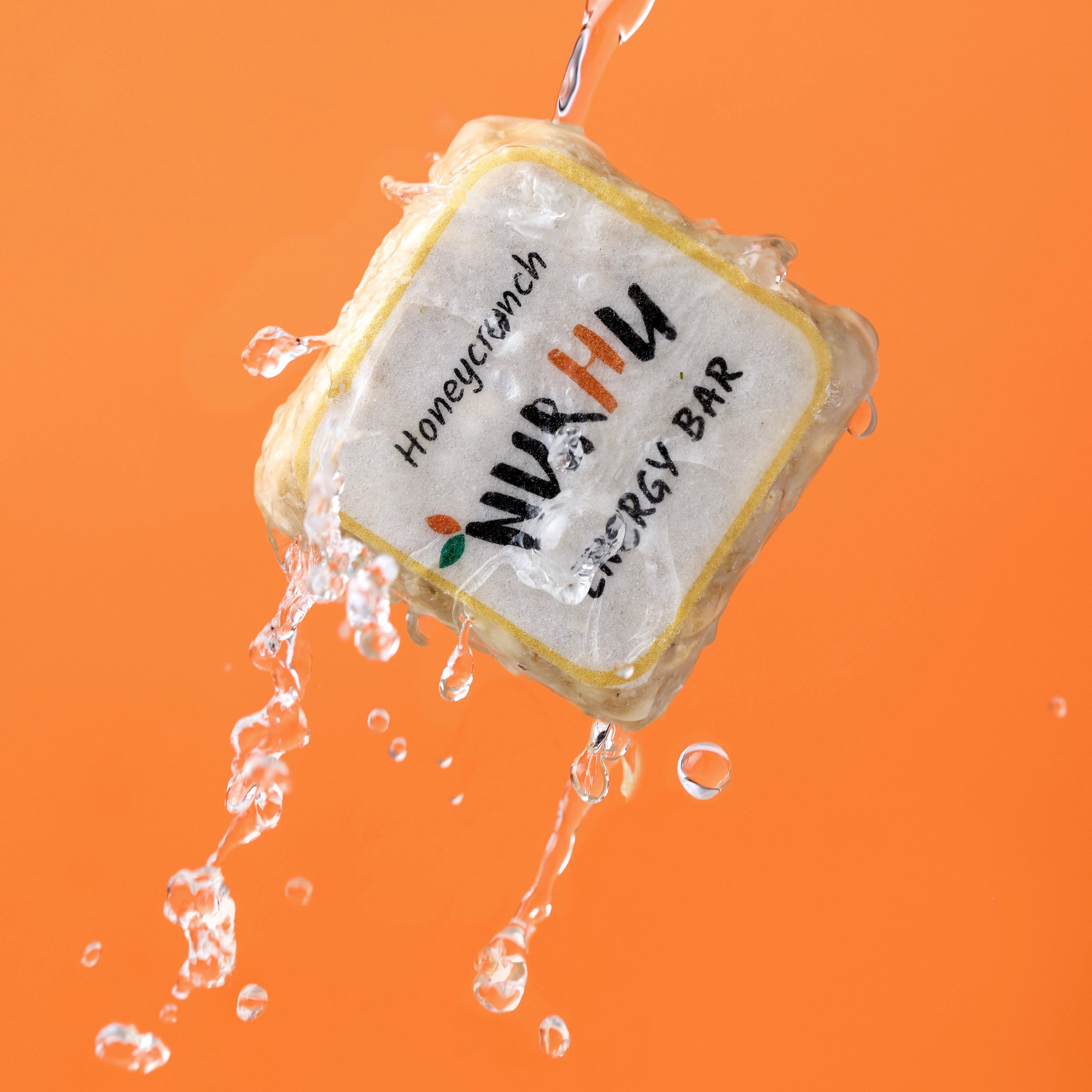 Let's talk about packaging... particularly within the snacking market. Most wrappers are still not commercially recyclable, but the need for an inexpensive and flexible wrapping which will keep food fresh is ever growing. In 2019, in the UK alone just under 1million tonnes of grocery plastic packaging was placed on the market (1), much of which is not even recyclable. It's a tough issue to solve. 
Now don't get us wrong, there ARE sustainable alternatives out there, and we hope to see their use continue to flourish, but today we wanted to tell you about a brand that is bypassing the 'recyclable' hurdle and gunning for 100% sustainable, it's even edible! 
Meet Nurhu
(Phonetically: 'Nur-roo')
Nurhu has taken energy bars to the next level and has launched the world's first wrapper free energy bar. 
Pushing the boundaries with their innovative edible packaging, Hertfordshire based Nurhu is brand new to the market. Launched in January 2022 they have already gained a loyal following. 
The company was founded by Mike Bedford, a cyclist, with a desire to reduce litter and minimise plastic waste. His brand Nurhu has set out to reduce plastic waste and is leading the way to a greener future. 
More about the product
The zero waste Nurhu bars are coated in an edible glaze that does everything a traditional wrapper would do, but without the waste. The coating also makes the bar waterproof, meaning they can sustain a quick rinse under water before being consumed. 
Nurhu is suitable for vegetarians and the bar itself is tasty and nutritious. The bars are oat-based, with nuts added for protein, and mixed with honey. The bar is available in four flavours: Honeycrunch, Salted Caramel, Mixed Berry and Nuts 'n' Nuts and are available to buy at www.nurhu.com. 
Designed by Nurhu's nutritionist and product developer, Annabel Stacey, the bars are a great source of fibre and provide around 20g of carbohydrate per bar making them a great way to fuel any activity. They can also be a tasty snack for anytime of the day and for those wanting to make sustainable food choices without compromising on taste. 
Mike Bedford, Founder of Nurhu, says
"We're extremely delighted to be able to showcase our product at Speciality & Fine Food Fair this year. Since we launched in January 2022 we've already had so much interest in our wrapper free snack bars and are keen to keep moving the world forward and educating others in the way of sustainable food packaging.
We're looking to meet with all types of buyer, especially Retail and Wholesale. As an exclusive comment, we can reveal that Nurhu will be undergoing a brand refresh, so watch this space, we hope to have some updates for you in the coming months." 
If you would like to learn more about Nurhu and their products, please visit www.nurhu.com for more information. 
If you would like to sample Nurhu's products, they will be exhibiting at Speciality & Fine Food Fair on 5-6 September at Olympia London. Registration for this event will open soon. 
To keep up to date with the latest products and trends in the world of speciality & fine food, sign up to our newsletter. 
Sources: 
1. WRAP. MARKET SITUATION REPORT 2021 PLASTIC PACKAGING.; 2021.