What I Wish I Knew - Fabian Clark, Co-founder of Quarter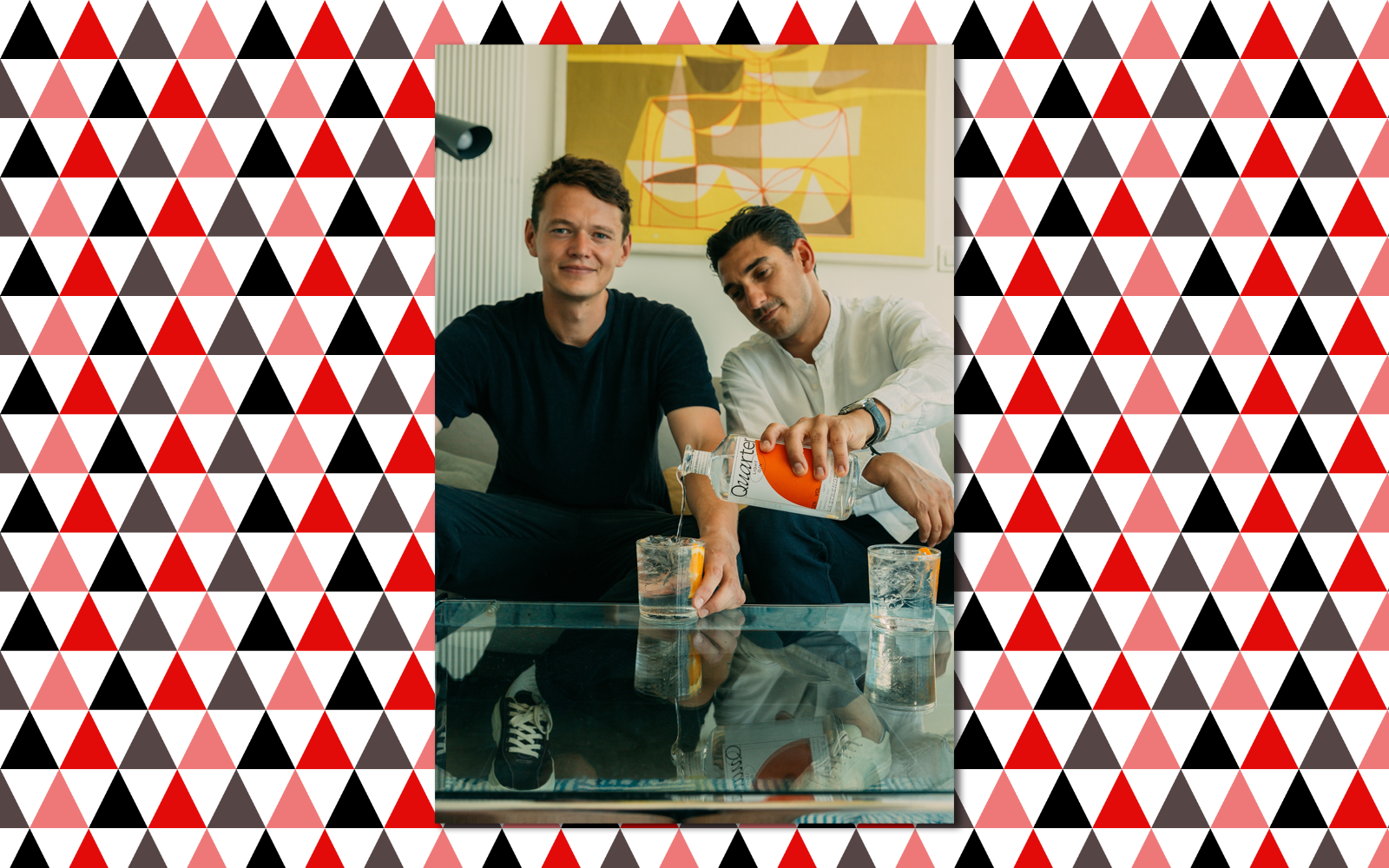 Want to sip on a gin and tonic, with a little less alcohol? Until recently, if you wanted to enjoy a gin, your only options were all the alcohol or none of it.
Fabian Clark, along with his co-founder Rohan Radhakrishnan, founded Quarter as a lower alcohol alternative to the high ABV spirits that were the only option. Developing a gin that has just 12% ABV – significantly less than the minimum 37.5% ABV of other gins – they launched the brand in 2021 and are going from strength to strength.
Quarter received support from Virgin StartUp and even won a competition to showcase their products at Speciality Fine Food Fair this September. Virgin StartUp caught up with Fabian to find out more about the journey, and what he wishes he knew before starting the business.
Stop chasing perfect
A minimum viable product is something you read about in relation to tech start-ups. The tech industry has adapted to a method of building the first iteration of something, measuring customers' reactions, and then finally learning and continually innovating. 
You wouldn't think this could be applied to a drinks brand but on reflection, I'm not sure why I didn't put this method into practice. I'd read various books such as The Lean Startup but decided to be precious and worry about our first spirits launch. 
Nothing is ever going to be perfect, and I think with any business it's important to get out there and learn from the ultimate decision-makers – your customers. 
Meet as many people as you can
This could be an obvious statement but when starting a brand, you should look to speak to as many people in that field as possible.
If, like me, you have never directly worked in your industry, then you need to get out there and absorb as much information as possible. This will not directly influence your business and how it eventually materialises but will also offer an invaluable network that can be used from anything such as packaging suppliers to fundraising. 
Ultimately people are always keen to pay it forward and offer their support and advice. 
Hire early
There are mixed opinions on when you should make your first hires. Having run a business before, I saw an instant inflection point of growth once I even hired even one person.
The right employees offer much more than their services – they become sounding boards, offer advice on the trajectory of the business, and ensure you work in a more professional and diligent manner.
That being said, you can also hire too many people and it can cripple your business's cash flow, so I think it's ultimately about finding your weaknesses and understanding what you need.
Inspired to start your own business? Visit Virgin StartUp for advice, guidance and Start Up Loans.