How Can We Win the War on Plastic?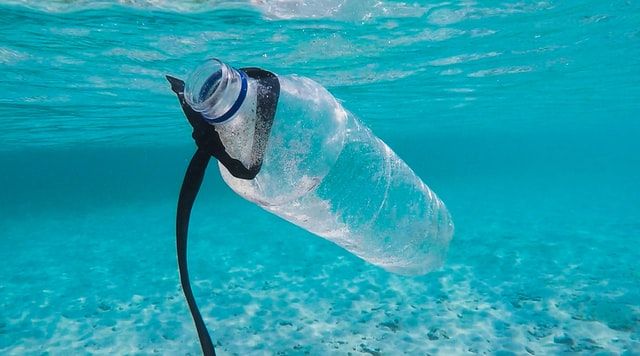 The Plastic Pollution Debate. The Plastic Pandemic. War on Plastic. Call it what you like but it's impossible to ignore the global backlash against the use of plastic, a material that has literally become part of the fabric of our lives.

According to a report in The Guardian, today's cars and planes are (by volume) comprised of approximately 50% plastic. More clothing is made out of polyester and nylon (did you know they were plastics?) than cotton or wool. Plastic even puts in an appearance, albeit in discrete quantities in the bulk of Britain's 60 bn teabags. And of course, the more widely acknowledged use of plastic in consumer packaging and food carrying / storage solutions has been hard to miss. The latter has been under scrutiny for some time and because it is largely discarded, this is perhaps the most onerous of our plastic based crimes against the planet.
Call for action
Plastic consumption has taken over our lives and the problem is certainly not unique to the UK, it is a worldwide issue, one that traverses borders and even unites those with differing political persuasions. Key figures and organisations have spoken out about their despair and the urgent need for change to save our planet – from Kim Kardashian to David Attenborough and his compelling Blue Planet II which delivered an unforgettable visual charting the despicable impact of plastic on sea life.
The call for action has been echoed by the former Archbishop of Canterbury, Rowan Williams and royalty has also stepped in with HRH Prince Charles delivering heartfelt speeches about the dangers associated with plastic. More recently, the Netflix documentary Seaspiracy provided disturbing graphic evidence of the plight of our oceans at the hands of modern day living, with the equivalent of a garbage truck load of plastic being dumped in the sea every single minute. Campaigning organisations such as Greenpeace and Friends of the Earth have created dedicated plastic teams to fight the war against single use plastic and the more 'extreme' lobbying by the  Extinction Rebellion movement also tackles  plastic pollution as part of its action to address the global climate and ecological crisis.
One of the demographics who support the cause most wholeheartedly is undoubtedly those in their teens and 20s. Their future is at stake. From Sweden's powerful force of nature Greta Thunberg to 12-year-old Thai girl Lilly who paddles Bangkok's canals to pick up rubbish – and whose efforts have convinced a supermarket to stop giving out plastic bags to help reduce Thailand's contribution to ocean pollution - there is real anger at the failure to halt the detrimental impact of plastic on the planet. Greta's famous 'how dare you' speech is one that resonates with so many.
Recycle or adopt alternatives?
In February 2019 the UK government joined forces with major global brands and a number of European countries to agree a national pact on plastic packaging which seeks to deliver 30% recycled content by 2022 and ban the use of expanded polystyrene (which takes thousands of years to break down) in food containers and single use cups. The UK has actually pledged to achieve 60% of plastic packaging to be effectively recycled. The introduction of the RPR (Recycled Plastic Rating) mark is a move which helps businesses showcase the exact plastic credentials of their products. We commend the attempts to recycle plastic which helps to reduce the amount of energy and resources (such as water, petroleum, natural gas and coal) needed to create it and of course, such initiatives save landfill space and the amount of discarded plastic that ends up directly int he environment. But surely learning to adopt a non-plastic rather than recycled plastic lifestyle is the optimum solution. To erase or at very least minimise the material that is causing the problem, rather than simply keep using it, albeit in a recycled form?
Educate on the risks
While the supermarkets enter into their own private wars and publicly declare their intentions to reduce the use of plastic to honour government requests one can't help but think this will also serve them well in terms of enhancing their eco credentials and therefore enjoying improved consumer ratings. DEFRA claims the sale of single-use plastic bags plummeted by 95% in England's main supermarkets since the 5p charge levied in 2015, delivering £178m to charitable causes which clearly demonstrates the potential is there to shift established consumer buying habits.

So, rather than focusing heavily on reducing plastic usage we need to educate consumers to understand the workable alternatives which could then become the norm. Perhaps we should be doing more in addition to just playing the environmental pollution card by also focusing on the research findings which indicate the potential health hazards associated with plastic. After all, it worked a treat for the anti-smoking brigade.

According to the Plastic & Health report 2019, 'at every stage of its lifecycle, plastic poses distinct risks to human health, arising from both exposure to plastic particles themselves and associated chemicals'. Scientists are becoming more aware of the toxins that leech out of plastics, making their way into our bodies and triggering a variety of health issues including cancer, reproduction issues, immune system suppression and problems with childhood development. Breast Cancer UK cites some plastics as a source of Endocrine Disrupting Chemicals (EDCs) which interfere with the normal functioning of hormones that may increase the risk of breast cancer. In 2015, Cancer Research UK warned that plastic (cling film) should not be allowed to touch the food it is covering during microwaving on health grounds.
Impact of the Covid-19 pandemic
But while health issues represent a strong argument to reduce plastic usage, ironically, in extreme circumstances it can also become the driver for increased consumption as evidenced by the Covid-19 pandemic. The PPE which has become a staple feature of our lives is largely derived from plastic and according to a report in Euronews in March this year, in the UK alone, an estimated 1,500 tonnes of facemasks and gloves are thrown away each month with face masks overtaking plastic bags to represent the most common type of litter. The pandemic is being held responsible for totally derailing the war on plastic, not just due to the excessive production of PPE, screens and single use packaging to demonstrate product safety and adherence to advanced hygiene protocols, but also as a result of countries delaying or backtracking on their policies in the wake of the worldwide crisis.

So, how do we get things back on track? How can we rekindle the passion for reducing the plastic footprint?
A way forward
Supermarkets and retailers should step up to the plate by not only stocking viable alternatives – such as our biodegradable 100% natural WaxWrap in pre-cut, roll and bag format (www.waxwrap.uk) - for consumers to purchase but also by setting an example in terms of their own internal business operations.

Foodservice needs to do more to guide consumers to make changes which will help towards the journey for a zero-waste lifestyle. Ten years ago, we'd not have even considered using a refillable vessel as an alternative to receiving our regular caffeine top up in a disposable cup. The same can be said of the now acceptable shift away from plastic straws and non-environmentally friendly stirrers. We'd have been puzzled by a retailer that supplied food supplies in a packaging free format. Surely the next step should be witnessing those foodservice companies which make up fresh sandwiches on site encouraging their customers to bring in a reusable non-plastic bag to transport their lunch back to their office? Shouldn't foodservice businesses be taking note of campaigners City to Sea, who this Plastic Free July, is calling on governments, businesses, industry and the public to avoid undoing the incredible progress that has been made in tackling single use plastic and pushing for the return to reusables.

Equally, producers of plastic alternatives need to work hard to develop innovative products that appeal to consumers and iron out any barriers to purchase. So, for example, while cling film is still regarded as a clear no-no by some, no one can deny the appeal of a roll format that can be cut to suit any requirement. Our WaxWrap on a roll seeks to resolve this constraint,   but further work is needed to make all plastic alternatives more accessible and user-friendly, ultimately ensuring they are viewed as the norm and less of a cult purchase.

Perhaps we need brands to unite in a genuine commitment to address plastic usage, rather than allow this global problem to be used as merely a marketing weapon. Could we see a War on Plastic brand consortium working harder to lead by example, educating consumers to understand the role they play in shunning single use plastic? Can we envisage a situation where brands unite to exercise their marketing muscle to help save the planet rather than to generate a % growth in sales?
For the sake of the next generation, I sincerely hope so.
 
By Andy Smok, Sales and Key Account Manager, WaxWrap