18 Aug 2022
The Tinned Fish Market to showcase quality international seafood at Speciality & Fine Food Fair 2022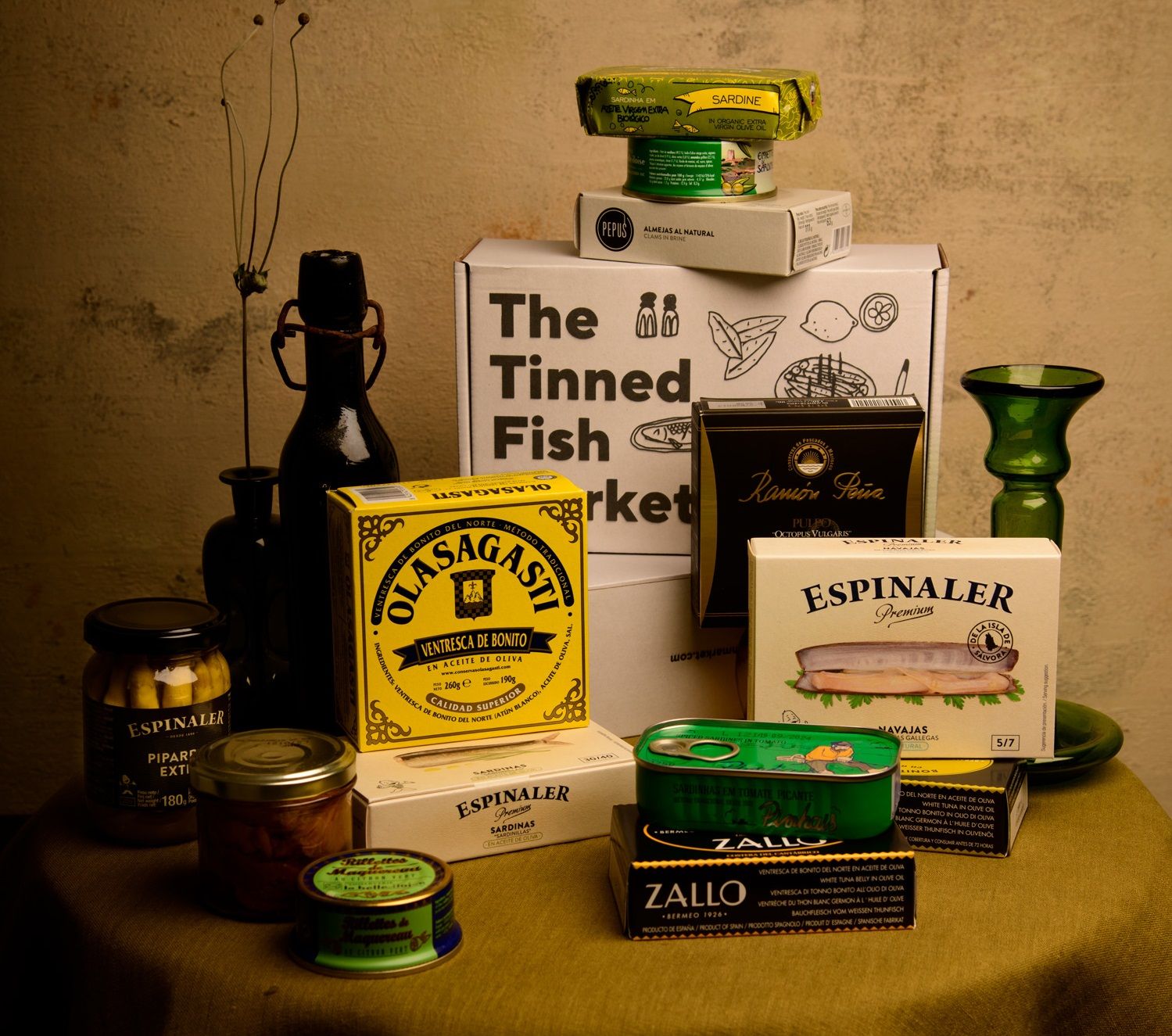 The Tinned Fish Market is delighted to be part of Speciality & Fine Food Fair 2022 for the first time. We will be showcasing a selection of our finest products on Stand 2501, the ones we are passionate about and want to share. 
Olasagasti: an expert from the Basque-based cannery will be with us, explaining why their Cantabrian anchovies and albacore tuna are the best in the world. Provenance, the expert preparation of the fish in family recipes, and the tradition of singing while they work will all be among the stories you might be hear. And there'll be tapas to try while we chat. 
Zallo: this cannery in the Basque Country puts sustainability at the heart of its mission, and their line-caught white tuna's delicate taste is complemented perfectly by a trio of dressings: escabeche, salsa Catalan and olive oil. It's been a customer go-to since the start and one we're very passionate about. 
Ramón Peña: the Galician cannery sources its sardines from the nearby Rías Baixas, the Atlantic inlets where sealife thrives and is rich. We will have sardinillas with the locally grown Padrón pepper, with chilli and also olive oil, because we think they show the heights tinned fish can reach when there's a master like Ramón Peña behind it.
Surimi baby eels: baby eels are a delicacy so rare that it's now the norm to make them from surimi or whitefish in Spain. They're a staple in delis, supermarkets and every storecupboard there, and they're fast becoming a hit here too since they arrived. Catalonian canning business Espinaler will be on hand to talk you through how to prepare dishes with them and more.
Anchovy-stuffed olives: another bestseller, and understandably so. They're the best olives we've ever tried. Drop by and try them with a splash of Espinaler Salsa, an anchovy fillet and a piparra pepper, or on their own.