23 Aug 2022
Speciality & Fine Food Fair reveals full programme and new product launches for 2022 edition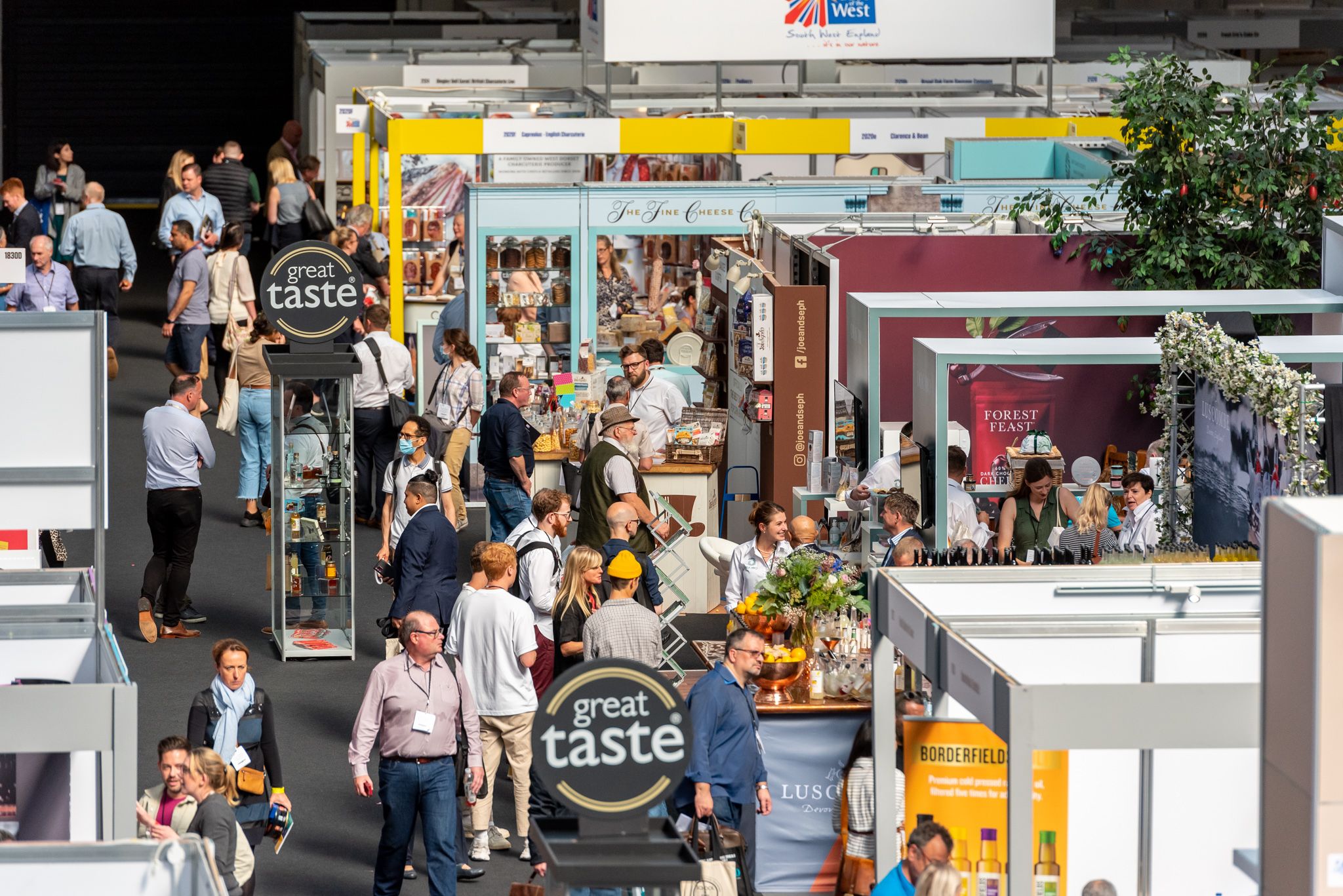 Speciality & Fine Food Fair, the UK's leading showcase of artisanal food & drink, is set to return to Olympia London on 5-6 September with innovative new products and unique businesses on display.
Speciality food & drink buyers from Selfridges, Fortnum & Mason, Chelmer Foods, LEON, Spar, Sainsbury's, Marks & Spencer, Virgin Atlantic Airways, Hello Fresh, Cotswold Fayre and countless delis, farm shops and independent retailers will descend on the Fair for a packed two days of learning, networking and efficient product sourcing.
Thomas Day, Managing Director of French & Day Delicatessen, comments: "As a young business that opened during the pandemic, it was great to be able to attend our first physical show at Speciality & Fine Food Fair last year; not only to finally meet many of our existing suppliers face-to-face but also to discover loads of fantastic new brands and products that we might not have come across otherwise.
"We have begun stocking a number of new products as a direct result of meeting the producers and trying the products, so I would highly recommend other businesses similar to ours pay the show a visit."
This year's edition of the Fair will see countless new product launches, including vegan mayonnaise from Barries; a new range of premium cocktail-themed chocolates from Motif; a new selection of delicious loose and individually portioned products from Fieldfare, pioneer of the scoop-your-own frozen food concept; an all-new cheese & onion flavour of crunchy coated peas from Taking the Pea; and four new flavours of organic syrup - blackcurrant, hibiscus, lemon & lime and ginger - from Belgian producer Pipaillon.
The Sustainability Zone will return for a second year to showcase a variety of eco-focussed businesses including Crumbs Brewing, a business that makes beer from 'wonky' bread, Squished (pictured below), who make delicious jams and snacks from surplus fruit, and Blackthorn Salt, a business from the west coast of Scotland drying pure seawater using the sun and coastal winds.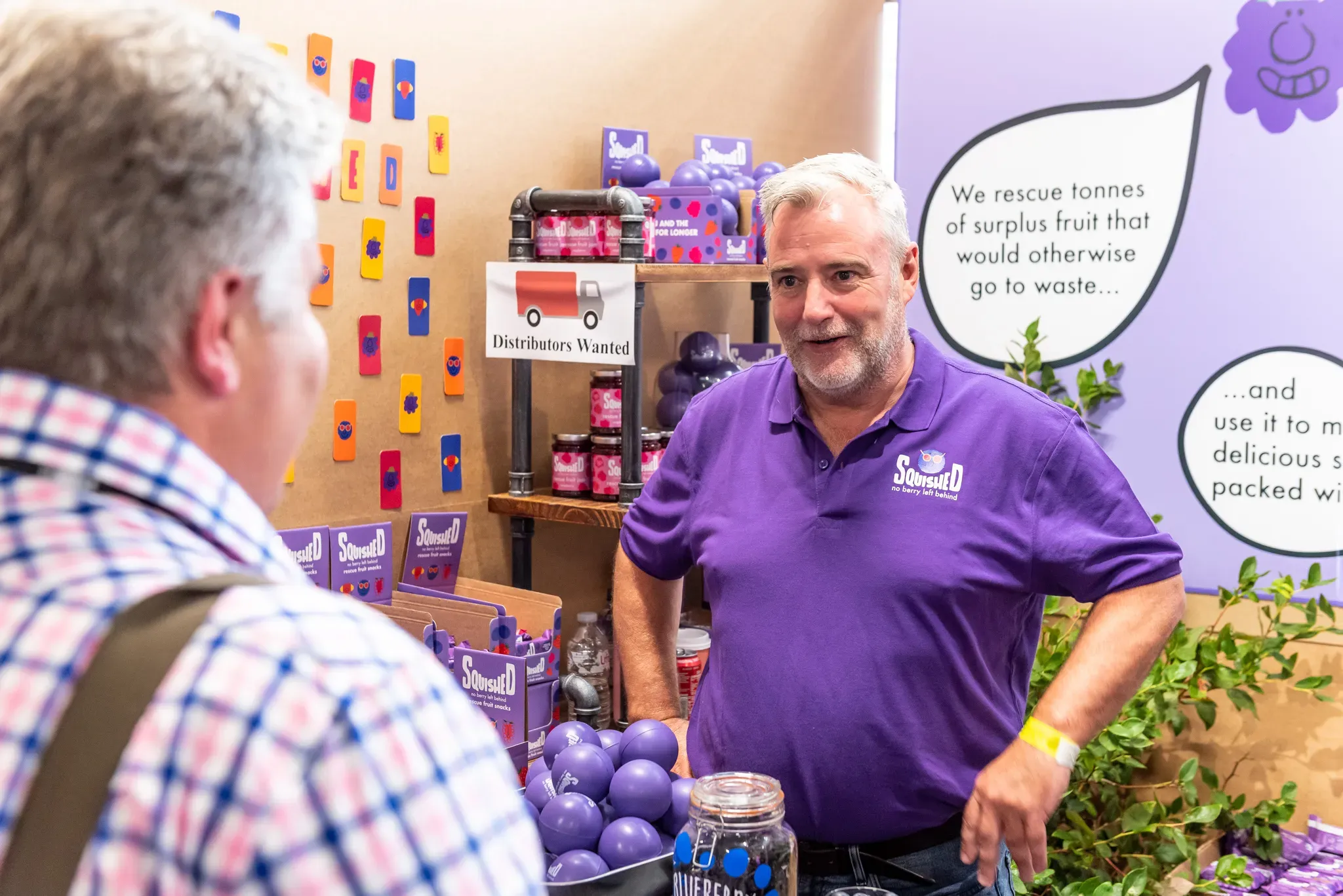 Key insights from industry experts
The Fair has unveiled its full programme of content across three stages for this year's event, with visitors able to take advantage of key insights from farm shops, independent retailers and industry experts, plus live demo kitchen sessions and deep dives highlighting all the latest drinks trends.
The Food for Thought Stage at this year's event will cover a wide range of topics for the fine food & drink market, from sustainability and staffing to increasing basket spend and making the hybrid business model work for you.
Jennifer Creevy, Director of Food & Drink at WGSN and moderator of the session 'Waste not want not: Tackling surplus food in the retail sector', comments: "Food waste remains a huge challenge for the food and drink industry, as is measuring our overall progress as an industry. Yet as we have forecast on WGSN, there are many exciting innovations that are rising up to tackle this important issue. I'm excited to lead the panel at the Speciality Fine Food Fair to discuss innovations around food waste and share best practice with our audience."
The stage will also see a session from Stephen Minall of FDReviews, Ben O'Brien of Sessions Kitchens, Joe Gailani of Bonraw Food and Georgie Barulis of WOMA WOMA, who will be digging deep and discussing 'Fantastic food failures, and what we learn from them', while Charles Banks of thefoodpeople and Kelly Dowson of Good Sense Research will be examining the future evolution of food trends including sustainability, flexitarian diets, plant-based and global cuisines.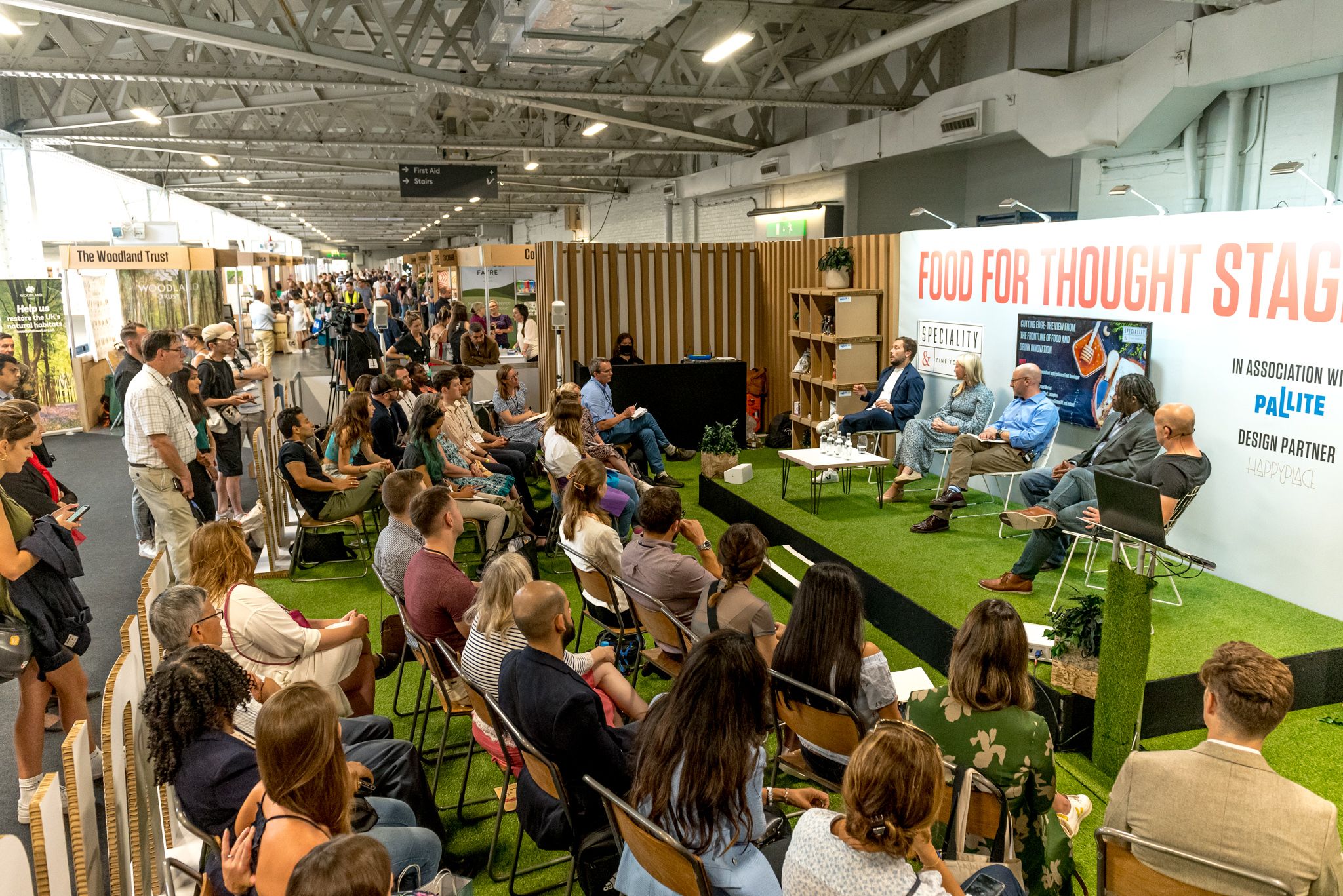 Pitch Live, sponsored by Virgin StartUp, will once again take place on the Food for Thought Stage, giving three start-up producers at the Fair an opportunity to pitch their product live to a panel of industry judges, with a chance to win prices including a complimentary stand at the 2023 edition of the Fair and six months of mentoring with a Virgin StartUp mentor.
Day one of the Fair will conclude with the second annual Speciality & Fine Food Fair Awards, with winners announced for Innovative Product of the Year, International Product of the Year, Sustainability Pioneer of the Year, Large Independent Retailer of the Year, Small Independent Retailer of the Year and Outstanding Industry Champion.
Trends in focus
A new addition for 2022 is the Taste the Trends Kitchen, where chef consultant Steve Walpole will be using products from the Fair to explore a wide range of trends including plant-based foods, ethical eating, the influence of Japanese and Korean flavours on western cuisine and the evolution of the healthy food market.
The kitchen will also see sessions from a number of industry partners including a demonstration from Consorzio Tutela Grana Padano, a showcase from the World Charcuterie Awards and a must-attend first glimpse of the Great Taste Supreme Champion product on day two of the Fair.
In the Fair's Drinks Cabinet section, Mixology School will be running a number of sessions on the Inspiration Bar, looking at topics including low and no, the rise of premium rums, and some creative spirit pairings to boost basket spend.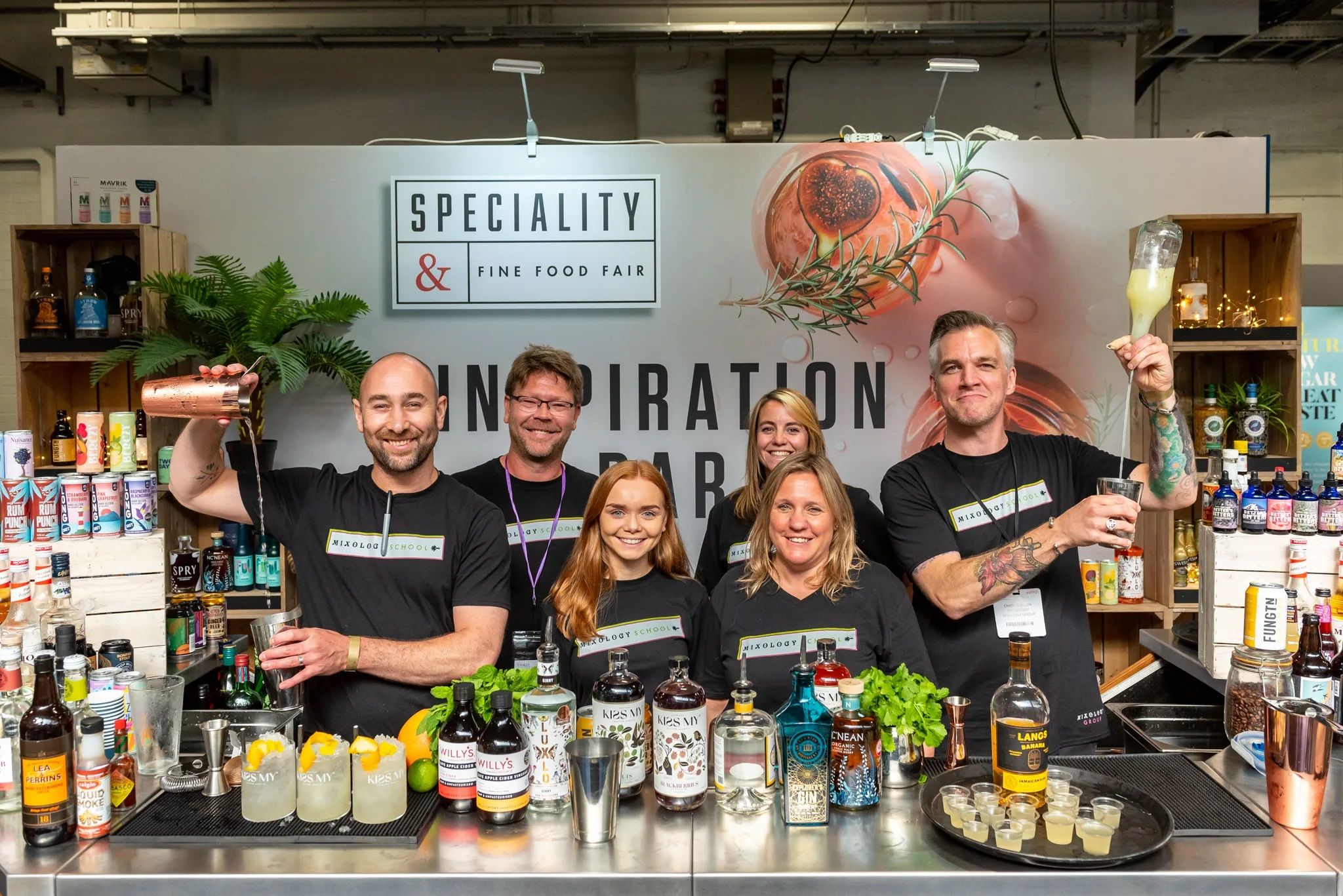 For food & drink brands at the Fair, FDReviews Live will provide the opportunity to book a 15-minute consultation with one of over 25 leading industry experts.
Speciality & Fine Food Fair Event Manager Nicola Woods comments: "This is a unique opportunity to get invaluable feedback from some of the most knowledgeable and experienced food & drink professionals in the industry.
"FDReviews is made up of experienced business leaders from the likes of M&S, Tesco, Sainsbury's, Harrods, Selfridges, John Lewis and Fortnum & Mason who will be able to provide insights into key market trends and opportunities for your business, how well your product can fit into the market, the commercial viability of your offering and the best next steps for your product development."
Click here to register for your complimentary ticket to Speciality & Fine Food Fair 2022.