23 May 2022
Speciality & Fine Food Fair partners with Virgin StartUp to support new businesses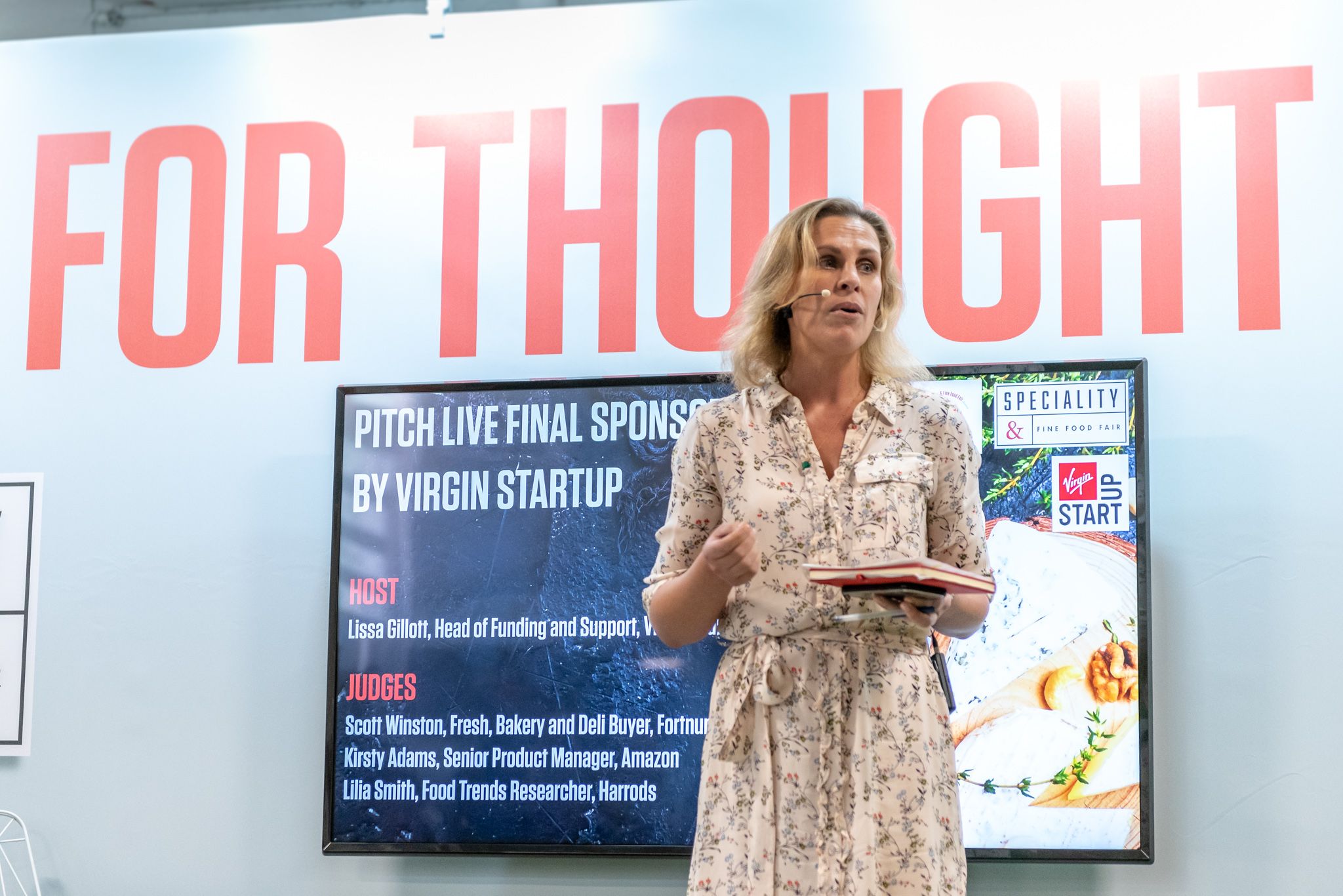 Speciality & Fine Food Fair, which takes place on 5-6 September 2022 at Olympia London, has renewed its partnership with Virgin StartUp to provide opportunities, education and funding for new food & drink businesses.  
Start-up food & drink brands at the Fair will have the chance to apply to take part in Pitch Live, a Dragon's Den-style event where they will have five minutes to present their product live on stage to a panel of industry judges including Speciality & Fine Food Fair Event Manager Nicola Woods and Virgin StartUp Head of Funding &Support Lissa Gillott, followed by five minutes for a Q&A.  
The winning businesses will receive a 4sqm stand at Speciality & Fine Food Fair 2023, edited video coverage of their live pitch and a marketing & PR package courtesy of Speciality & Fine Food Fair. Virgin StartUp will provide the winner with six months of business mentoring and access to three Virgin StartUp masterclasses.  
Virgin StartUp is a not-for-profit that exists to help founders start and scale the businesses they're passionate about, by providing access to funding, mentoring, training, scale up programmes and more. To date, Virgin StartUp has helped more than 4,500 founders start up - with over £60m in Start Up Loan funding - and has worked with tens of thousands of others through its scaleup programmes, events and community. 
Andy Fishburn, Managing Director at Virgin StartUp, said: "We're really excited to be partnering with our friends at the Speciality & Fine Food Fair again this year. More so than any other industry and sector, food & drink founders have a passion for their businesses like no other. We're continuing to see great innovations, new product developments and exciting new categories emerge. We can't wait to see what Pitch Live will bring and we're looking forward to providing a springboard to this year's best new food & drink brands" 
Nicola Woods, Speciality & Fine Food Fair Event Manager, added: "We're delighted to be continuing our partnership with Virgin StartUp and offering this fantastic opportunity to new businesses at the Fair. The food & drink industry is rife with innovation and new products launching into the market and Pitch Live is a chance to stand out from the crowd and begin the next stage of growth for your business.  
Pitch Live, in partnership with Virgin StartUp, is open to businesses exhibiting at Speciality & Fine Food Fair 2022 who have been trading for 18 months or less.