02 Jun 2023
Speciality & Fine Food Fair announces 2023 ambassadors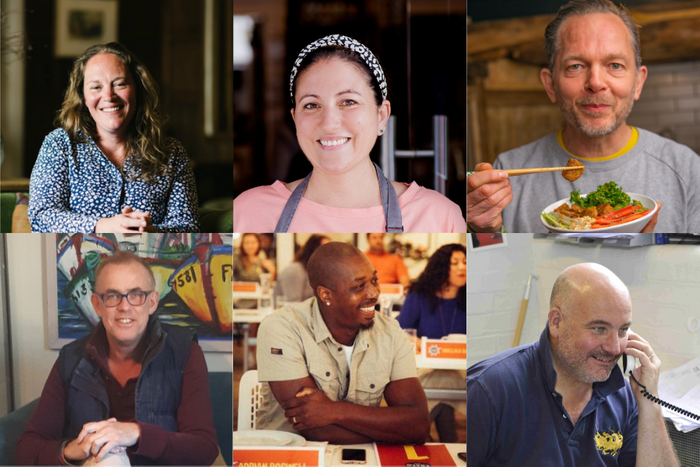 Speciality & Fine Food Fair, which takes place on 11-12 September at Olympia London, has unveiled a line-up of industry leaders as its 2023 show ambassadors.
The UK's leading showcase of artisanal food & drink, each year Speciality & Fine Food Fair welcomes speciality and independent retailers, farm shops, delis, garden centres and more to discover the latest new food & drink products and innovations.
The ambassadors will play an important role in the promotion of the event and in building a compelling seminar programme and line-up of innovative food & drink brands.
Nicola Woods, Event Manager for Speciality & Fine Food Fair, comments: "We're delighted to have some of the leading names in the speciality and artisan food & drink sector representing the Fair this year and shouting about the fantastic innovations happening in the food & drink space."
The 2023 Speciality & Fine Food Fair ambassadors are:
Adrian Boswell, Buyer, Selfridges

Jason Gibb, Co-Founder, Bread & Jam

Jeremy Bowen, Owner, JB Food Solutions

John Farrand, Managing Director, Guild of Fine Food

Laura Roberts, Owner, Laura's Larder

Marcus Carter, Owner, Artisan Food Club

Stephen Minall, Founder, FDReviews

Steve Walpole, Culinary Consultant

Tara Mei, Founder, Mahalo

Vhari Russell, Managing Director, The Food Marketing Experts
Boswell comments: "I am really looking forward to attending Speciality & Fine Food Fair 2023, there are always great products and new brands on display, bringing the finest quality of our industry under one roof."
The Fair's ambassadors will be on hand throughout the year to advise on the latest trends in the food & drink sector and support the growth and evolution of the event.
Carter adds: "Being involved in Speciality & Fine Food Fair is a fantastic opportunity to be involved in a show that supports innovation and showcases the industry brilliantly."
To learn more about everything happening at Speciality & Fine Food Fair 2023 visit specialityandfinefoodfairs.co.uk. Keep up to date with news and new products from the Fair at #SFFF23 and #SFFFNEW.