26 Jul 2022
Sleep Well Drinks to showcase its innovative sleep aid products at Speciality & Fine Food Fair 2022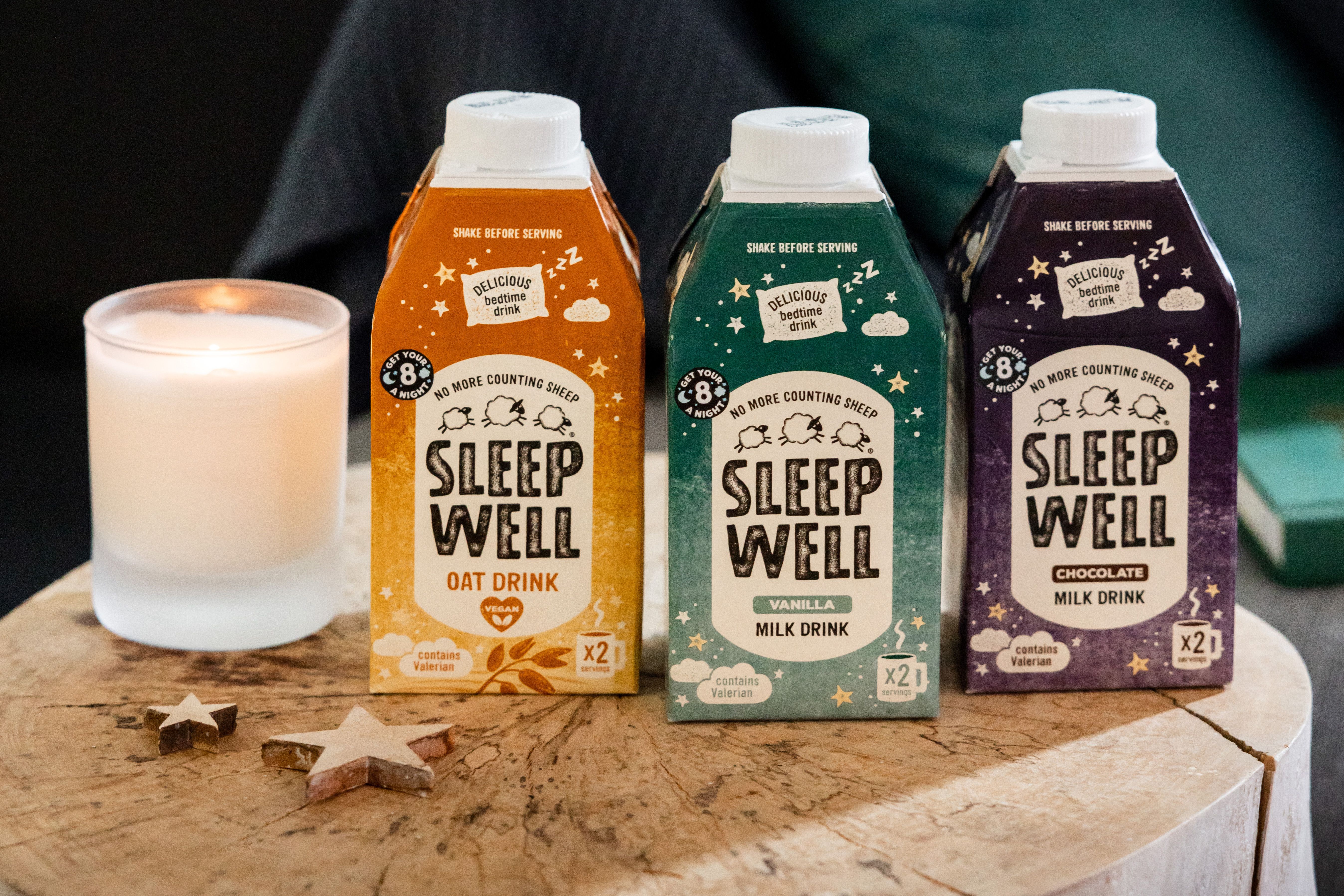 Speciality & Fine Food Fair hears from Sleep Well Drinks, a producer of milk products designed to aid sleep, who are returning to the Fair to meet with key retailers and potential speciality food & drink buyers. 
Tell us about the history of Sleep Well Drinks
The company launched around four years ago after Sam (one of our founders) was on a flight from LA to London, bought a bottle of something that claimed to help you sleep but contained all sorts of synthetic ingredients. It was at that moment, at 30,000 feet above the Atlantic Ocean, that we started to wonder if we could create a drink that was full of goodness, natural, suitable for all the family to enjoy and that could help you relax and sleep.
What are some of the products you will be showcasing at the Fair?
We will be showcasing all three of our products. The chocolate and vanilla milk and our vegan friendly oat drink. All our drinks are sold in our 100% recyclable packaging which are all ready to drink. But we will have tasters available at the fair.
What makes your products unique?
We are the only ready to drink sleeping aid product on the market. You don't need to add anything to our bedtime drinks, simply sip and sleep.
What has been some of the feedback you've had from customers?
"Exam Rescue"
Bought Sleep well for my son after the disaster of mock GCSE exams. He didn't sleep, was ill, and stressed. We had nothing to lose trying Sleep well, and from the first pack, he slept better and felt more alert in the morning, ready for the day. He came to me last night and said that he could notice a difference in getting off to sleep when he didn't have it before bed. So for now we will keep using and I will keep recommending to friends.
- Candice, June 2022
"Finally something that works to help my toddler sleep"
I cannot rate this milk highly enough after nearly two and half years of battling at bedtime and continuous broken sleep finally we have a calm sleeping house. Thank you again Sleep Well for inventing such an amazing product it really has changed our home life.
- Corrine, May 2022
Can you tell us a bit about your product's planet-friendly packaging?
Every single part of our own packaging is recyclable, right down to the screw tops on our 500ml cartons. We're proud to be 100% recyclable and our trade packs of twelve also arrive in lovely Sleep Well recyclable boxes too. Good for you and good for our planet.
Where is Sleep Well Drinks currently stocked?
It's available to buy from Amazon in our twelve packs for our trade customers and online at www.sleepwellmilk.com/shop/ or at Holland & Barrett and Booths in store and online for the everyday consumer.
Why have you chosen to take part in the Fair this year?
We had such a great time at your previous Fair and found it valuable from an exhibitor point of view as we were able to network with several retailers that we wouldn't normally have face-to-face access to.
It's also great to be back as we had only just launched when we attended the last Fair so it's nice to come back to an event which we hold dear to our hearts and attended from the very early stages of Sleep Well. This is why we've decided to sponsor the VIP bags this year as well.