04 Sep 2023
#SFFFNEW - Discover new products at Speciality & Fine Food Fair 2023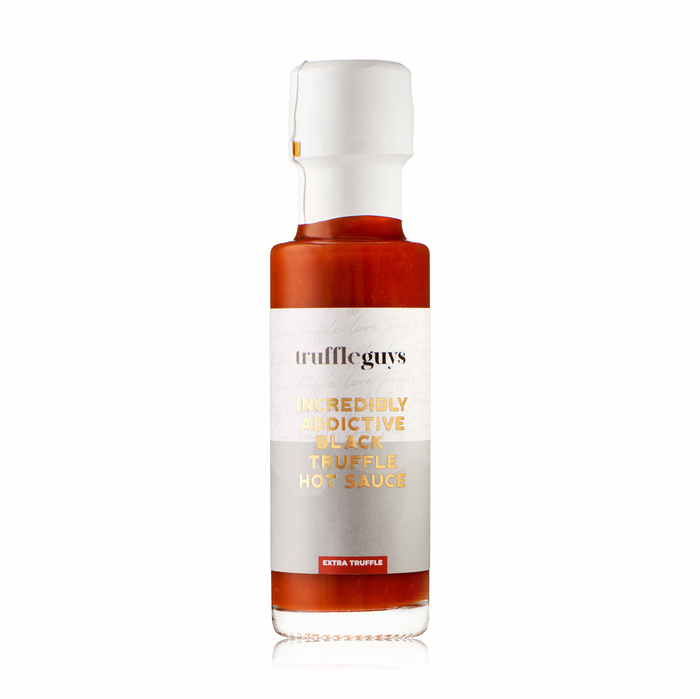 Speciality & Fine Food Fair is almost here, and this year's Fair is packed with new products, new brands and exciting launches. Your voyage of new product discovery begins here:
The Start-Up Village
The Start-Up Village is a bustling hub at the heart of the Fair packed with dozens of exciting, up-and-coming food & drink businesses. Visitors will have the opportunity to meet with passionate brand owners as they launch innovative new products, pushing the boundaries of taste and pioneering in the field of sustainability.
From artisanal chocolates to craft spirits and niche superfoods, the Start-Up Village also cultivates an atmosphere of collaboration, allowing like-minded entrepreneurs to connect, learn, and grow.
This year's event will showcase the likes of CHO26, a business that takes pride in its crafted jelly cocktails made from natural ingredients. The jelly cocktails, which include flavours such as negroni, old-fashioned, roasted apple sangria, passion fruit martini and wild berry & peanut butter, are vegan, gluten-free and non-GMO.
The section will also feature LIQUEURIOUS, a small-batch award-winning liqueur brand. The business has a unique range of tea and coffee liqueurs, and its mission is to share the excitement, adventure and theatrics a little tipple can convey.
Spanish brand Arna Falco will be at the Fair showcasing its plant-based milk chocolate-coated almonds, handmade in Valencia using tiger nut and sunflower seed milk.
Visitor can also meet Food of Gods, a mission-driven brand de-commoditising the spice industry by bringing flavour, freshness and nutrition back to spices. They are building direct relationships with small regenerative farms across Madagascar, Sri Lanka, India & Ghana to bring freshly harvested heirloom spices that are potent and 100% pesticide residue free.
New Product Launches
It's not just the Start-Up Village which will be brimming with new products at this year's event, the Fair is awash with exciting new product launches from brands of all sizes.
Visitors will have the chance to sample FHIRST Living Soda, the 'fhirst' of its kind, all-natural, zero sugar, gut lovin' living soda that combines the benefits of both probiotic cultures and prebiotic plant fibre. A next-gen soda which not only tastes great but is good for you too.
Fourneo will be launching at the Fair with a revolutionary new bakery solution for retail and foodservice. The business has developed a cutting-edge new process for the folding and stretching of sourdough across 72 hours, and produces delicious pinsa, focaccia and ciabatta.
Established in 2023 by Caroline Harrison and Catharine Russell, the colourful Modern Art Distillery brings together a distinctive new line of premium craft distilled gin, rum and vodka with contemporary artists whose work decorates the bottle labels.
Visitors can taste spirits including Blueberry & Bergamot Flavoured Gin, Strawberry & Honey Flavoured Spiced Rum and Watermelon & Thyme Flavoured Vodka washed down with a dose of abstract, watercolour and acrylic artwork.
Industry experts from consultancy FDReviews will also be on hand at the Fair to provide bespoke advice and guidance on topics including new product development, marketing, packaging innovations, QSR, retail concepts and much more.
The Speciality & Fine Food Fair Awards
The Speciality & Fine Food Fair Awards celebrate true innovation in the artisan food sector and independent retail, with seven awards recognising inspiring retailers, delicious products, ground-breaking sustainability initiatives and outstanding industry champions.
The New Product of the Year - UK category this year includes delicious, rounded & rugged mature cheddar from B Corp Golden Hooves, the world's first single serve dirty vodka martini from Whitebox Cocktails, a fresh and flavourful spirit from Goldstone Rum, and a luxurious non alcoholic ginger wine from Jackson Roze.
The finalists for New Product of the Year - International this year are truffle chocolate from chocoMe kft., made with a combination of blanched Valencian almond, Brazilian cocoa from Bahia region and decadent Aestivum truffle; a 16 chocolate tasting box from Culinaris UK Ltd with single-plantation chocolates from seven different plantations; marshmallow crunchies from Turtle, a gluten-free crispy vanilla-infused oat cereal with crunchy marshmallows; and finally dark chocolate with jerk seasoning from Pure Chocolate Jamaica.
New for this year is the 'Not Year on the Shelf' Award, for food & drink products not yet listed with any retailers. The finalists are organic chestnut gnocchi from Cornwall Pasta Co., black truffle hot sauce from Truffle Guys Ltd., spherika date pearls from Pescaviar S.L. and cherry and almond jam from Winnie's Original.
The winners of the awards will be announced on the afternoon of 11 September in the Fair's Networking Hub. View all the finalists and cast your vote at specialityandfinefoodfairs.co.uk/speciality-fine-food-fair-awards-2023.