16 Aug 2022
New English Teas to launch new gift collections at Speciality & Fine Food Fair 2022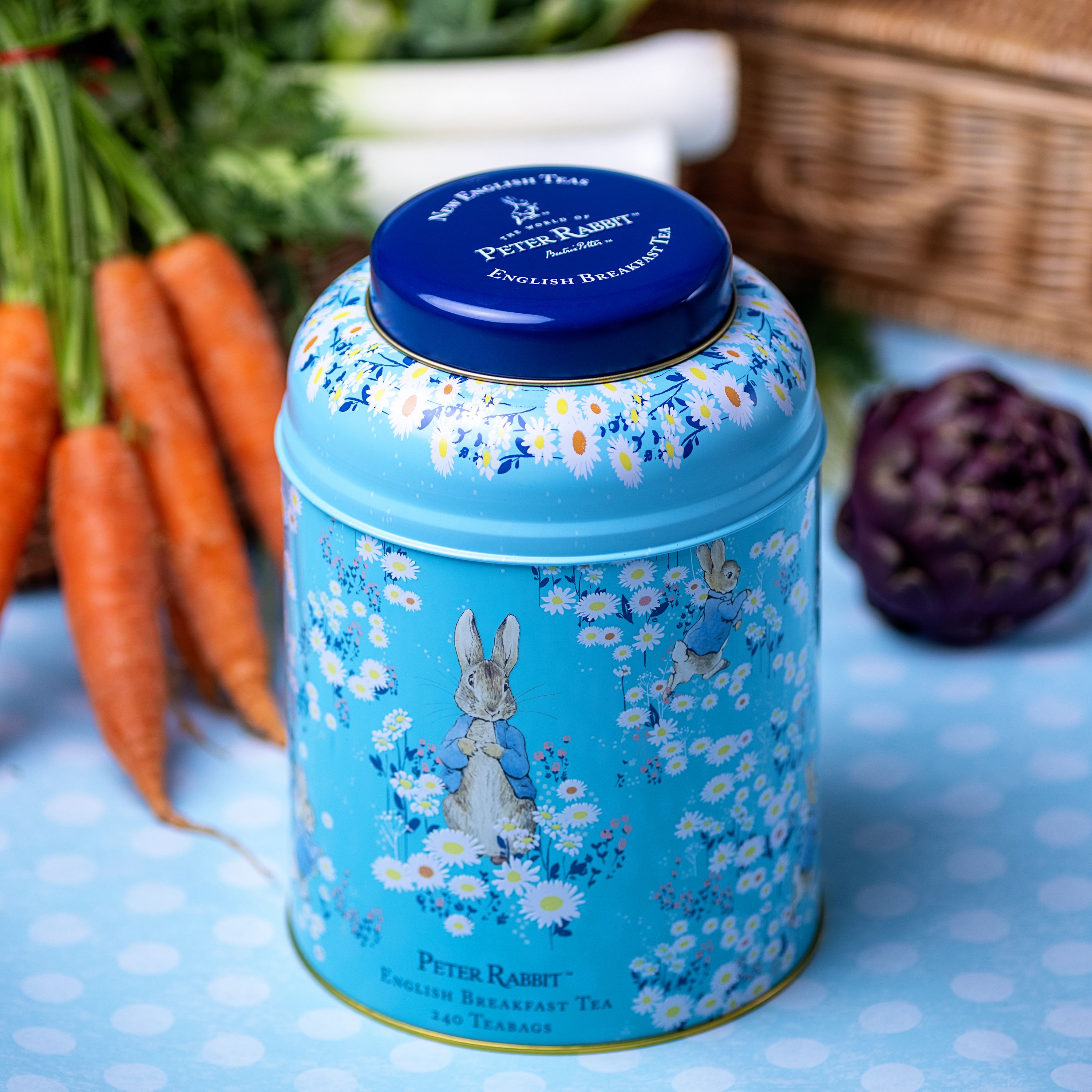 New English Teas, who an be found on stand 1014 at this year's Speciality & Fine Food Fair have unveiled new collections and options for tea-themed gifts: Song Thrush and Berries, Vintage Victorian and an officially licensed Beatrix Potter set. 
Their Song Thrush and Berries collection is a new gift range launching this year. The eye-catching illustrations are inspired by the famous textile designer William Morris and showcase the iconic style brought to popularity during the Arts and Crafts movement. The decadent floral designs feature garden birds surrounded by decorative foliage and the addition of gold detailing and embossed features adds a further touch of elegance to this new collection.  The Song Thrush and Berries range features their best-selling English Breakfast tea blend and is available in 40-teabag tins and 240-teabag caddies.
The best-selling Vintage Victorian collection features gold embossing details and delightful illustrations which exude a vintage charm.  New colour options have been added to this popular range and our iconic Victoriana design is now available across tea tins, tea caddies and gift sets in a variety of colours and tea blends.
Their officially-licensed Beatrix Potter collection has been extended with the introduction of new Peter Rabbit tea tins and tea caddies. This year celebrates the 120th anniversary of Peter Rabbit and they have an extensive collection of beautifully-illustrated tea gifts to mark this occasion. The new Daisies range features the iconic fictional character against an eye-catching floral, blue backdrop. This design is available across different sizes of tea tins and tea caddies and contains our most popular tea blends including English Breakfast, English Afternoon and Earl Grey tea.
View the full list of suppliers at Speciality & Fine Food Fair 2022 here.