Meet High Water, the tasty, lower calorie hard seltzer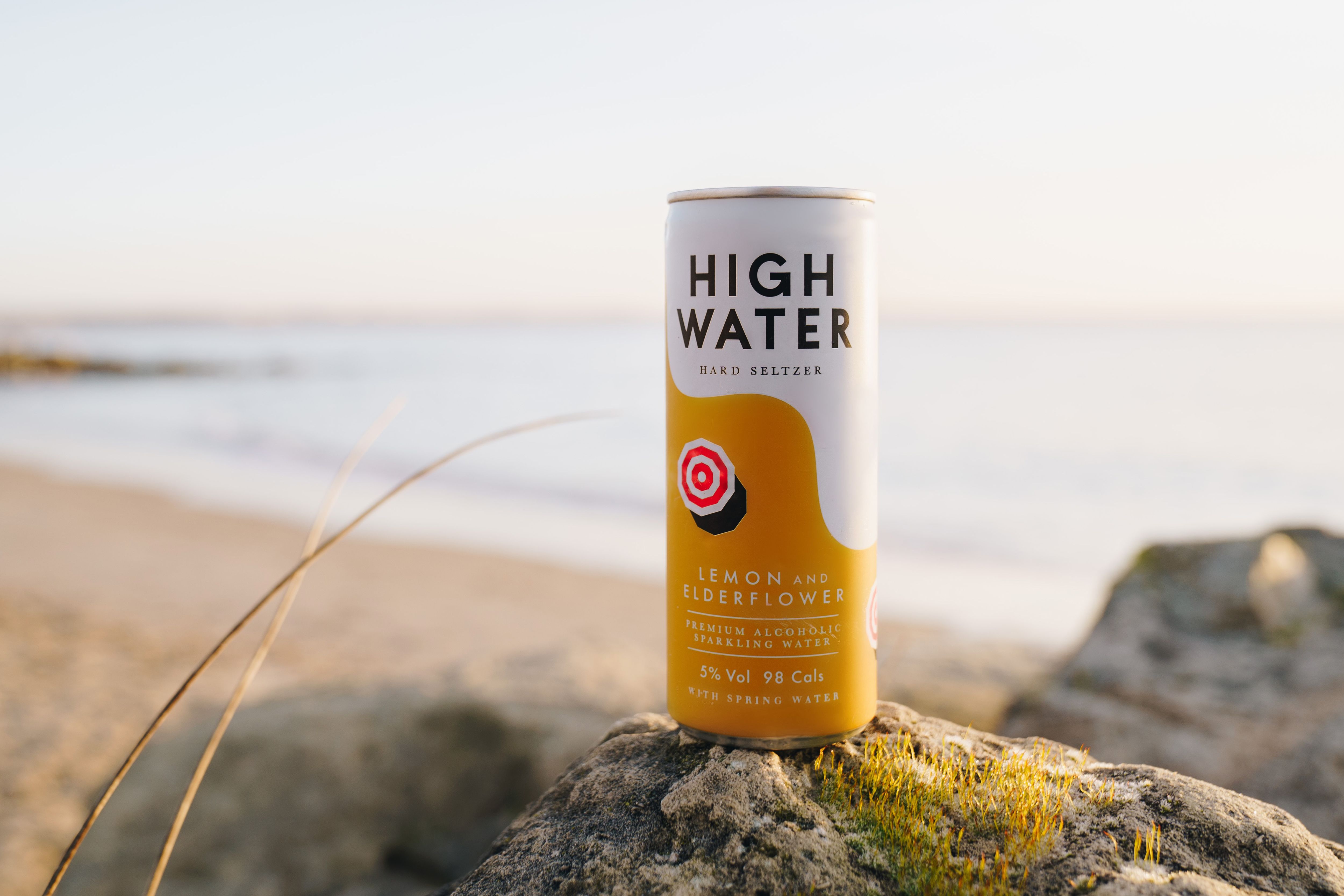 We sit down to learn more about High Water Hard Seltzer, a light, refreshing alcoholic drink that made a splash at Speciality & Fine Food Fair 2022. 
Tell us a bit about High Water - how did the company get started and what do you do?
?High Water Hard Seltzer was born from a passion to create the best possible tasting hard seltzer (alcoholic sparkling flavoured water) though quality of ingredients, whether that is our Cotswold spring water or our British triple-distilled vodka.  The brand itself was inspired from the belief that some of the happiest times in life happen at the waters edge and when it is high tide, also known as high water the world looks a more beautiful place.  We wanted to embody that positivity and optimism into the heart of the brand, hence the name High Water. 
What are some of the flavours you offer and what inspired those combinations?
We have three delicious flavours, mango and peach, lemon and elderflower and cucumber and mint.  Fresh off the chopping board cucumber flavour marries with hints of garden mint for a garden party in a can, this is the lightest and most refreshing of the three.  Mango and peach is the sweetest of the three but still naturally so and if for those looking for a taste of tropical.  Lemon and elderflower sits in the middle as the citrus bridge combining zesty lemon with sweet hints of elderflower. All three delicious flavours are between 93 - 99 calories per can depending on the flavour.
What inspired your can design?
All of the cans are aerial depictions of the high life at the waters edge, so that no matter where High Water is enjoyed, you can think of being at the waters edge. 
It seems like the UK has finally caught up with the hard seltzer trend, are you finding consumers are becoming more familiar with this drink type?
Absolutely.  People are catching on to the fact that they can have their cake and eat it.  High Water Hard Seltzer offers people the chance to enjoy a tasty lower calorie alternative to other popular alcoholic drinks. 
You donate 1% of your profits to the charity Just One Ocean, what was behind the decision to support them?
With the oceans giving us so much it only felt right that we should give back, donating 1% to the wonderful marine conservation charity Just One Ocean who are helping protect our oceans for future generations. As well as giving back, we wanted to reduce our impact, and we know that plastic is one of the issues facing our oceans hence why we went for plastic free packaging.