16 Aug 2023
Meet the brands taking part in the International Trade Centre Pavilion at this year's Fair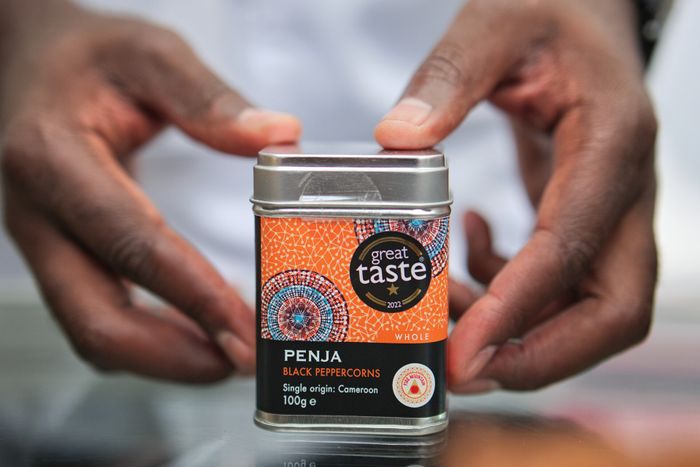 International Trade Centre is returning to Speciality & Fine Food Fair for 2023 to showcase a range of exciting brands from the Caribbean, Africa and Oceania. The organisation offers small businesses, policymakers and business support organisations in developing countries an array of trade-related practical training, advisory services, and a wealth of business intelligence data. It also helps micro, small and medium-sized businesses become more competitive and helps to create better regulatory environments for trade.
Here are the businesses taking part in the pavilion this year:
Pure Chocolate, Jamaica
Pure Chocolate Company is a Jamaican artisan chocolate brand born in January 2017 from a desire to give back and develop a long dormant and underappreciated homegrown product in Jamaica - its fantastic cocoa. https://www.purechocolatecompany.com/
Likkle More Chocolate, Jamaica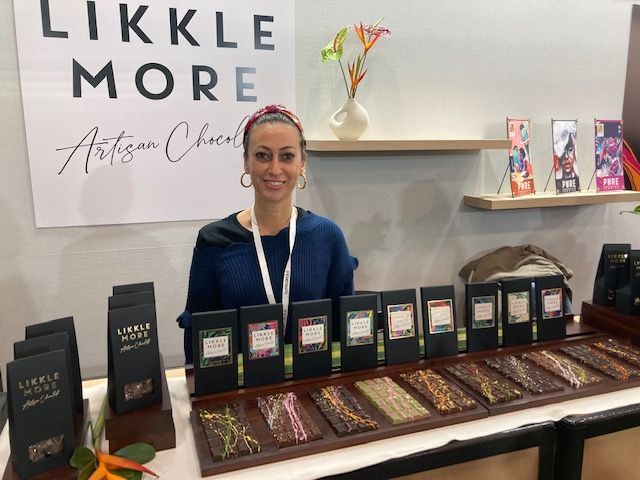 We are a small bean-to-bar chocolate atelier based in sunny Kingston, who takes great pride in making every bite of our chocolate – a perfect balance between passion, craftsmanship, local flavours and the best quality ingredients from Jamaican terroir. We collaborate closely with our farmers to grow and select the finest cocoa beans, so we create unique tasting experience in every bar that we craft - the sweet taste of Jamaica. We hope you enjoy our chocolates as much as we enjoyed making them. https://www.likklemorechocolate.com/
Benlar Foods, Jamaica
Flavours and spices have always been a part of Benlar founder Craslyn's life. Growing up with her Grandad who is a farmer of the land and her Grandmother Ethel Morgan who was a Master Chef made her a natural foodie from birth. The specialty offerings of sauces, spices and dips are truly an inspiration from her grandparents' love for food and authentic Jamaican flavours that lives on in every product. https://www.benlarfoods.com/
Tijule, Jamaica
Tijule Company Limited is an agro-processing company located in Palmers Cross, Clarendon, Jamaica. The company utilizes a variety of Jamaican fruits and vegetables such as ackee, callaloo, cassava, guava, banana, citrus, passion, ginger, pineapple, mangoes, spices, herbs and other indigenous farm produce which are canned, bottled, baked and frozen so the fruit of the soil may be enjoyed at leisure by those at home and our friends abroad. https://www.tijulecompany.com/
Sankhard, Jamaica
Sankhard Company Limited, formerly Springvale Enterprises, is a family-owned Jamaican business founded in Portland in 2011 and now headquartered in St. Andrew/Kingston. Springvale is Jamaica's first brand in the salad dressings arena. The key point of difference of the food products is the Jamaican fruit bases and the focus on fresh-sourced produce. The Springvale vinaigrette are the flagship products developed with the idea of utilizing local Jamaican ingredients: primarily guava, sorrel, othaheiti apple, June plum and spicy mango. https://www.springvaleproducts.com/
Definite Chocolate, Dominican Republic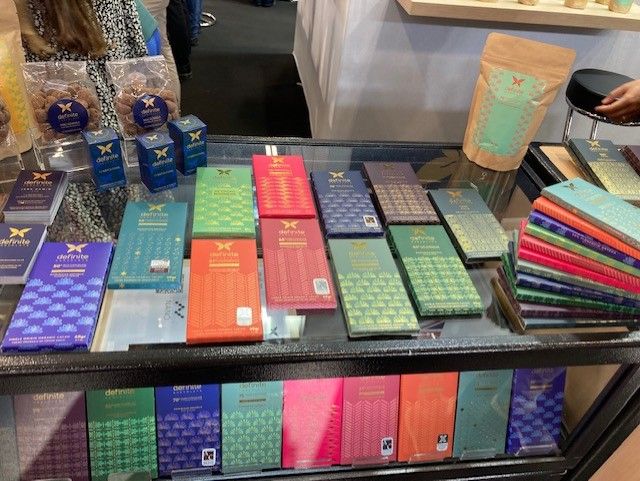 At Definite Chocolate we produce craft chocolate in country of origin. In small batches we produce specialty chocolate naturally, by using only fine-flavoured cacao from the Dominican Republic. Our factory is located in Santo Domingo, the capital of the Dominican Republic, where we transform organic single origin and single estate cacao with the utmost care into our award-winning line of chocolates and other cacao-based products. By sourcing only organic cacao directly from local producers and building good relationship with our suppliers we ensure that only the best and finest cacao beans arrive at our factory. We work closely with the farmers, who grow, harvest, ferment and dry the single origin cacao, to improve the cacao quality constantly and support the businesses and livelihoods of the local Dominican farmers. https://definitechocolate.com/
Fire Mountain, Cameroon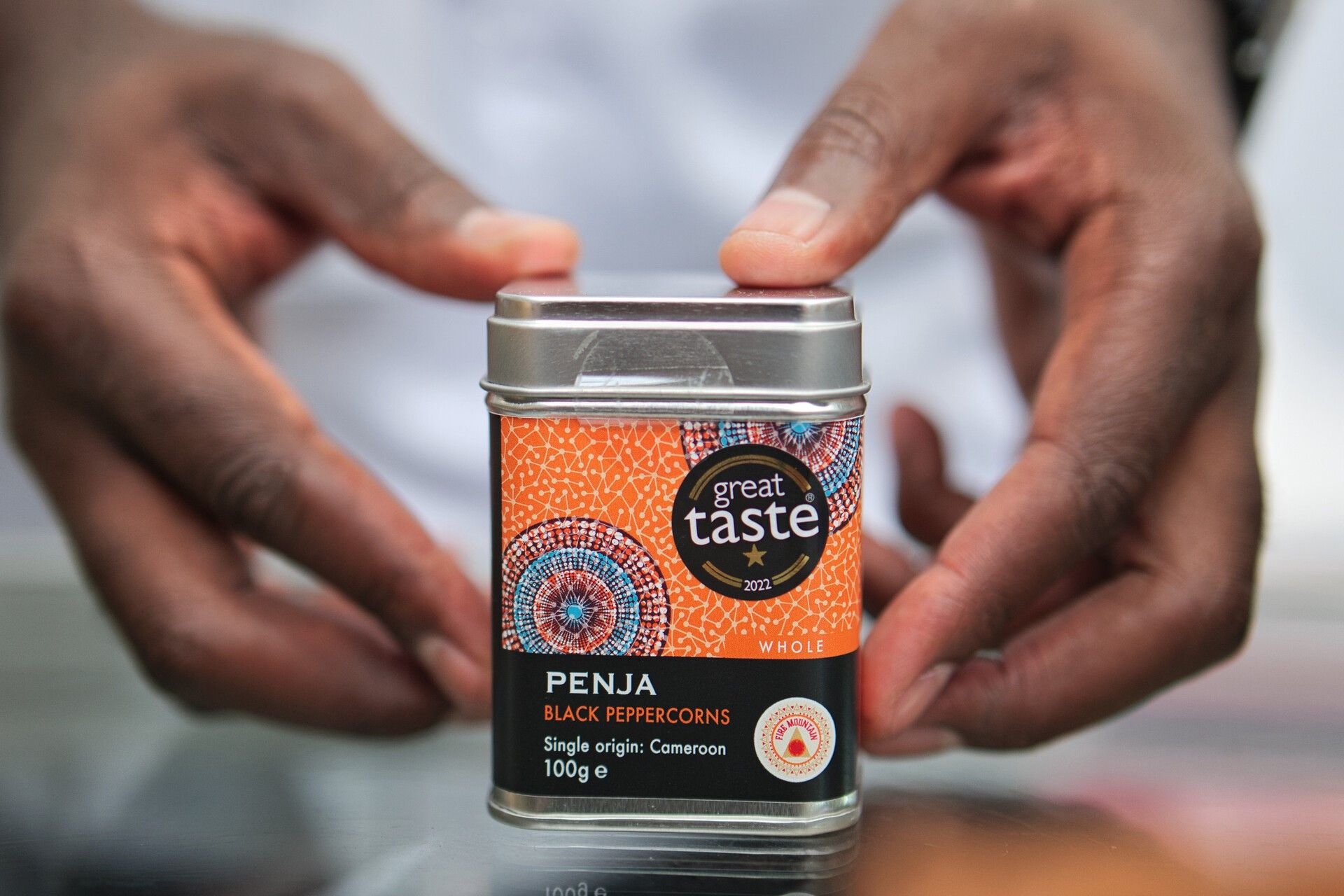 Fire Mountain is a young company harvesting cacao beans and Penja pepper from the volcanic soils beneath Mount Cameroon. Our mission is to create fair gains for cacao farmers and farming communities. We work directly with farmers and pay them a premium price at the farm gate. This enables the farmer to have a fair return on their investment. We also share our profit to the farming community through our Fire Mountain Safety Net programme which will execute social projects chosen by the community. In addition to their chocolates, Fire Mountain is bringing the delights of Penja pepper to the UK market. Penja Pepper is prized by Michelin Star chefs. https://firemountain.ltd/
Frangipani Foods, Papua New Guinea
Frangipani Foods is a family business which processes and markets a range of products from the new superfood Galip Nut, indigenous to the tropical rainforests of Papua New Guinea.
We work closely with farmers across the New Britain Region of Papua New Guinea and pride ourselves on building and maintaining strong farmer relationships. Our Galip nuts are wild harvested, hand cracked and then processed into our Galip nut snacks, Galip Meal, Galip Oil and Nangai Oil at our facility in Rabaul, Papua New Guinea. Our mission is to improve the livelihoods of indigenous communities across Papua New Guinea while spreading Galip to the world! Galip nut is packed with vitamins, antioxidants and omega oils, and it contains 7 of the 9 essential amino acids.
Red Shoots, Fiji
Red Shoots partners with Ranadi Organics who grow certified turmeric and ginger that goes into our Red Shoots brands. Located in Fiji, Ranadi is a multi-award-winning organic farm that is certified by USDA, JAS, ACO, IFOAM and is a global G.A.P. award winner. ​Their women-focused impact work provides employment, training, and a career path for women in organic agriculture in Fiji. Ranadi is farmed by over 75% women. Utilising sustainable farming methods and world-class systems, we can trace every ingredient we use from Ranadi right down to the very field they were planted in.
Eljap, Fiji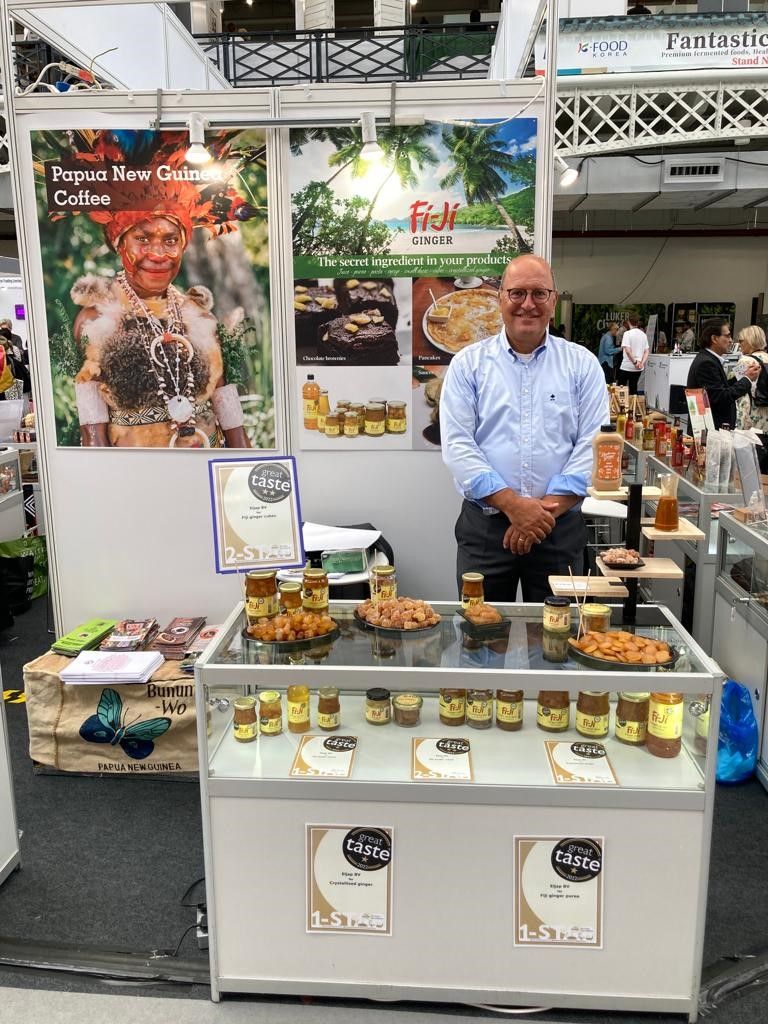 Fiji ginger is harvested where the nutrient-rich volcanic soil packs it with trace elements and minerals. Fi-ji Organic Ginger is hand-cultivated, 100% certified organic and free of chemicals, pesticides, preservatives, and additives. The ginger is processed into a variety of products including powders and syrups. https://www.gember.nl/en/
Fiji Fire
Fiji Fire Hot Sauce made with the native chilli of Fiji known as the Bongo Chilli and combines fruitiness, earthiness, fresh zing and a chunky chilli flavour all from natural locally grown Fijian ingredients. The Bongo chilli is a habanero that was first grown in Fiji and is a sweeter, tangier variety than your standard habanero and grows into big bright red pods. The use of the chilli in this sauce is a standout and there is a wonderful balance between the freshness of the Bongo and the other locally sourced ingredients including the zinginess from the vinegar, the sweetness from the carrots and the earthiness from the wild-picked turmeric.
Wilex, Samoa
Samoa Noni Loa is some of Samoa's highest quality noni juice. Noni juice is a high antioxidant fruit juice. It contains 17 amino acids to keep the body strong and fit and enhance the skin among its other health benefits.