Interview with James Ghaffari, B Corp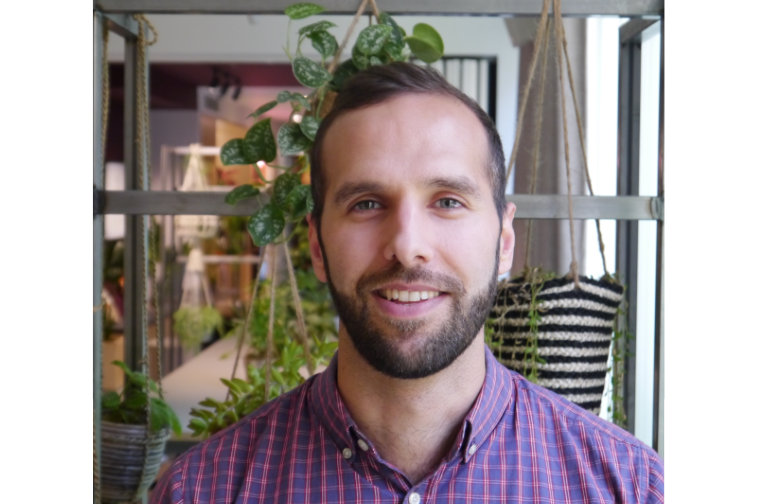 We interviewed James Ghaffari, Director of B Corp Certification at B Lab UK to discuss how they supported businesses through the COVID-19 pandemic and the benefits of embracing local credentials.
Hi James! Thanks for joining us. Please could you introduce yourself and give a little insight into your background and experience?
Thanks for having me, I'm James and I'm the Director of B Corp Certification at B Lab UK which means I get the privilege of working with all kinds of businesses through their B Corp journey. I have spent my career working at the nexus of business and charity. I previously held an innovation role at an international women and girls' rights charity and have also worked connecting multinationals and local SMEs in sub-Saharan Africa to support the growth of inclusive business environments.
Please can you tell us about B Corp and the certification process?
James Ghaffari 1B Corp is a global movement of businesses that are committed to people, planet and profit. From Patagonia and Ben & Jerry's, to innocent drinks and The Body Shop, B Corps around the world meet high standards of verified social and environmental performance, public transparency and legal accountability to balance profit and purpose. B Corps are accelerating a global culture shift to redefine success in business and build a more inclusive and sustainable economy.
The certification process focuses on two main conditions. Firstly, meeting the performance requirement. Companies are required to achieve a verified score of >80 points on the B Impact Assessment - an online impact measurement and improvement tool that assesses the entire impact of your businesses' operations. The second condition is legal change. B Corps in the UK embed the values of the Triple Bottom Line (people, planet and profit) by making an amendment to their articles of association to commit them to considering the impact of their decisions on all stakeholders and not just shareholders.
How did B Corp diversify itself in the past few months to support the B Corp community in the wake of Covid19?
In a couple of key ways. Right at the start of the crisis, we were focused on supporting our community and creating spaces for B Corps to learn from and help each other at such a challenging time. We also curated a suite of COVID-19 resources for all businesses to use in order to adapt to the new environment created by the pandemic.
After the initial shock of the crisis, we then had to work hard to service the huge increase in demand that we have been experiencing from companies that are starting their sustainability journey. Throughout the pandemic and the racial justice movement, businesses have been prioritising sustainability and social impact, turning towards communities like B Corp as a mechanism to navigate their way through this landscape, take meaningful action and increase their resilience.
We are focusing on local sourcing within our Sustainability newsletter this month, what are the opportunities and benefits to businesses who embrace local credentials? Are there any B Corp businesses who excel at this?
I believe that as consumers are becoming more aware of the different aspects of their carbon footprint, focusing on eating foods grown locally as well as the importance of seasonality will increase in importance. There is a big opportunity within this for companies that want to take their customers on that educational journey, helping them to understand the air miles that go into some of the foods they eat and committing to reducing that.
Abel & Cole are a B Corp that I think are doing this well. Their Zero Air Miles Policy means they are championing eating by the season and sourcing food as close to home as possible - they even have an All British Veg Box! Oddbox, Toast Ale and Rubies in the Rubble are also excelling at this in a different way. Taking waste food and using it as inputs into their products is a novel and innovative way to source locally.
Are there any inspiring businesses or innovative collaborations which you have been impressed with over the past few months?
There are so many great stories of B Corps being innovative and purposeful in response to the crisis, from Macphie swapping making sauces to producing 250,000 bottles of hand sanitiser to support key workers with essential supplies, to Allbirds donating 2,000 pairs of shoes to NHS heroes, who were working long hours on the frontline to keep us safe and healthy.
Brewgooder also kept hospital staff going with their #OneOnUs campaign, with 6,500 NHS champions receiving a 4-pack of beers and a message of support through the campaign, while COOK offered free meals to those most vulnerable, calling on customers to notify them at the till of people in need.
Thank you so much James! If anyone in the industry wants to get in touch, what is the best way to reach you and the team at B Lab UK?
I always think the best thing is to first dive into the B Impact Assessment and just get a feel for the types of questions you will be asked. We are always happy to support companies on their B Corp journey and you can reach us at certification@bcorporation.uk.