31 Aug 2022
Go nuts for the UK launch of Coopenoix at Speciality & Fine Food Fair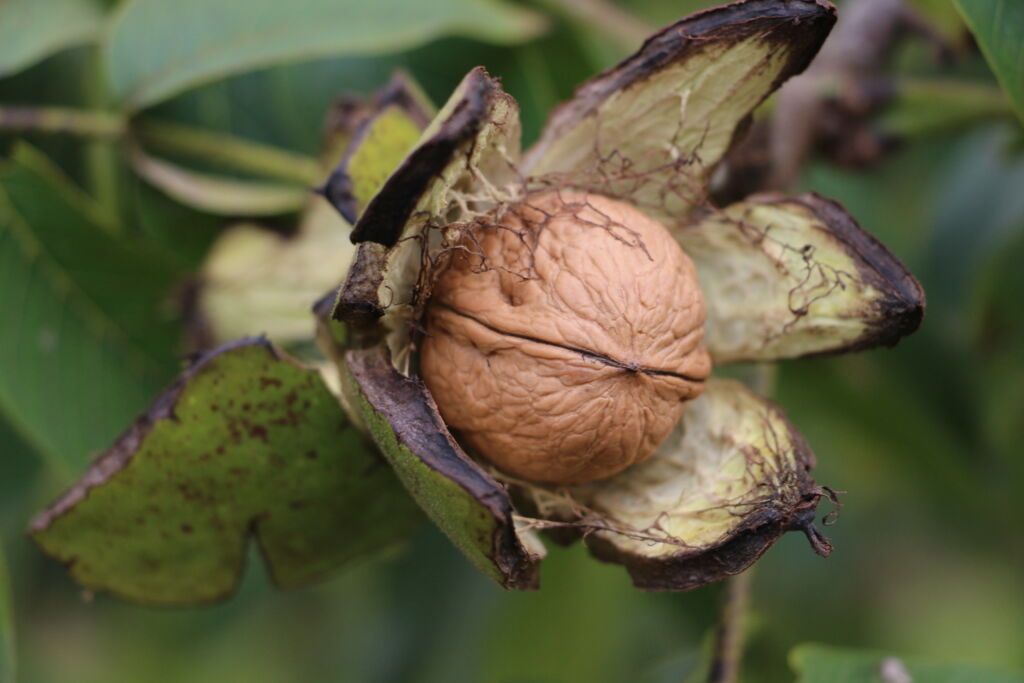 Europe's leading walnut producer, Coopenoix, is launching its range of Grenoble walnuts in the UK at this year's Speciality & Fine Food Fair on Stand 1840f.
Based in the heart of the French Alps, the cooperative brings together around 400 local growers with around 3,500 hectares to produce 7,000 tonnes of walnuts per year, 1,000 tonnes of which are organic walnuts.
Go nuts for Grenoble
Grenoble walnuts have long been renowned as amongst the best in the world for their exceptional quality and incomparable flavour. Notably, they were the first to receive AOC certification back in 1938, (later replaced by Protected Designation of Origin status) which protects the name and establishes the terroir of production. Coopenoix's PDO certification guarantees that their nuts are high quality, rinsed with clear water, and dried according to traditional methods. Coopenoix is now bringing Grenoble walnuts, their quality and unrivalled taste to UK supermarkets and hospitality!
"Alone we go faster, but together we go further"
Grown in the idyllic surroundings of the foothills of the French Alps, Coopenoix's growers are close to nature and passionate about protecting the environment. They continuously work together toward more sustainable and innovative practices in their orchards. Its organic production will continue to grow, in line with consumer trends. Whilst Coopenoix's walnuts are produced in keeping with tradition and PDO requirements, the cooperative has long supported the orchards' use of sustainable alternative growing methods, such as:
'sexual confusion', to control insect pest numbers as a safe and sustainable alternative to harmful pesticides
mathematical modelling of diseases and pests
mechanical weeding
vegetation cover to combat soil erosion
solutions to adapt to climate change: clay to protect trees from sunburn and suppress pests
no GMOs
Going above and beyond France's already high agricultural standards, Coopenoix together with its growers demonstrate a commitment to excellence. Various certifications (IFS Food, GLOBALG.A.P., High Environmental Value Level 3, PFI) reflect their dedication to:
reducing their environmental impact
ensuring the health and safety of their staff
securing traceability
guaranteeing food security
A (nut)-cracking cooperative
Franck Michel is one of the cooperatives' 400 growers. It's a family affair; he and his brother are the 4th generation of their family to be walnut-growers. For him, the best part of the job is "the satisfaction of a job well done: once we've harvested and washed the nuts, sorted them and we see the fine fruit of our labour". He recommends enjoying them in a classic French walnut tart, chopped as the topping for cheese and herb ravioli or just simply with multigrain bread and St Marcelin cheese.
The original healthy & natural snack
British consumers are looking eat more healthily, with 67% of us keen to eat foods which are both healthy and good for the planet, according to a recent Mintel survey. Packed with energy, Grenoble walnuts are rich in minerals, vitamins and nutrients that offer potential benefits for both brain health and function.
With a summer of exceptional heatwaves for the UK as well as the ongoing conflict in Ukraine affecting energy and supply chain, it's no surprise that food shortages have made some of the biggest gains as priority concerns over the past 12 months according to a recent Mintel study. As a cooperative, Coopenoix are able to guarantee large volumes of 100% French walnuts with year-round availability, quick delivery to all its customers as well as a wide range of packaging options.
Meet Coopenoix and try the unparalleled quality and taste of the cooperative's walnuts on Stand 1840f at Speciality & Fine Food Fair from 5th – 6th September.