12 Aug 2022
Global flavours to return to Speciality & Fine Food Fair in 2022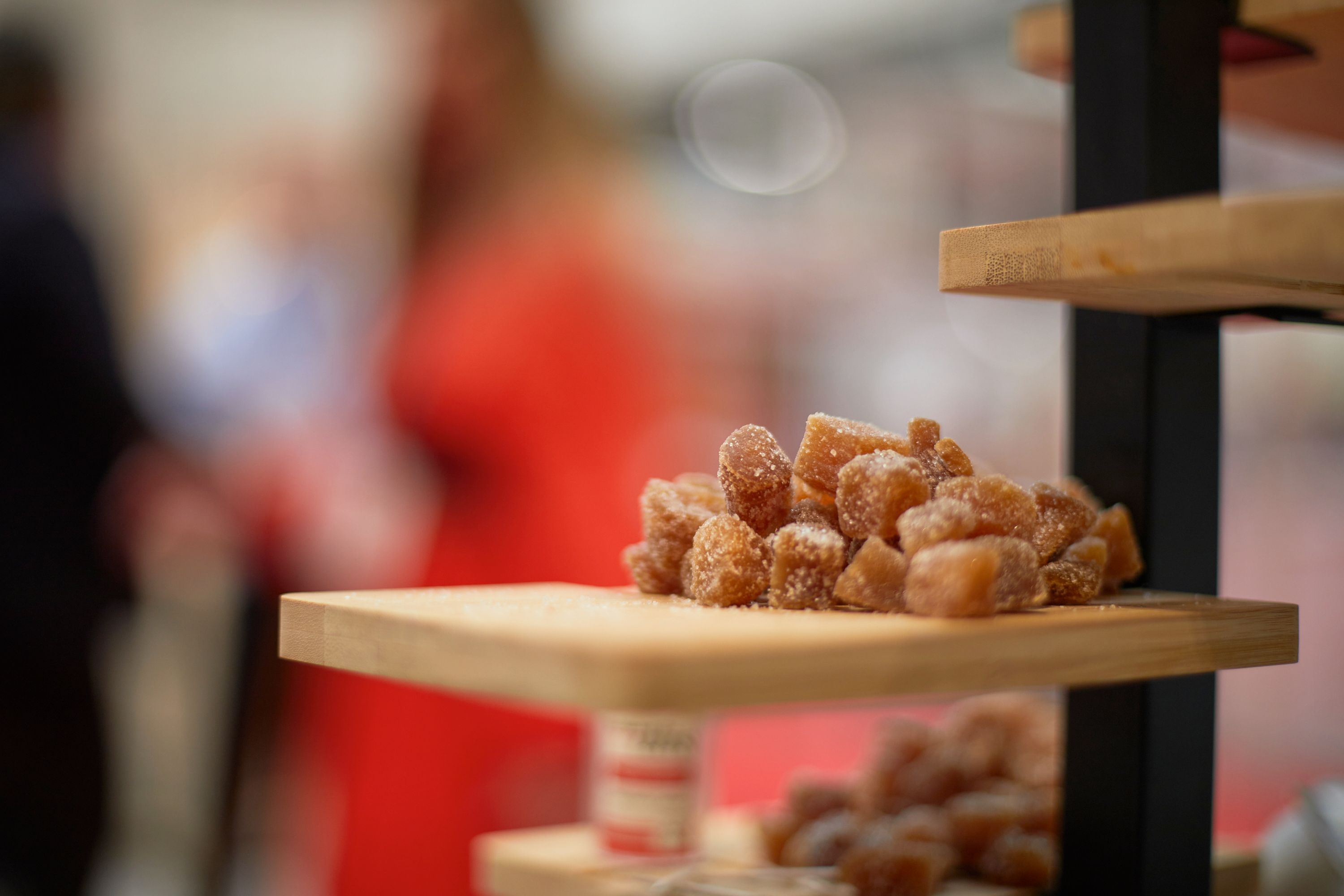 As an initiative of the International Trade Centre's UK Trade Partnerships Programme (UKTP), 14 African, Caribbean and Pacific Island companies will showcase their unique products for businesses and consumers in the UK as part of the Speciality and Fine Foods Fair at the Olympia exhibition centre in London.
UKTP participants at last year's exhibition were delighted by the response they received. Together they generated over 300 business leads in just two days, highlighting the catalytic opportunities that can come from such high-profile events.
This year will see the return of companies such as Likkle More Chocolate from Jamaica which produces award-winning artisan chocolates. The company's founder, Nadine Burie, is also the chief pastry chef for the company, promising a delicious selection of chocolates infused with Caribbean flavours on display.
Also returning for 2022 is Fire Mountain – a young company harvesting cacao beans and penja pepper from the volcanic soils beneath Mount Cameroon. Working on the principles of authenticity and sustainability, Fire Mountain's pure dark chocolate is rumoured to improve memory and reduce blood pressure. Some say you can taste the volcano!
Other products on display include coffee and ginger from the Pacific Islands, cocoa from Ghana and the Dominican Republic as well as spices, sauces and condiments from the Caribbean Island of St Lucia.
A visit to the UKTP stand at SFFF in 2022 might just be the tonic you need.