28 Nov 2022
French Pavilion back at Speciality & Fine Food Fair 2023!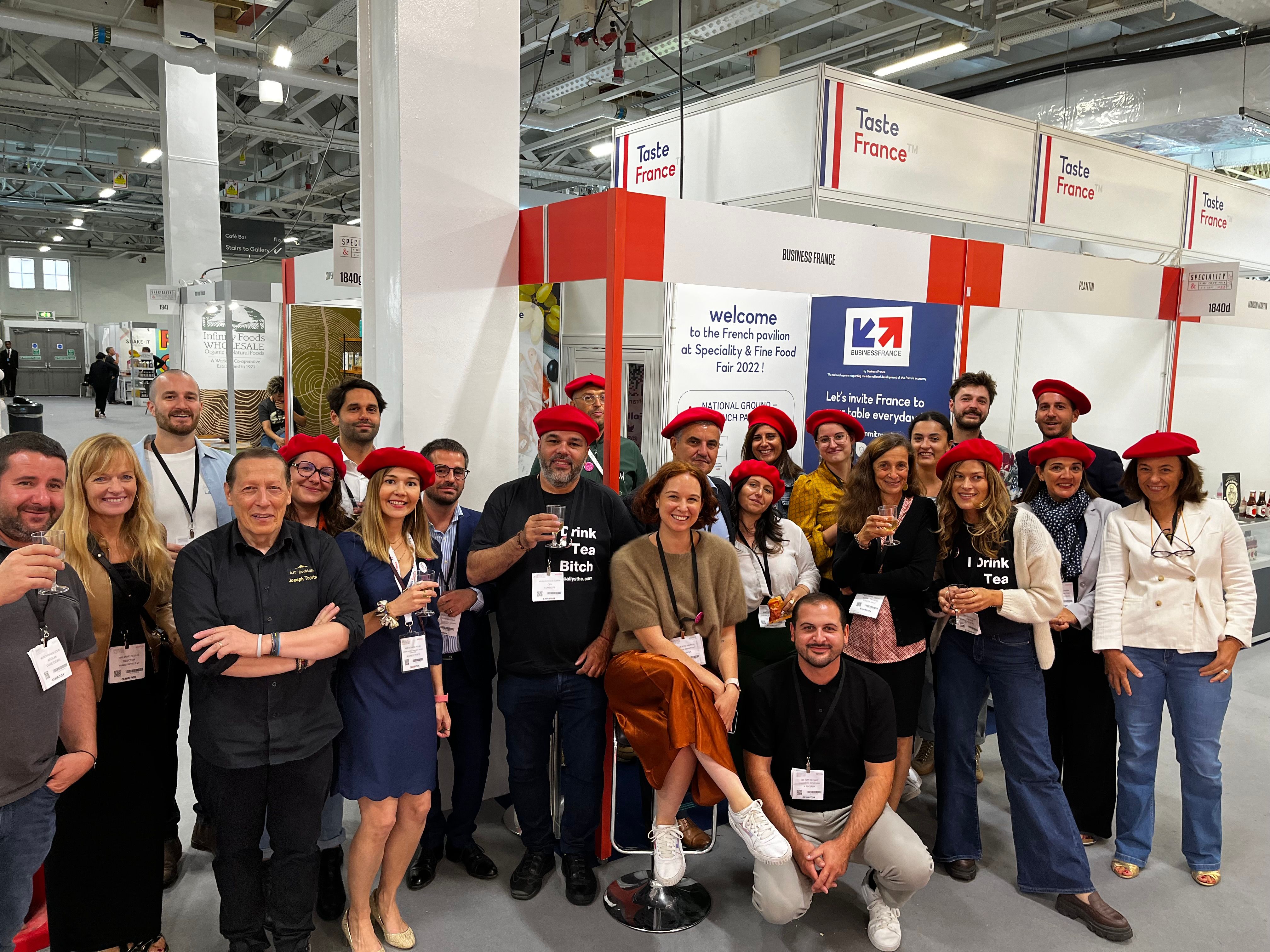 The Speciality & Fine Food Fair 2022 edition hosted professionals from the food industry. Over two days, the leading fair for gourmet products allowed more than 450 international exhibitors to showcase their products with over 7,500 visitors from around the world.
16 French companies were able to promote their food & drinks under the Taste France brand. France was represented by tasty high end products such as wines, oils, truffles, sauces, charcuterie, plant-based, condiments, teas, nuts, cookies, sugars, honeys, processed fruits, pralines, and chocolates.
The outcome was very promising for French exhibitors, thanks to the quality of the contacts they made, and thanks to the number of visitors, which was higher than in previous editions. The export managers were able to deepen their existing business partnerships and also establish new relationships over the 2 days they spent at the show.
For British buyers, French food & drinks have a reputation for quality and authenticity. The French know-how is highlighted through unique high-quality products. To follow the emerging trend of free-form and plant-based alternatives, companies are also adapting their range to meet consumer demands form more eco-friendly products with organic labels. Further, sugar-free, animal protein-free and gluten-free products are also available to satisfy special dietary requirements.
Following such a successful 2022 edition, Business France & the French Pavilion will return in September 2023.
If you are a French company & would like to secure your stand at the best possible spot, contact Pauline Welsch, Business France Project Manager: pauline.welsch@businessfrance.fr 
For more information about our great Food & Drinks events taking place globally, please visit :
https://event.businessfrance.fr/produits-alimentaires/agenda/