22 Aug 2023
EU Fresh Fruit campaign to showcase quality European fresh fruits at Speciality & Fine Food Fair 2023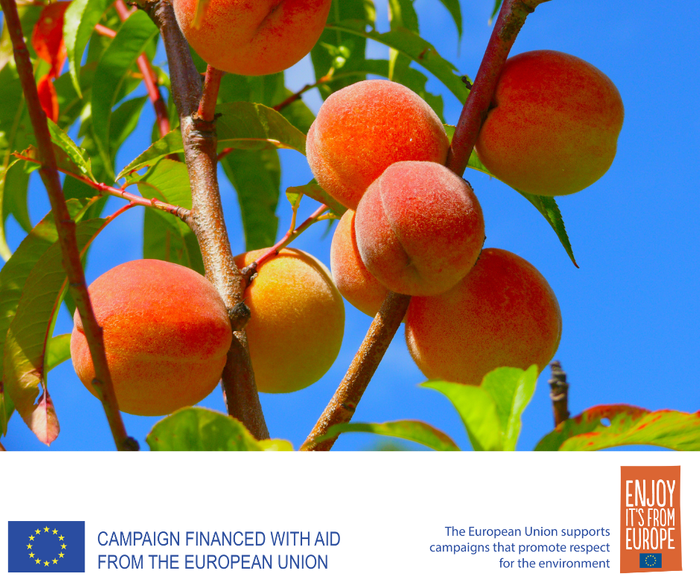 The European financed campaign EU FRESH FRUIT aims to promote and increase the consumption of the superior quality European fresh fruits to the United Kingdom, Norway and Switzerland consumers.
The ideal climate and soil conditions in the European areas of Greece and Romania create the most fertile areas to produce delicious fruits, like juicy apricots and peaches, aromatic nectarines, wonderful kiwi, plums, cherries, and delightful grapes.
European agricultural products stand out due to a very strict legal frame regarding food safety and high-quality criteria that ensure that each product is safe, nutrient, of superior quality, and contains all the freshness and wonderful flavor of the European land, while implementing eco-friendly and green production methods.
Furthermore, the European Union in a constant effort to maintain a sustainable environment, encourage European producers to implement a series of eco-friendly and green production methods, with the minimum use of chemical pesticides and plant protection products, aiming to keep a healthy ecosystem and enhance agricultural biodiversity in the EU.
All three program participants A.C. Nestos – Coordinator, A.C. Flamouria–Partner, A.C Symbolo – Partner, and Apar – Partner implement sustainable agricultural practices, and have set as their main priority the concept of sustainability.
For more information visit our website https://eufreshfruits.eu/ or find us on Facebook: https://www.facebook.com/eufreshfruits/