16 Aug 2022
Enticing new additions to Fieldfare's range tap into shoppers' desire for everyday indulgences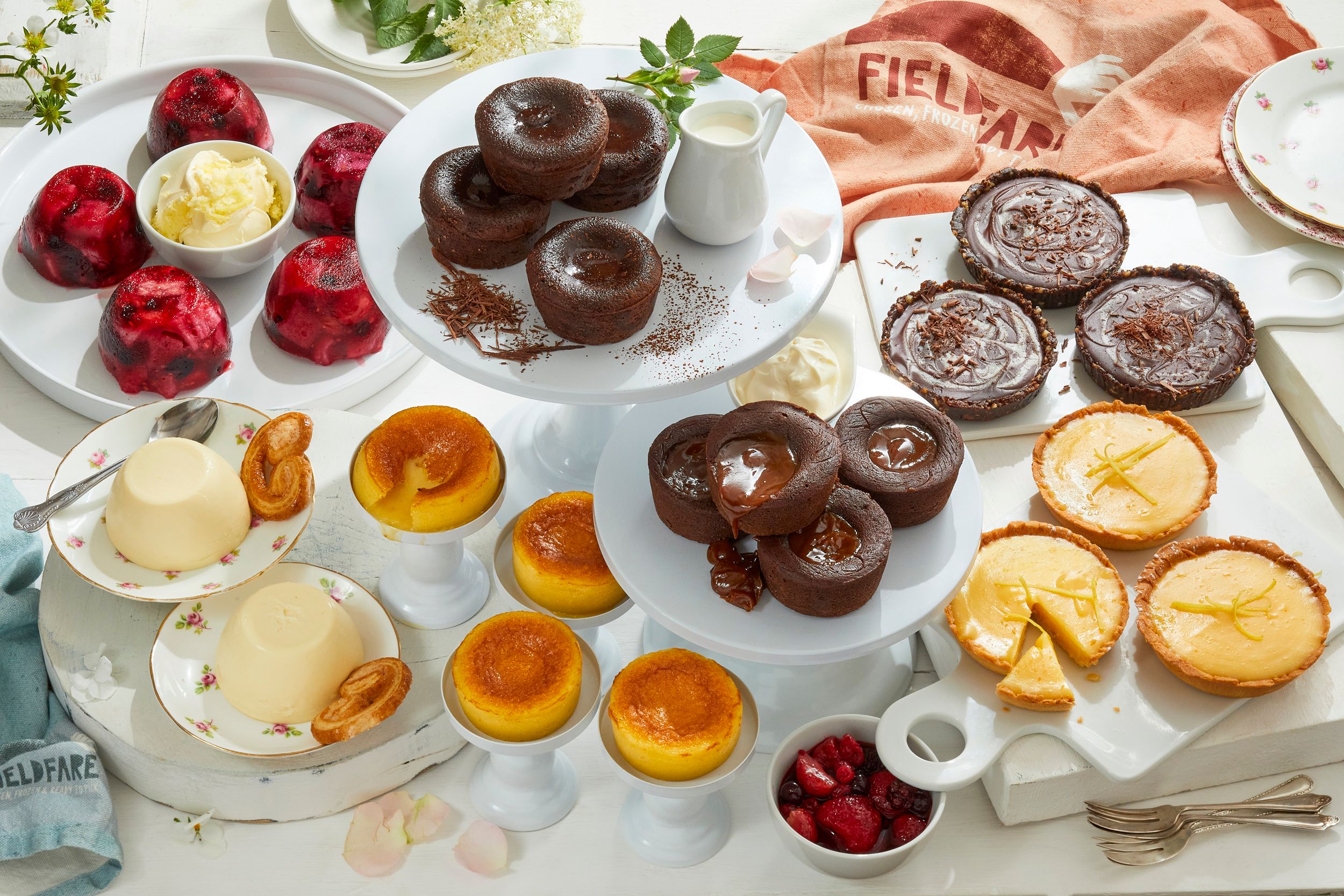 Fieldfare, pioneer of the scoop-your-own frozen food concept, has announced the launch of a new selection of delicious loose and individually portioned products to add to their already extensive and sought-after range. They will be showcasing the new range on Stand 2523 at Speciality & Fine Food Fair 2022. 
Consisting mainly of single serve desserts and bite-sized savoury treats, the new range has been carefully curated to deliver products that will indulge the modern fine food shopper's desire for everyday luxuries and flexible solutions. The new products bring another dimension to the Fieldfare range and aims to encourage shoppers to not only explore exciting flavours across a broader choice of categories, but also discover the many benefits of shopping for loose frozen foods.
Fieldfare's unique proposition and wide range of mouth-watering frozen foods perfectly addresses the needs of consumers who are increasingly looking for convenient, flexible and sustainable options but without compromising on quality and taste.
The new range
The ultimate faff-free and impressive solution for any occasion, or "just because" treat, has to be Fieldfare's new individually portioned desserts collection. Easily prepared in the microwave, the indulgent melting fondants include Chocolate, Salted Caramel and White Chocolate, whilst the smooth and creamy Vanilla Panna Cotta and berry packed Summer Puddings offer the ultimate time-saving solution as shoppers simply defrost them, and enjoy. For the perfect stand-by teatime treat consumers need look no further than Fieldfare's sumptuous new individually portioned Sicilian Lemon Tarts, these classic lemon tarts certainly pack a flavour punch! All of the new desserts are sold as individual portions either loose or with minimal packaging helping to minimise waste and give shoppers the convenience to choose exactly what they want but not more than they need.
Crowd pleasers such as individually portioned Mac 'n' Cheese bites made with classic macaroni in a cheddar, Monterey Jack and mozzarella cheese sauce and Minty Pea and Edamame Bean Fritters, offer classic flavour combinations, reimagined for today's consumer and presented in the perfect format for everything from party nibbles to simple lunch and dinners straight from the freezer. Mozzarella Bites and Sweetcorn Chilli Fritters complete the picture.
Fieldfare has also introduced a show-stopping, individually portioned Smoked Salmon and Cream Cheese Roulade slice. These unique, light and fluffy spinach swirls with a delicious smoked salmon and creamy cheese filling are cooked from frozen and are perfect for a lighter lunch or dinner.
Matt Whelan, Managing Director at Fieldfare states: "No matter what, we all love to treat ourselves. This new range, as with many of our other products, is a perfect solution for shoppers looking for a little indulgence or to turn an everyday activity into something more special. Whether cooking for one, two or a few dozen, our unique proposition allows shoppers to choose exactly what they want and pick the amount they need. This helps them make sure everyone gets something they will love, manage budgets and control food waste at home, whilst also offering a low risk opportunity to enjoy the odd little treat."
Available to order now, the new product range will be available for delivery from the end of July. Presented in variable box or pallet sizes. Visit www.field-fare.com for more information or contact the team at enquiries@field-fare.com. Fieldfare continues to drive shoppers to your stores by building brand and product awareness amongst consumers with its #ChooseLoose campaign including media advertising, social media and an influencer advocacy activities.