26 Jul 2022
The Drinks Cabinet at Speciality & Fine Food Fair 2022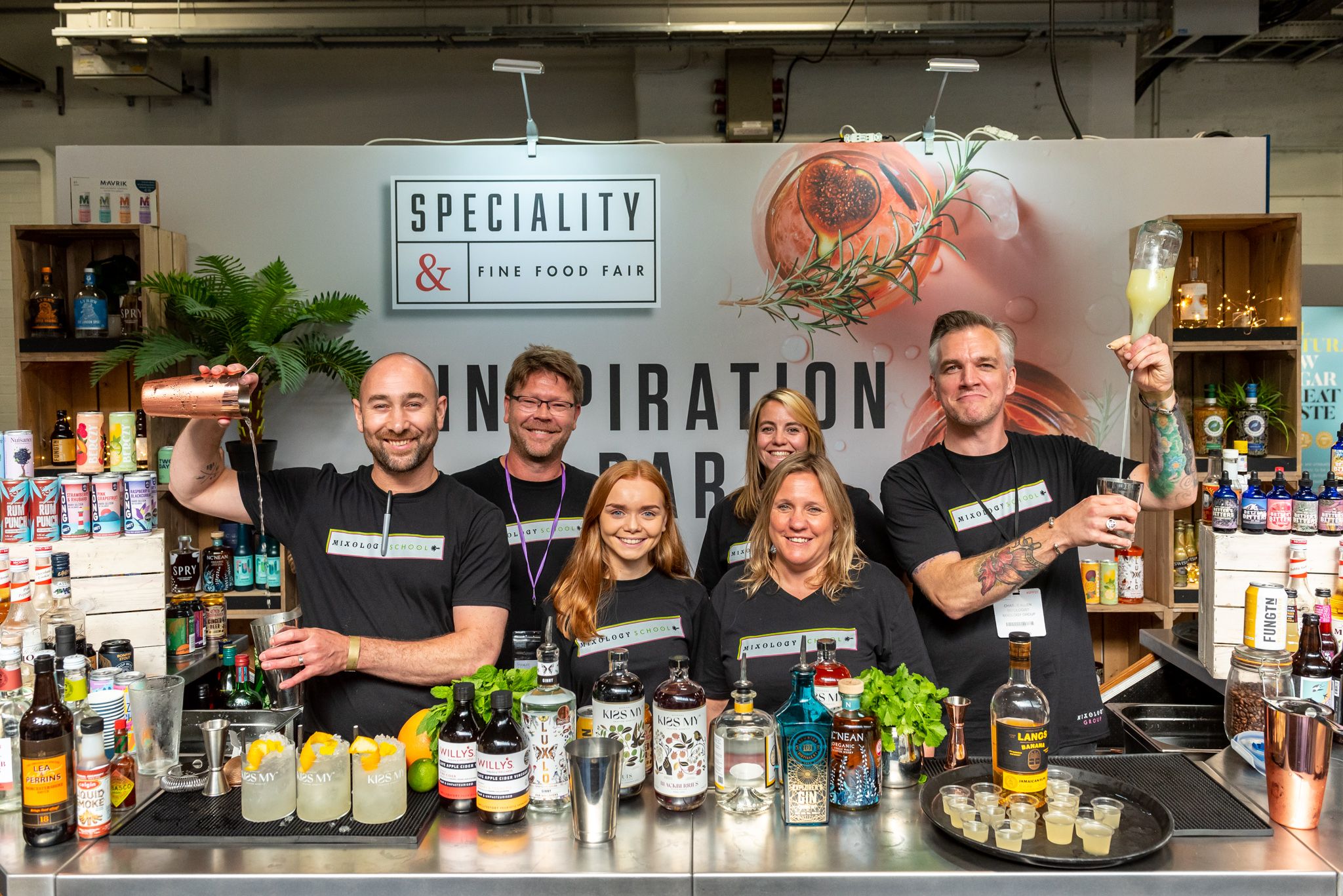 As fantastic new drinks products continue to launch onto the market, the Drinks Cabinet at Speciality & Fine Food Fair is a one-stop-shop for visitors interested in everything from soft drinks to low & no beverages to quality spirits and beers from thriving independent breweries. At the centre of the Drinks Cabinet, the Inspiration Bar will see in-depth sessions across the two days from Mixology School providing advice and guidance for visitors looking to make the most of the drinks products they stock.
To check out the full range of drinks products on offer in the Drinks Cabinet, click here. 
Meanwhile, here's just a taste of some of the producers you can discover at Speciality & Fine Food Fair 2022: 
Reverend Hubert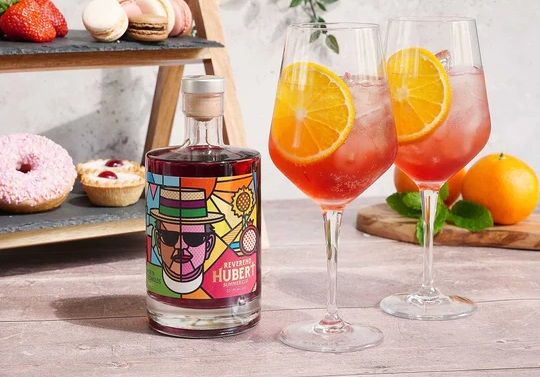 Reverend Hubert's heavenly award-winning Summer Cup and Winter Gin Liqueur are hand crafted in the Cotswolds using the most divine real fruit and spices: from Amalfi Lemons to English rhubarb and Sri Lankan spices. Originally made in 1904 by Reverend Hubert himself using prizewinning fruit from the vicarage garden for his congregation's Christmas party and summer village fete, these recipes have been elevated by his great-grandson Thomas.
Bemuse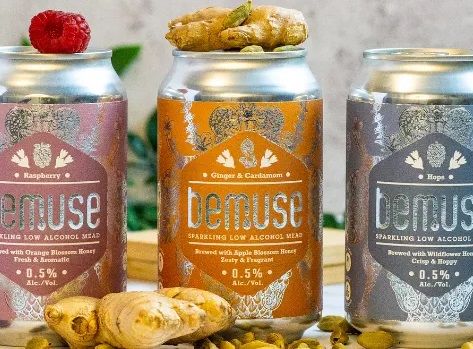 Bemuse is the completely new drinking experience based on Britain's most ancient drink. An innovative, modern, low alcohol sparkling range of delicious honey-based drinks, Bemuse is on a mission to reimagine mead for today's taste. The only drink of its kind, Bemuse is produced by a natural fermentation with just honey, water and yeast, infused with natural ingredients to create the individual flavours based on traditional mead recipes. Inspired by nature, brewed, crafted and canned in the UK, Bemuse is an exciting alternative to beer, cider or wine and can be enjoyed all year round, on its own or as an accompaniment to food.
Everleaf Non-Alcoholic Aperitifs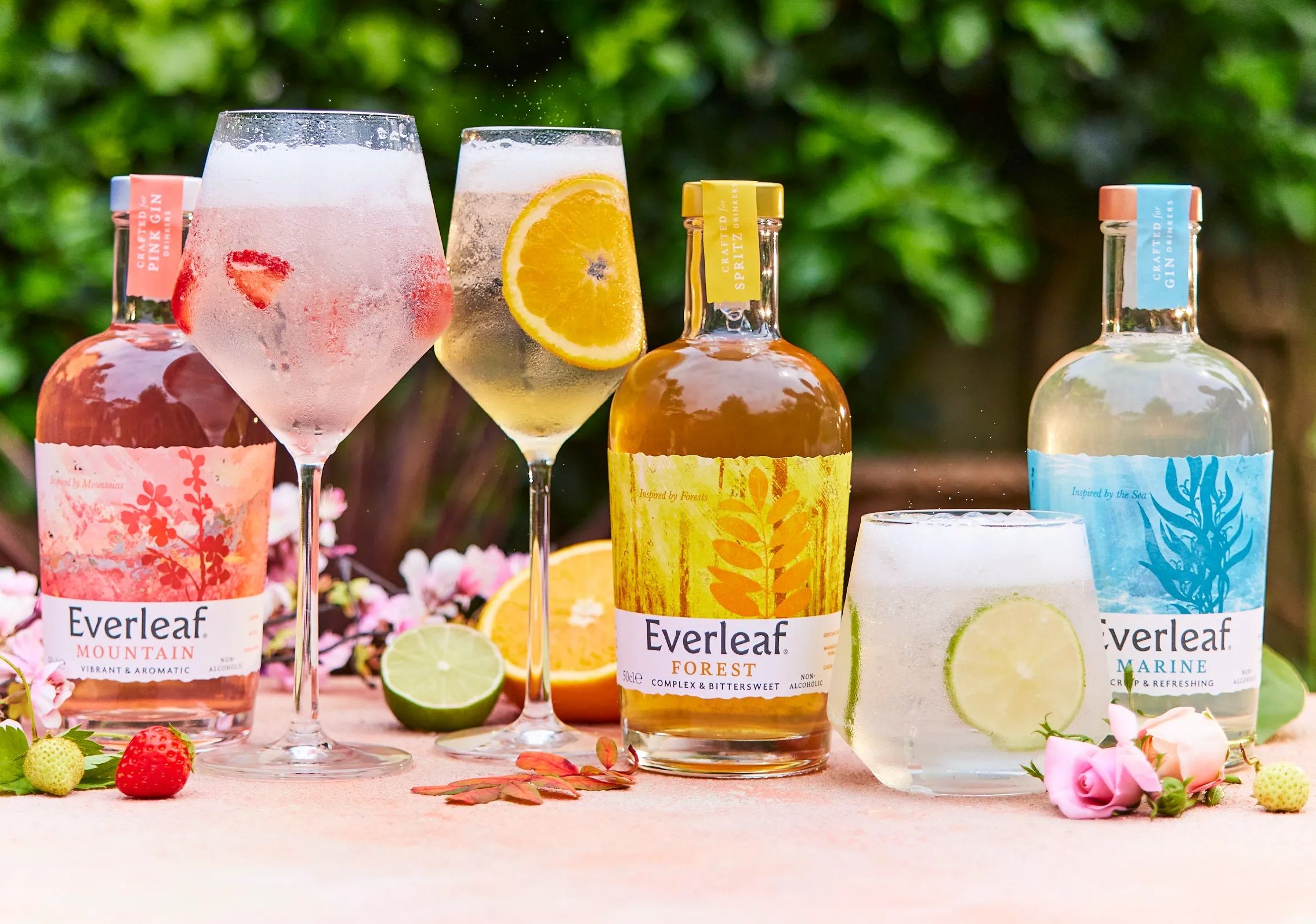 Launched in 2019, Everleaf makes the world's most complex non-alcoholic aperitifs with depth, aroma, flavour, body & complexity which rival some of the greatest alcoholic brands on the market. One of the bestselling non-alcoholic brands in the UK, the Everleaf range includes three products anchored to different parts of the natural world: Forest, Mountain and Marine. These act as both inspiration for flavour profiles and sources for key botanicals. Crafted by their unique knowledge of botany and conservation, Everleaf believes what its created from the natural world should connect you to it, and help protect it. Everleaf is designed to be mixed with light-tonic water, ice and a freshly sliced garnish to create a delicious spritz.
NIO Cocktails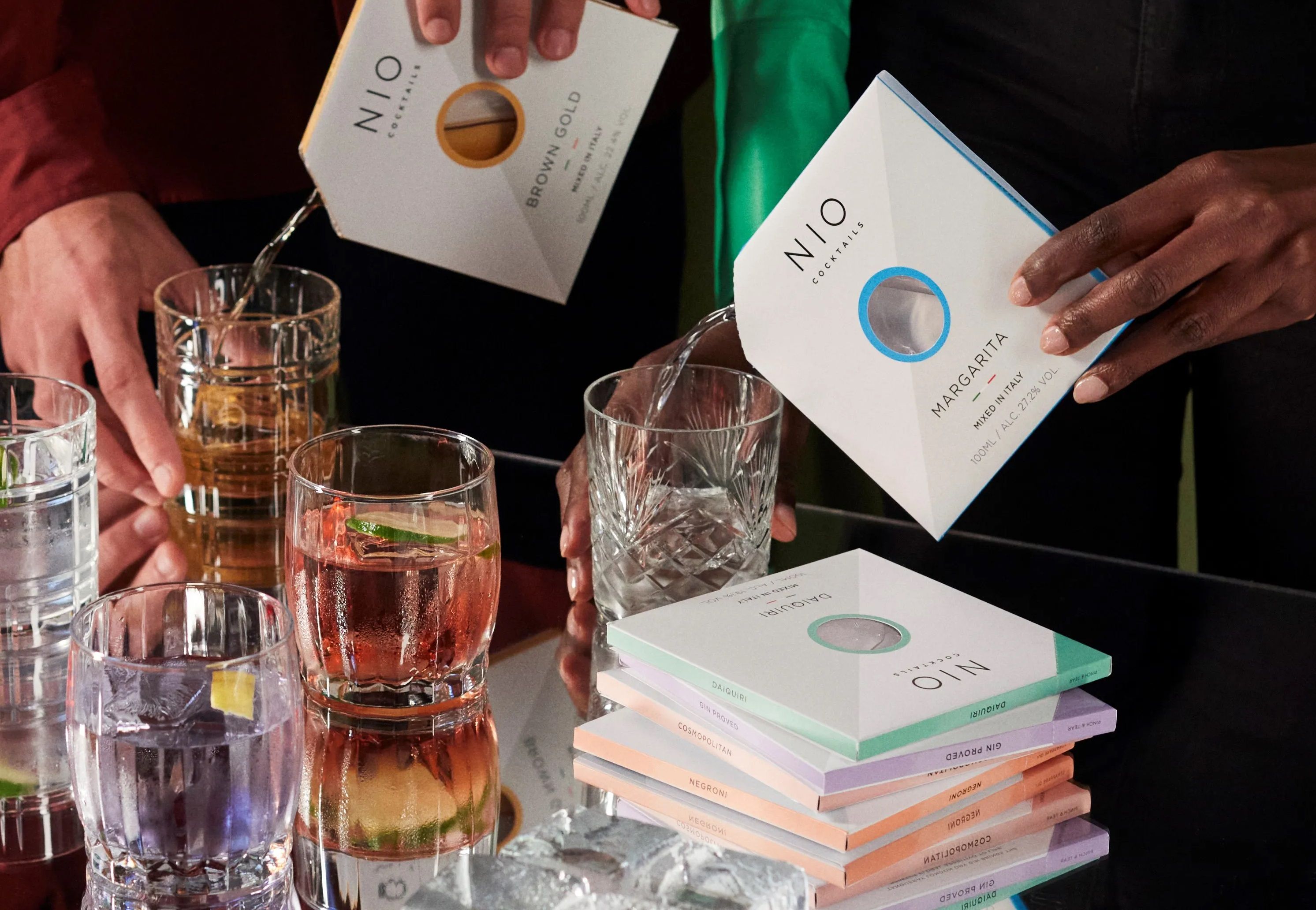 NIO Cocktails is driving a cocktail revolution; to allow everyone to enjoy world-class cocktails outside of the bar, whether that's at home, in restaurants, hospitality or entertainment venues, and in so doing, help create memorable experiences for everyone, everywhere. Made only with premium spirits and crafted by one of the world's best mixologists (Patrick Pistolesi, founder of Drink Kong, #19 of Best Bars in the World), NIO's menu of over 20 drinks allows everyone to pick and choose their favourite cocktails to enjoy whenever the mood strikes. The unique and iconic packaging marries function and form perfectly. Space-saving, distinctive and stylish, our packaging coupled with custom PoS allows NIO to be showcased brilliantly on-shelf (at ambient temperatures with no impact on the 2-year shelf life), and drives curiosity, intrigue and a tactile experience in equal measure. 
GreatDrams Limited Edition Whisky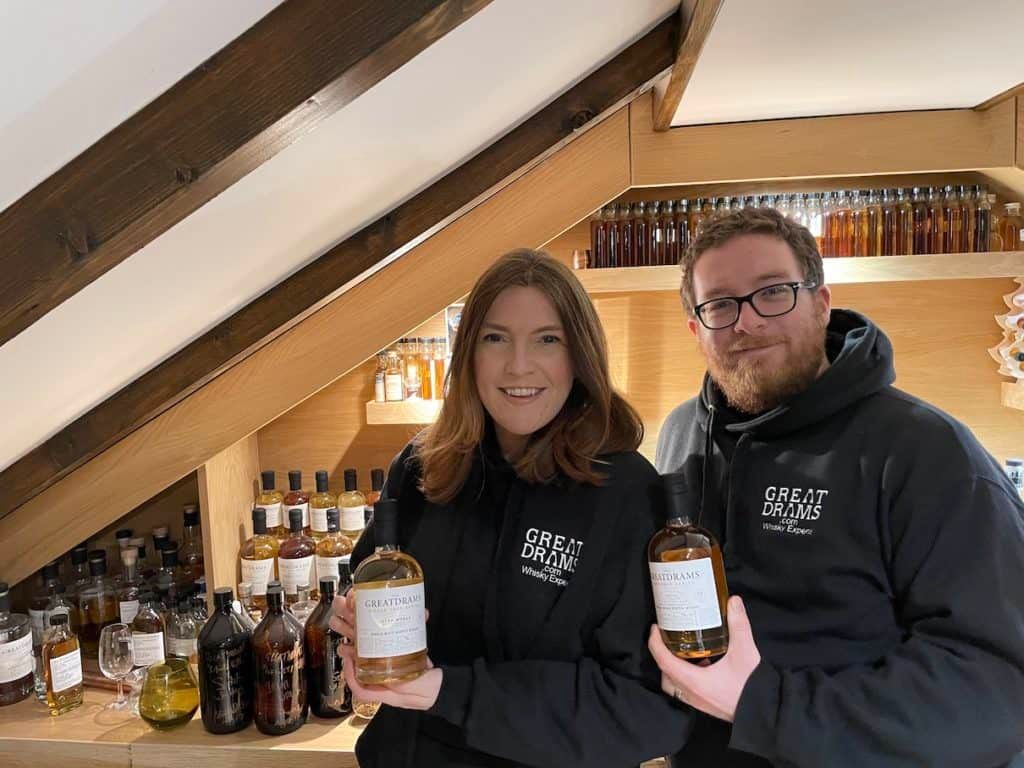 Award-winning from its first dram, with one of its most recent award wins described as being "amongst the finest products in the world", GreatDrams introduce whisky drinkers to their next favourite. This is a family business bringing great quality, limited edition whiskies and whiskeys to the people, all at a fair price and never compromising on flavour. GreatDrams was launched with the aim to make great whisky more approachable & available. They are experts in finding incredible tasting rare casks of whisky.
Whitebox Cocktails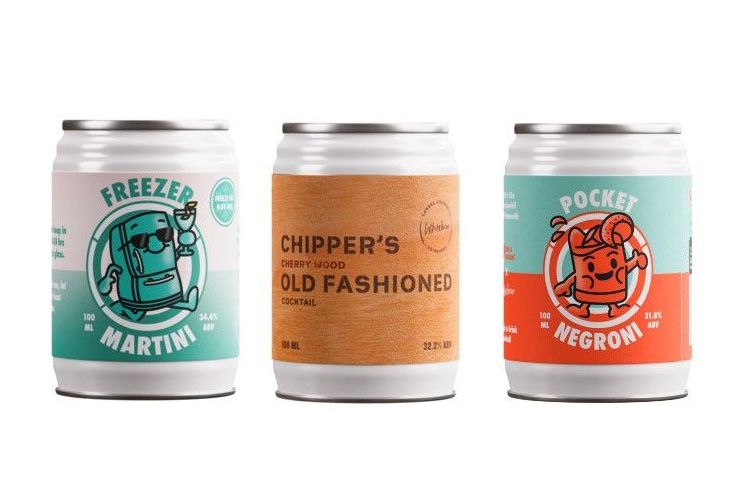 Whitebox is a canned cocktail company. They approach each idea as a blank canvas which allows them to make what they believe to be the best possible version of each canned cocktail. Co-Founders Ben Iravani and Pietro Collina have assembled a crack team of drinks specialists including former head bartender at Dandelyan in London, Alex Lawrence. A few of Alex's accolades include winning World's Best Cocktail bar at the Spirited Awards and Best International Bar Team, which Alex was leading, and #1 at the World's 50 Best Bars a year after.