25 Jul 2022
The Discovery Zone at Speciality & Fine Food Fair 2022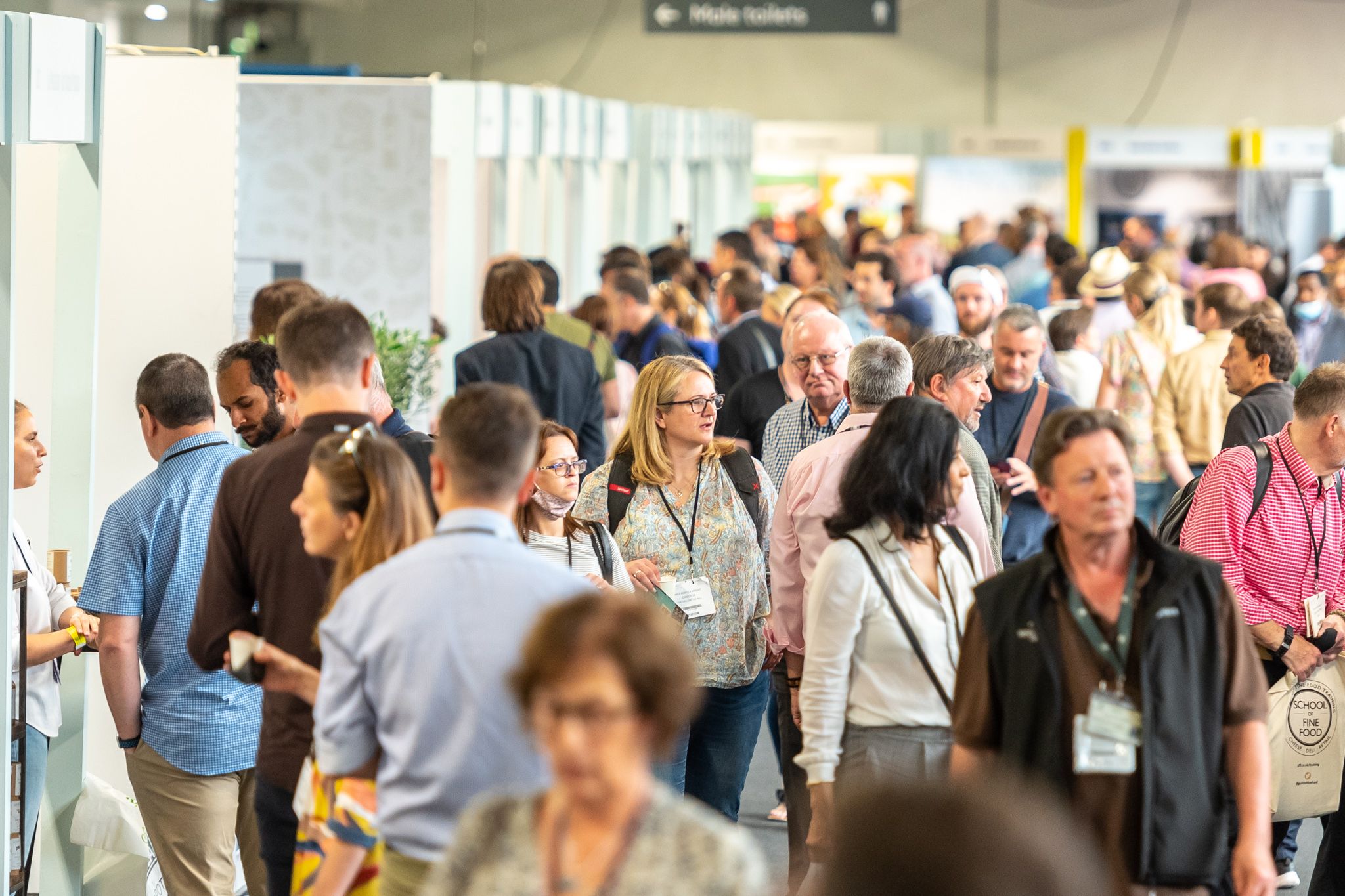 The Discovery Zone at Speciality & Fine Food Fair is a hub of new products from innovative food & drink startups, with all the participating companies trading for less than three years. Over the years, this part of the Fair has kickstarted numerous small businesses which have gone on to huge success and acclaim, such as gourmet popcorn brand Joe & Seph's, Hawkhead Relish and Two Farmers. 
To full the full list of business in The Discovery Zone this year, click here. 
Here are just a sample of some of the more than 70 producers participating in this year's event: 
Tasty Mates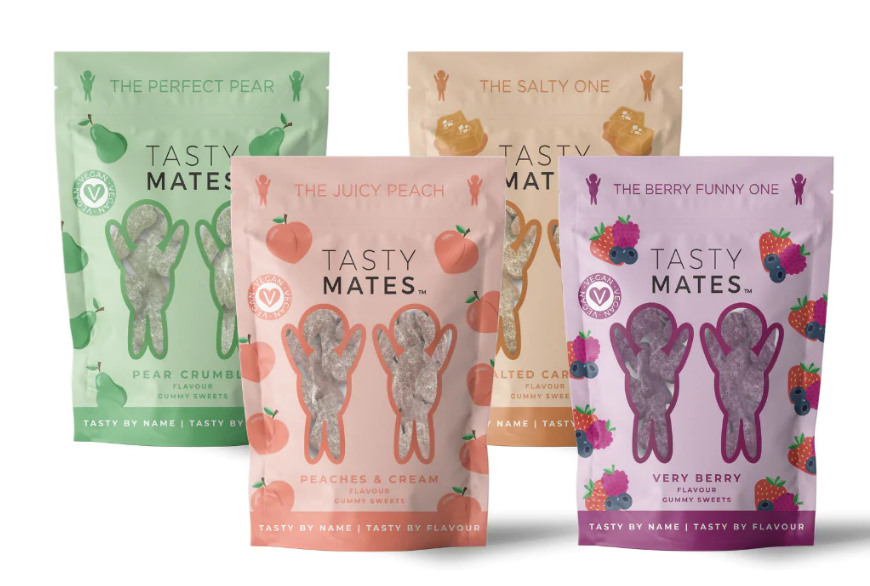 Tasty Mates is a gourmet vegan sweet brand which launched in Feb 2021, the name and flavours inspired by friendship groups. Their unique flavours and colouring are all natural, the packaging is 100% recyclable, and a percentage of profits go to their charitable programme 'Mates in Need', which works with organisations such as Mind and Crisis. The business also cares deeply about its eco mission, with an ambition to use 100% biodegradable packaging.
 Blue Aurora Wine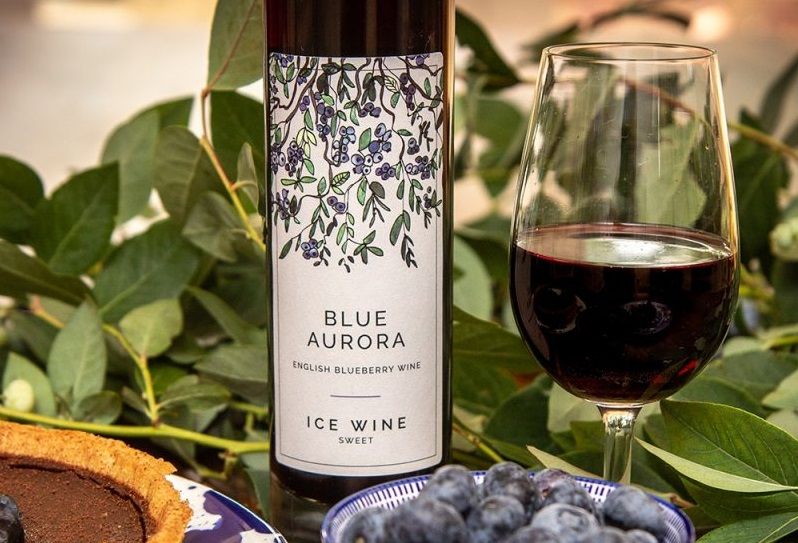 The story of Blue Aurora begins at Lutton farm; a family-run blueberry farm situated on the border between Cambridgeshire and Northamptonshire. Blue Aurora was born out of a desire to become more sustainable and reduce food waste on the farm. The blueberries used to make their range of English Blueberry Wines are the berries which are either slightly too small or too soft for the supermarkets, but are perfect for pressing to make wine. Blue Aurora is purely and simply made from 100% English blueberries, hand-picked from Lutton Farm. The blueberries are pressed and fermented to create this beautiful range of wines. They now have three wonderful award winning wines in the range: Dusk, Midnight & Ice. The Blue Aurora range is extremely versatile and the wines can be enjoyed on their own, to accompany food or as cocktail ingredient! They make the perfect unique gift too!
CASCOA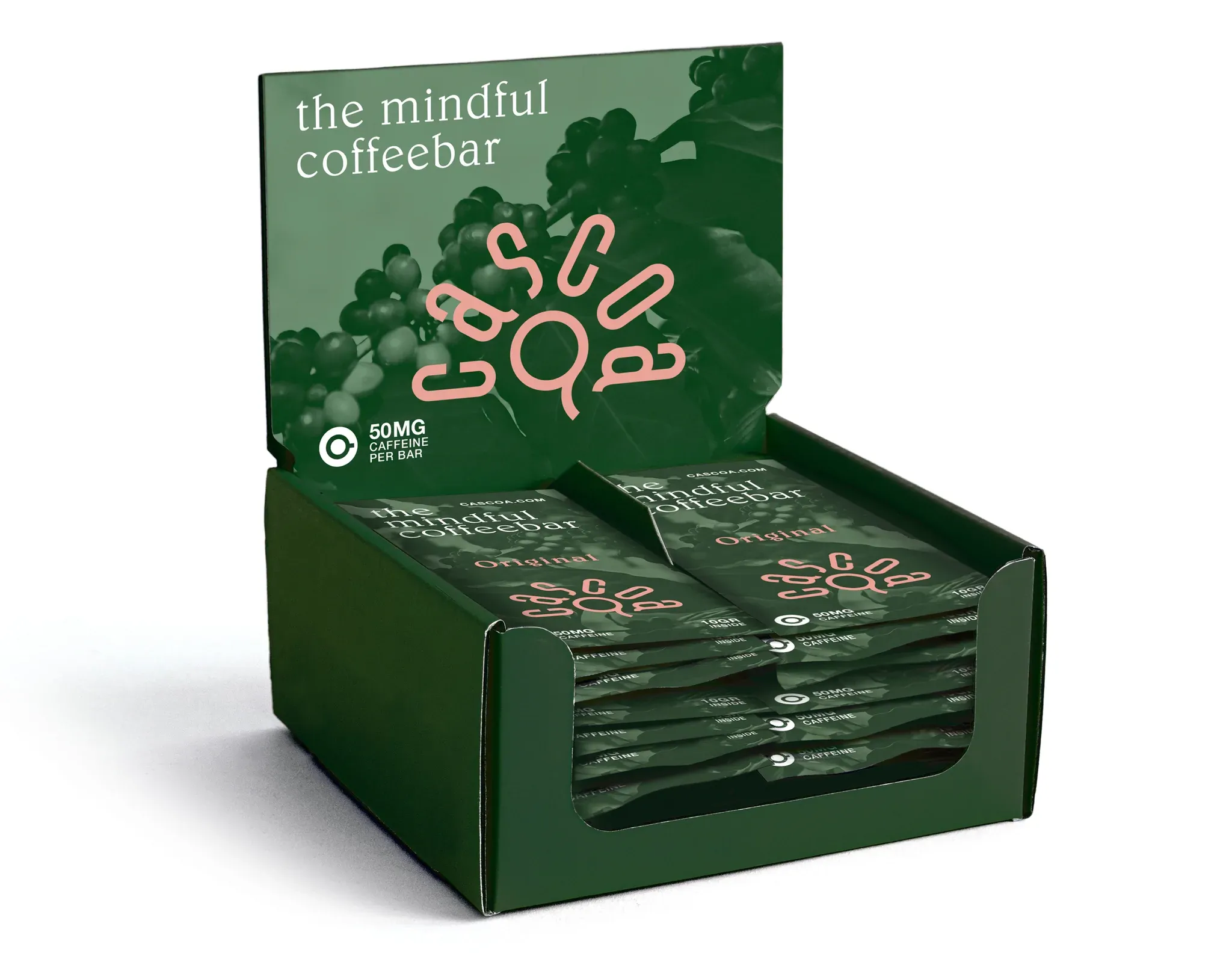 What happens when you mix the punch of espresso, the feel of chocolate, and the health benefits of berries? Simple: you get CASCOA. A solid, caffeinated, antioxidant-packed coffee bar that boosts your performance. (Nope, not your anxiety. Nor your sugar intake. Nor your afternoon dips. Nor your bathroom runs. Just your performance.) A quick bite with a lasting effect Containing 50 mg of caffeine, CASCOA packs the same punch as your favourite energy drink or coffee order. The difference is that it's filled to the brim with natural fibres and healthy antioxidants. And because you digest it as a solid, the energy is gradually micro-released into your system. All peaks, no plummets.
Herby Hog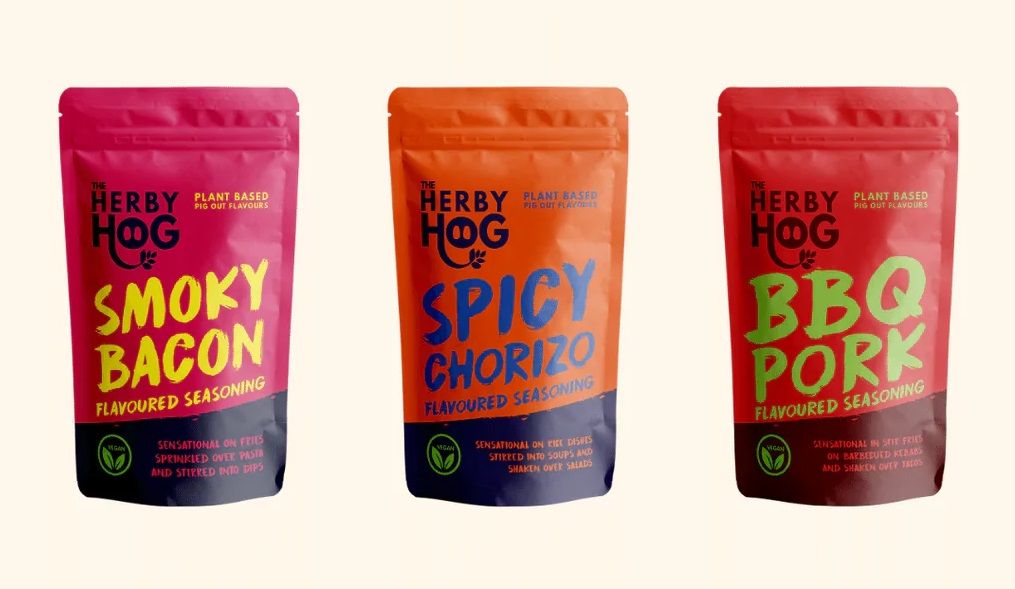 At Herby Hog they don't just make amazing flavours, they make amazing plant-based pig out flavours. Their mission is to deliver delicious plant-based foods that satisfy even the most discerning of meat reducers and challenge the widely held belief that choosing a plant-based diet means having to compromise on taste. Many vegans and vegetarians still find making a meal at home without meat particularly challenging. Let's be honest, there's nothing more disappointing than picking over a plate of food that you've slaved over for hours in the kitchen, only to find it tastes bland?
So, Herby Hog is here to help! They've created a range of products which take the hassle out of creating delicious meat free meals. Their range of seasonings and gravies add sensational taste and flavour to your plant-based creations. All their products are 100% plant based, GM and Palm Oil Free, with nothing artificial, and available in both retail and catering packs. 
Honeyholics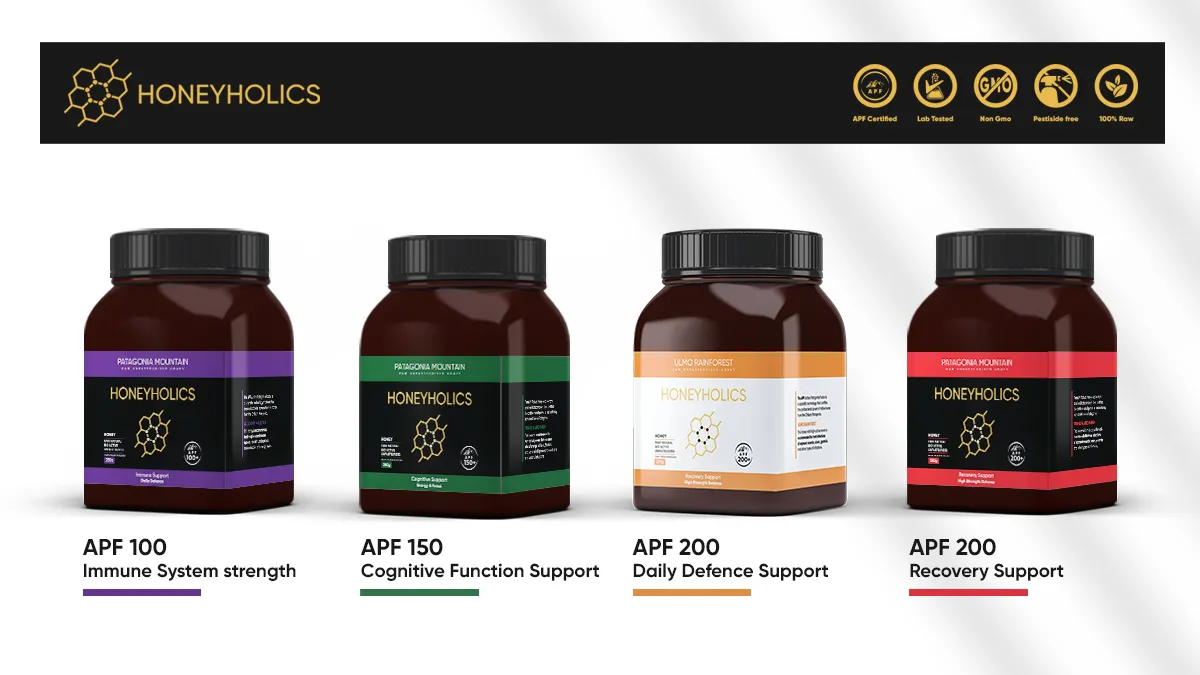 Honeyholics is a UK-based start-up company established in 2021, globally sourcing medicinal grade, bioactive, raw, unpasteurised honey. They will be showcasing the UK's first APF Certified (Active Patagonia Factor) high performance, Chilean Patagonia and Chilean Ulmo honey, both scientifically proven and recognised for their high antibacterial and antimicrobial properties. Honeyholics work with some of the world's leading independent laboratories, who certify and test the honey for its antibacterial and antimicrobial activity.