14 Sep 2022
City Harvest at Speciality & Fine Food Fair 2022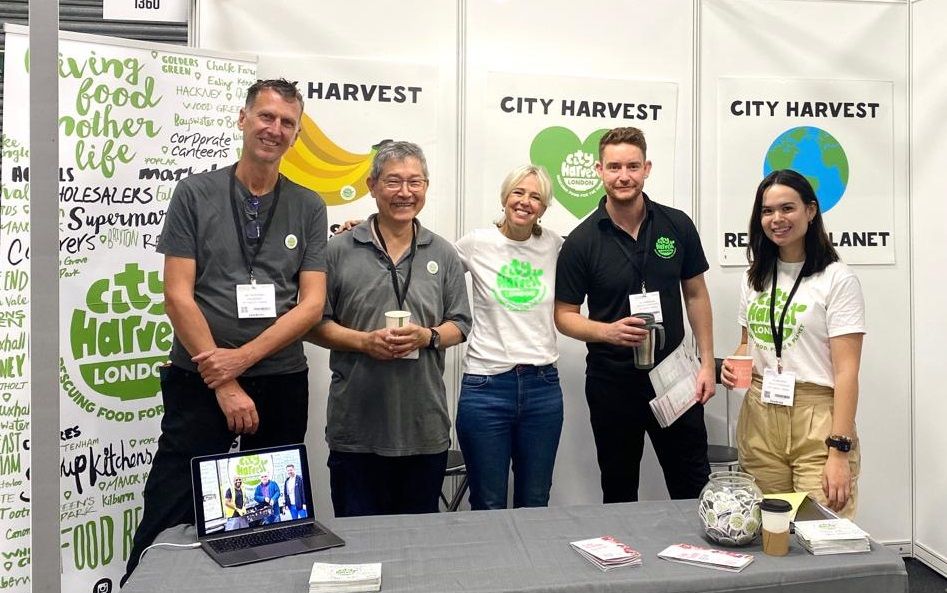 City Harvest provides a sustainable solution to surplus for speciality & fine food brands, and all food businesses with surplus. In connecting with sustainable brands looking to make a social and environmental impact, the charity is able to deliver more quality, and speciality, food to those who cannot afford or access such food. Speciality & Fine Food Fair continued its partnership with the charity for 2022, with surplus food and drink from producers at the Fair collected and distributed to over 350 charities across London.  
Speciality & Fine Food Fair 2022 in numbers: 

Why food companies partner with City Harvest
City Harvest is London's sustainable solution to surplus, empowering businesses to rescue food, people, and the planet by diverting quality surplus at risk of waste to charities feeding their communities and preventing GHG emissions from food waste. Here are just some of the producers at the Fair that work with City Harvest throughout the year to make sure their surplus food doesn't go to waste: 
Why La Tua Pasta partners with City Harvest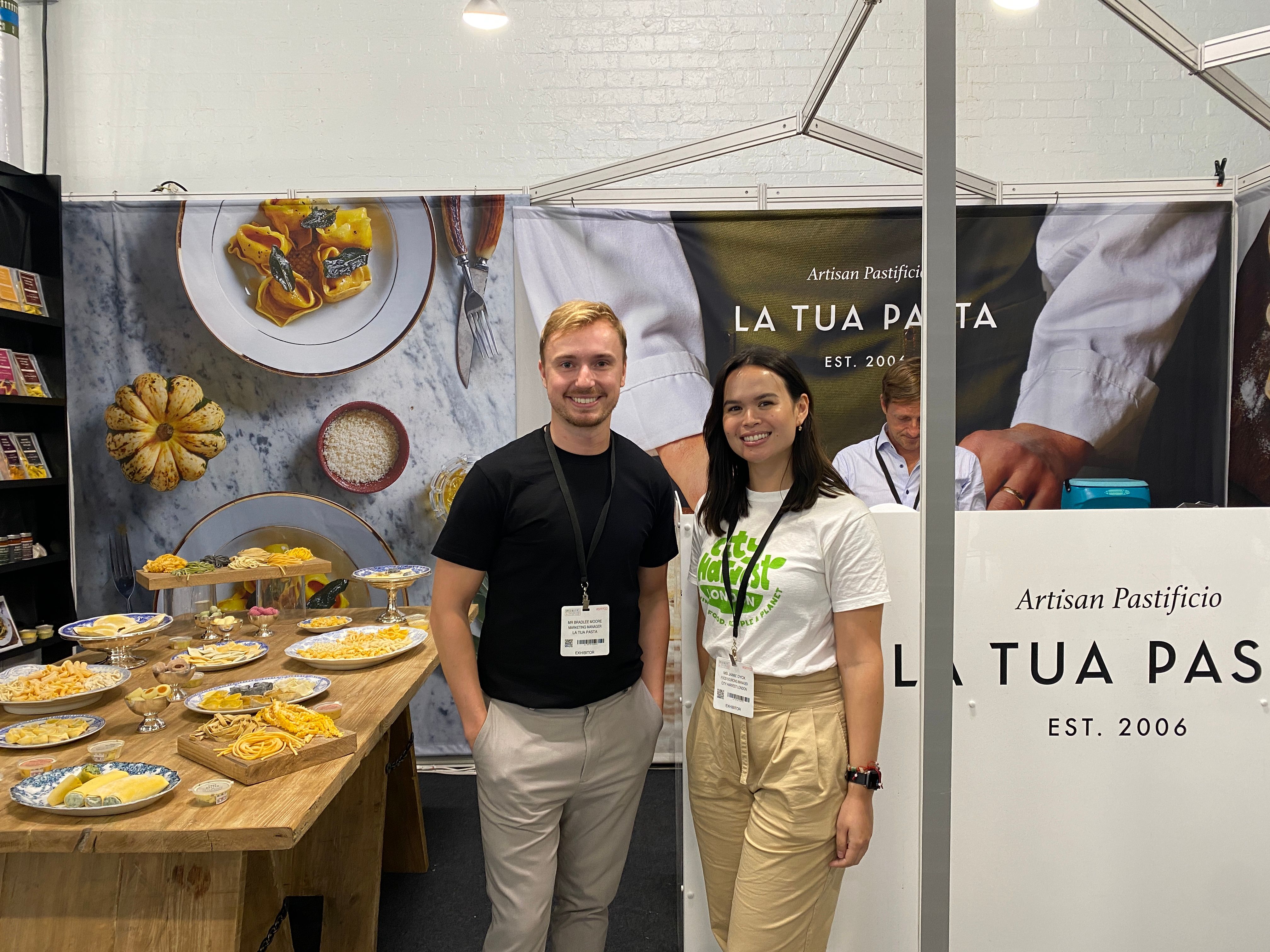 "At La Tua Pasta we are passionate about making the highest quality fresh pasta in the marketplace - but along with that passion for making good food, we also want to ensure we don't waste it. As a food producer, we are dedicated to helping our local community's need for donated food.
"City Harvest has been an ideal partner for us - we share common goals and values in the first instance - but we are also very well aligned on a number of different fronts:
1. The distribution of our pasta goes to a diverse set of communities
2. City Harvest has a dedicated team that make it to easy to collaborate: great communication, great responsiveness, flexibility and tracking.
3. The City Harvest team is very reliable, and, like us, puts food safety as a priority.
"All in all - it is a pleasure to work with City Harvest towards such a great common goal - feeding our community with lots of delicious pasta!"
Why Godminster partners with City Harvest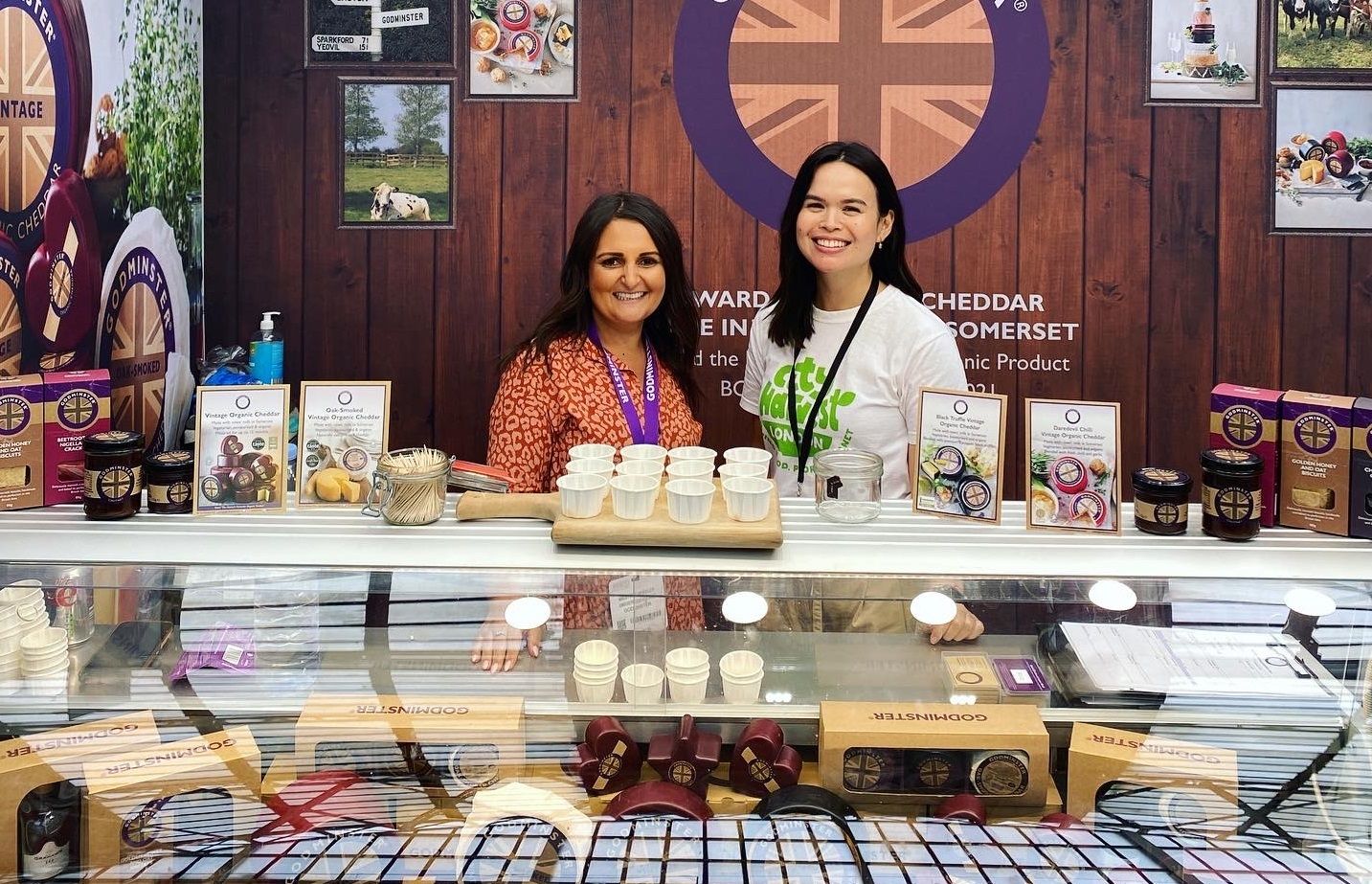 "It's rare that we have an overstock, and when we do it's always a tough decision as to what to do with the surplus. A lot of local foodbanks to us are desperately in need of help but can't always take large quantities of chilled products due to limited fridge space, so we turn to larger scale food redistribution, like City Harvest.
"Happily, the fantastic team at City Harvest not only has the infrastructure to collect and store our product, but they understand how important it is to work quickly to get the product collected and distributed ASAP.
"The idea that our short-dated stock might be wasted is devastating, especially as we pride ourselves on our commitment to sustainable food solutions and minimising food waste wherever possible. With City Harvest, we know that our cheeses will be used by those most in need. It's especially helpful that the team provides us with impact data on where it goes and how it helps, which we then tie it into our CSR comms."
Why Cotswold Fayre partners with City Harvest
Cotswold Fayre began its partnership with City Harvest after meeting the team at Speciality & Fine Food Fair in 2019.
"At Cotswold Fayre, our purpose is to make a difference to people and planet through fine food, so food poverty is an issue close to our heart. When we made the decision to start donating surplus stock at risk of becoming waste, City Harvest were a natural choice for us given their extensive experience helping to ensure that all people, regardless of circumstance, have access to healthy food."
___________
To sustainably redistribute your speciality and fine food surplus, get in touch with the City Harvest food team via food@cityharvest.org.uk. Thank you!