05 Sep 2022
Celebrating product innovation on day one of Speciality & Fine Food Fair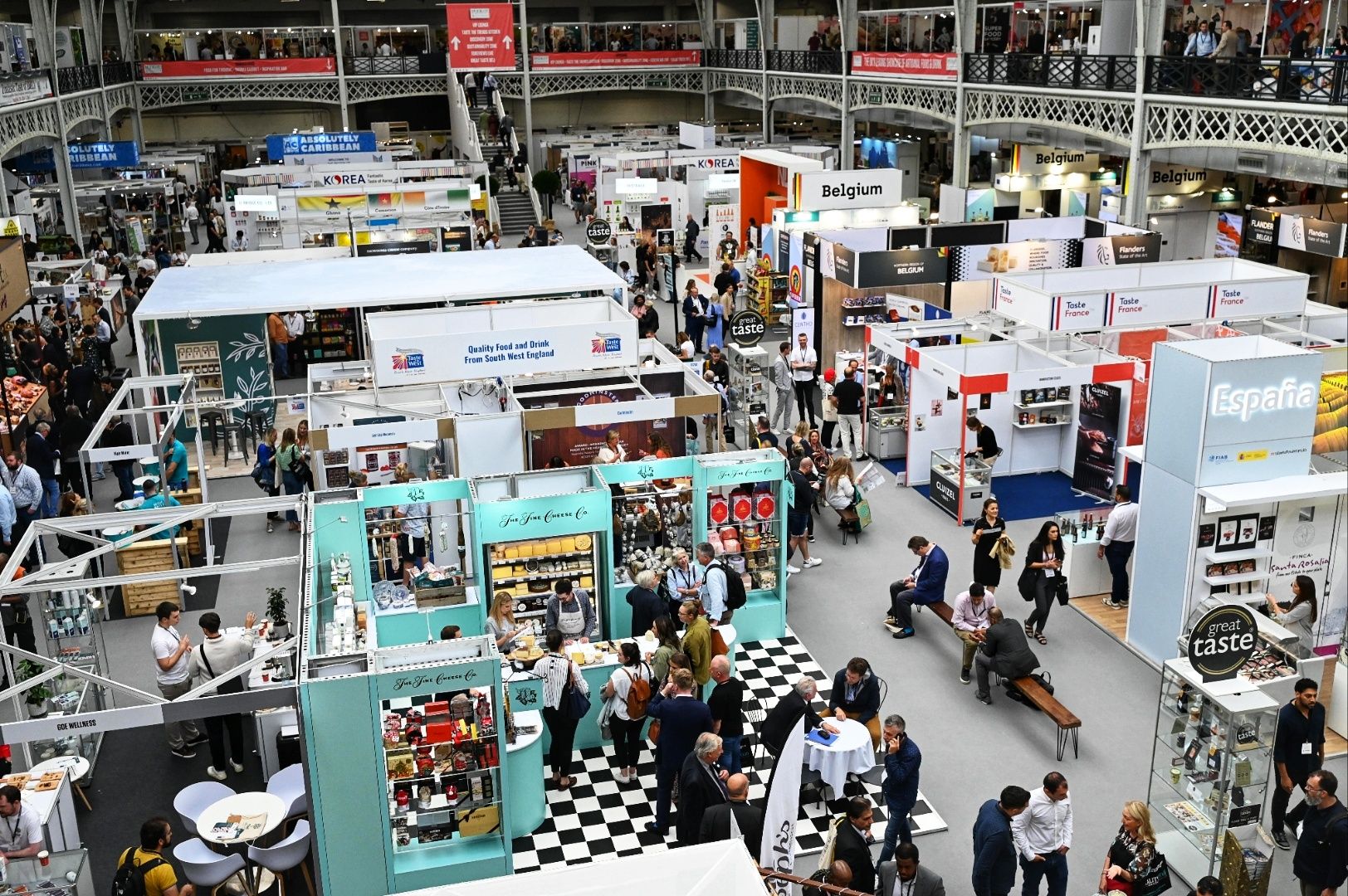 Speciality & Fine Food Fair returned to Olympia London today (Monday 5 September) with innovative products in the spotlight and retails, wholesalers and hospitality professionals flocking through the doors.  
John Siddall, Owner & Director of The Fine Cheese Co., commented: "We've been taking part in Speciality & Fine Food Fair for over 20 years, and this is the busiest Monday that we've seen." 
The brand-new Taste the Trends Kitchen was a hit with visitors, as Chef Consultant Steve Walpole showcased a range of Japanese and Korean products and used them to elevate traditionally western dishes. Later on, Danilo Cortellini, Head Chef at The Italian Embassy, used the best-selling PDO cheese to create a luxurious pasta dish for visitors to the Kitchen. Steve was also joined by Chef Dan Moon for an in-depth look at the trend of Ethical Eating and how the origins and manufacturing process for a product can make a huge difference to consumers.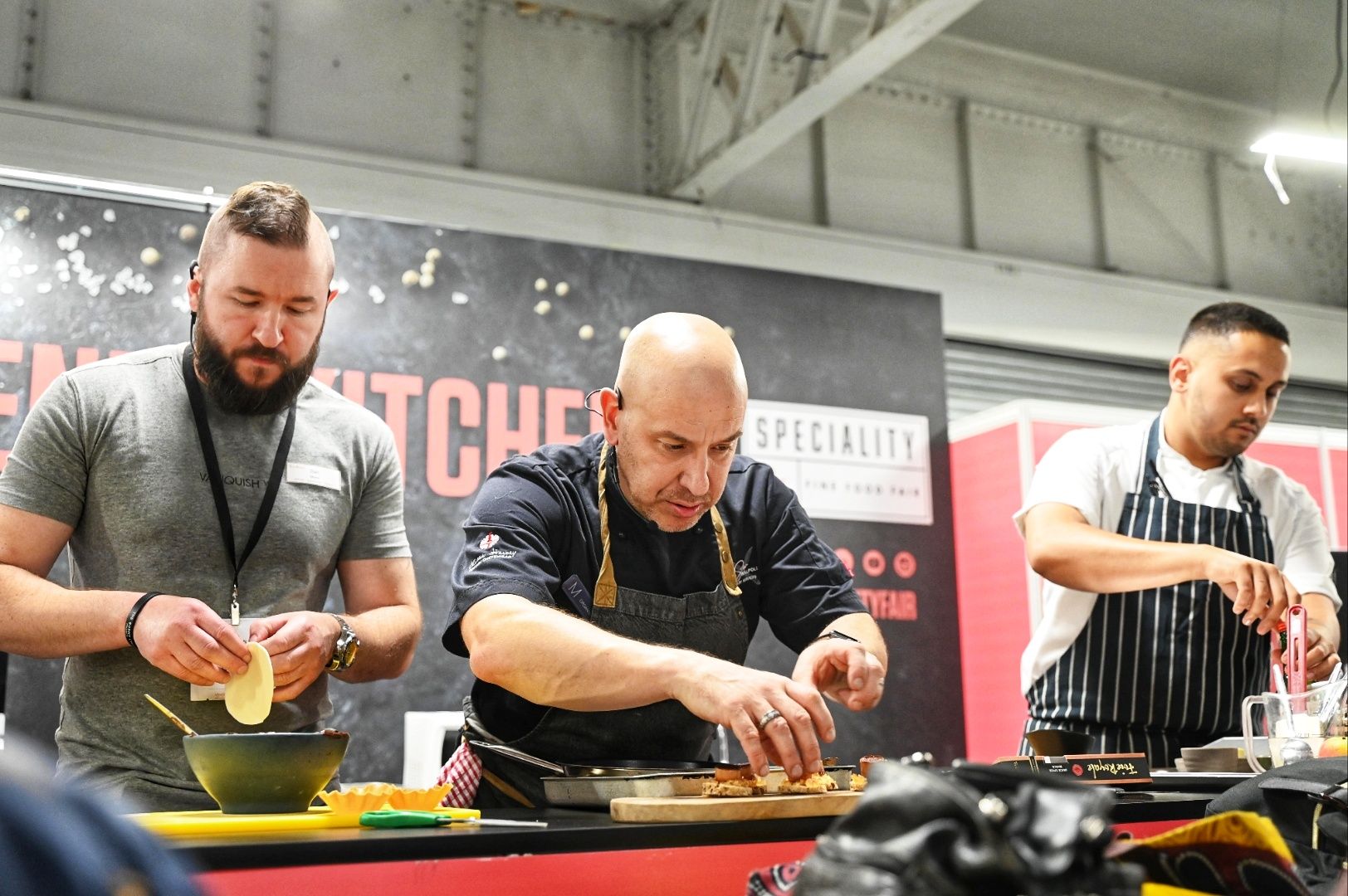 Over in the Discovery Zone, where producers that have been operating for less than three years have a chance to promote themselves to top industry buyers, organic Danish lemonades from Matr Copenhagen were making a splash.  
Founder Claus Weiland said: "It's been excellent. I'm really happy, we've met all the right leads and it's been really busy." 
Kate Smith, Owner of Holtwhites Bakery and panellist on the session 'The personal touch: How to increase basket spend by tailoring your customer service' on the Fair's Food for Thought Stage, commented: "It's great to be back at Speciality & Fine Food Fair, we come every year and it's great to catch up with existing suppliers to see what they've got that's new and to have a look round and see what else is new that we haven't tried before, sample some new products and meet some new people!"  
Awarding excellence  
For 2022, the Fair continued its partnership with Virgin StartUp for Pitch Live, an opportunity for up-and-coming food & drink brands to pitch their product live to a panel of industry experts from Fortnum & Mason, Marks & Spencer, Yumbles and more. The three brands chosen from over 30 entries to compete for a prize including a stand at Speciality & Fine Food Fair 2023 and six months of mentoring with a Virgin StartUp mentor, were Chilli No. 5, Britzels and Luxwells. 
Presenting the Pitch Live results, Sutin Yang, Head of Scale-Ups at Virgin StartUp: "It was a really difficult choice, we had some amazing, great tasting and beautiful products which pitched earlier today. It took the judges a long time to decide, and the results were very, very close."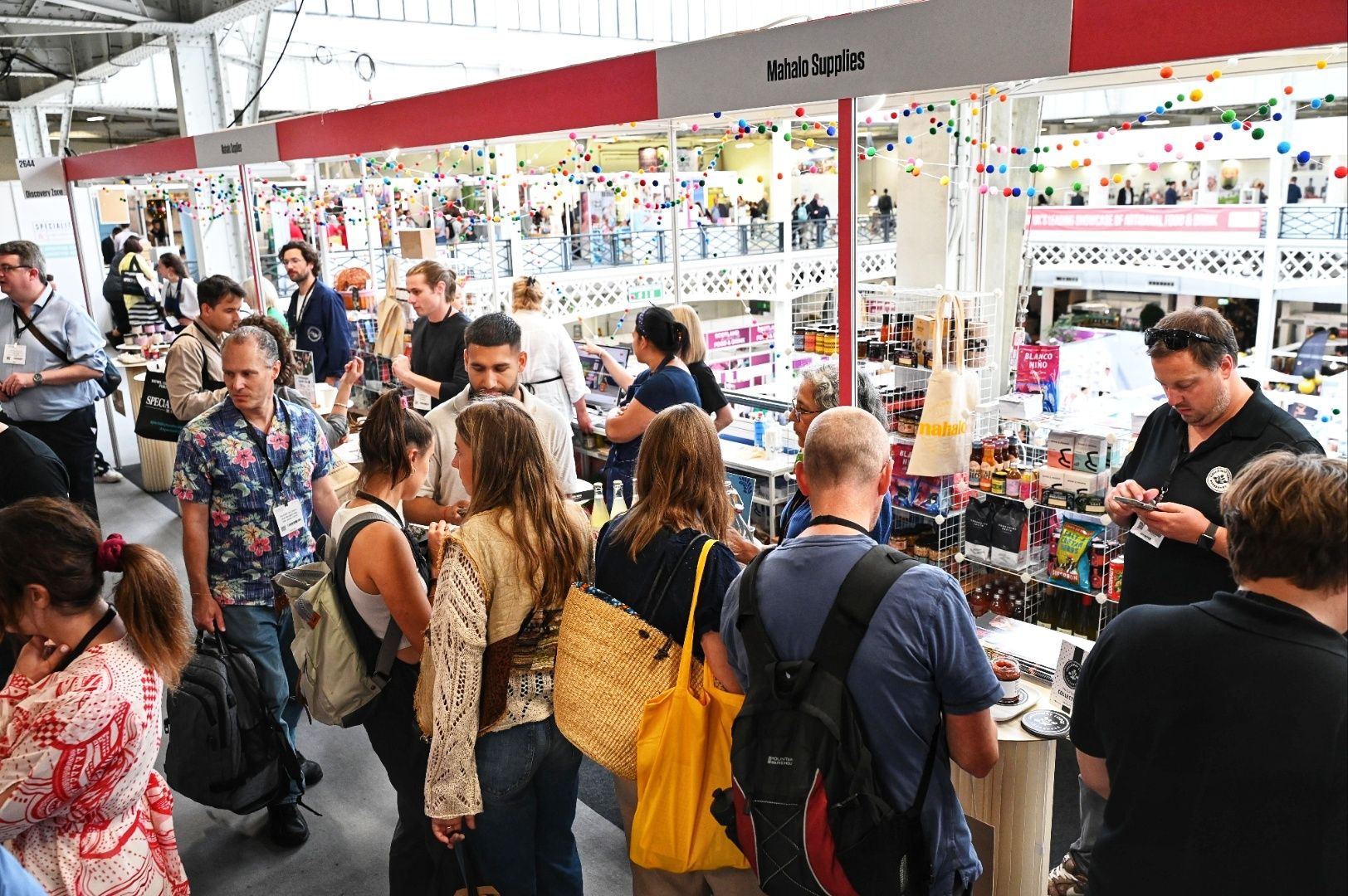 Ultimately Luxwells took the top spot, with the judges praising the botanical infused water beverage and the presentation from Founder Kristal Baker.  
Next up came the Speciality & Fine Food Fair Awards, where Blackthorn Salt secured Sustainability Pioneer of the Year, Foie Royale won Innovative Product of the Year, Laura's Larder won Small Independent Retailer of the Year, Cobbs Farm Shop won Large Independent Retailer of the Year, Likkle More Chocolate won International Product of the Year and the Westmoreland Family was awarded Outstanding Industry Champion, celebrating their unique position as operators of the first and still the only family-run motorway service station, serving locally sourced and home-cooked food. 
Tom Newey, Chief Executive of Cobbs Farm Shop commented: "I'm so pleased to have won this, especially given the other businesses nominated, and it's fantastic to be celebrating independent retail and coming together as a community at what continues to be a challenging time for the sector."  
Laura Roberts, Owner of Laura's Larder, added: "I'm thoroughly surprised to have won this award given the calibre of my fellow nominees and really over the moon. It reflects the fantastic work from the whole team and it means a lot as the new kid on the block, having launched in Feb 2020 and all the challenges that have come with that." 
Join us tomorrow for Day Two of the Fair, which will see sessions including a keynote interview with André Lewis, Head of Food at Harrods, on the Food for Thought Stage, an exclusive session with the newly revealed Great Taste Supreme Champion, fresh from the Gold Forks award ceremony, at the Taste the Trends Kitchen and an examination of the rise of the Bloody Mary kicking off the Inspiration Bar sessions from Mixology School.