31 Aug 2022
Award-winning alcoholic-free spirit brand prepares for UK launch at Speciality & Fine Food Fair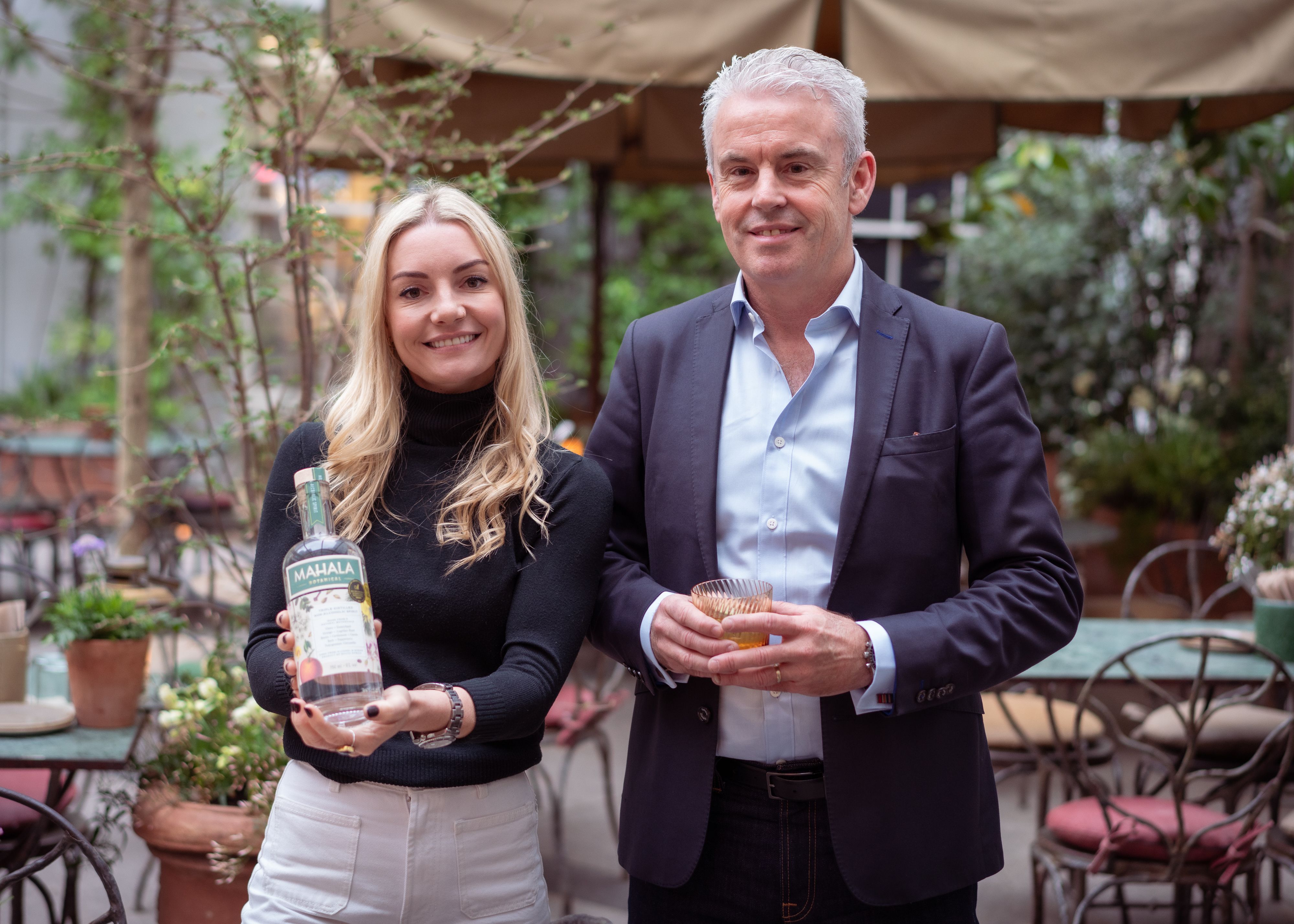 Mahala Botanical (Stand 3018), an award-winning alcohol-free spirit created in South Africa, has announced its UK launch, bringing a new and exciting premium drinks option to the No-and-Low sector for those who are seeking a healthy, alcohol-free option that doesn't compromise on taste or quality.
Awarded the prestigious Trophy for Best No/Low Alcohol Spirits at the 2020 Michelangelo International Awards, Mahala – meaning "free" in Zulu – is also free from sugar, gluten, colourants and artificial flavourings. Created and co-founded by respected Master Distiller Danielle Schoeman using a unique triple-distillation process in her custom-built vacuum stills, Mahala is made using nine hand-sourced botanicals, many of which are indigenous to South Africa and some of which are foraged from Danielle's own farmland.
Danielle said: "Mahala was born out of a desire to create a premium, healthy and distinctive alcohol-free spirit in a booming category that offers little choice for consumers looking for quality sugar-free and alcohol-free alternatives." Teaming up with former Managing Director of Pernod Ricard South Africa, Paul Scanlon, the pair began to develop Mahala during the global pandemic and with the vision of creating an outstanding spirit to be enjoyed mindfully. Unique within the category, the entire production process for Mahala, from the creation of the base spirit, to the packaging and labelling, takes place at Danielle's Doña Distillery in Cape Town, South Africa i.e. 'Farm to Glass'. The Distillery employs previously disadvantaged employees and supports the Sparrow Society through its purchase of marketing materials ethically crafted by local South African female sewing cooperatives.
Paul commented: "The No-and-Low sector has enjoyed exponential growth, fuelled by an increase in more moderate, healthy drinking habits amongst consumers. Not only does Mahala provide an exceptional quality and depth of taste, but we also own the complete 'farm to glass' process, affording us an incredible opportunity to ensure incomparable quality at every step of the process."
Intended to be mixed with a premium tonic, soda water or ginger beer/ale, on opening a bottle of Mahala, the fragrant clove and cardamom become apparent, with subtle floral notes of the Buchu coming through from the indigenous fynbos of South Africa. On the palate, Mahala first tastes of delicate spices such as clove and pepper, with hints of Buchu, followed by subtle citrus notes from the orange and pelargonium citronella, and a herbaceous and citrus finish.
Mahala is currently available to purchase online at mahalabotanical.com and through a number of carefully-selected on-trade and retail partners, including Master of Malt, Not on The High Street, Threshers, WiseBarTender etc. It also has a presence at a number of tasting events and trade shows including Low2No Bev Show, Pub in the Park, Foodies Festivals and CarFest.