5 Ways Small Food Businesses Can Cut Food Waste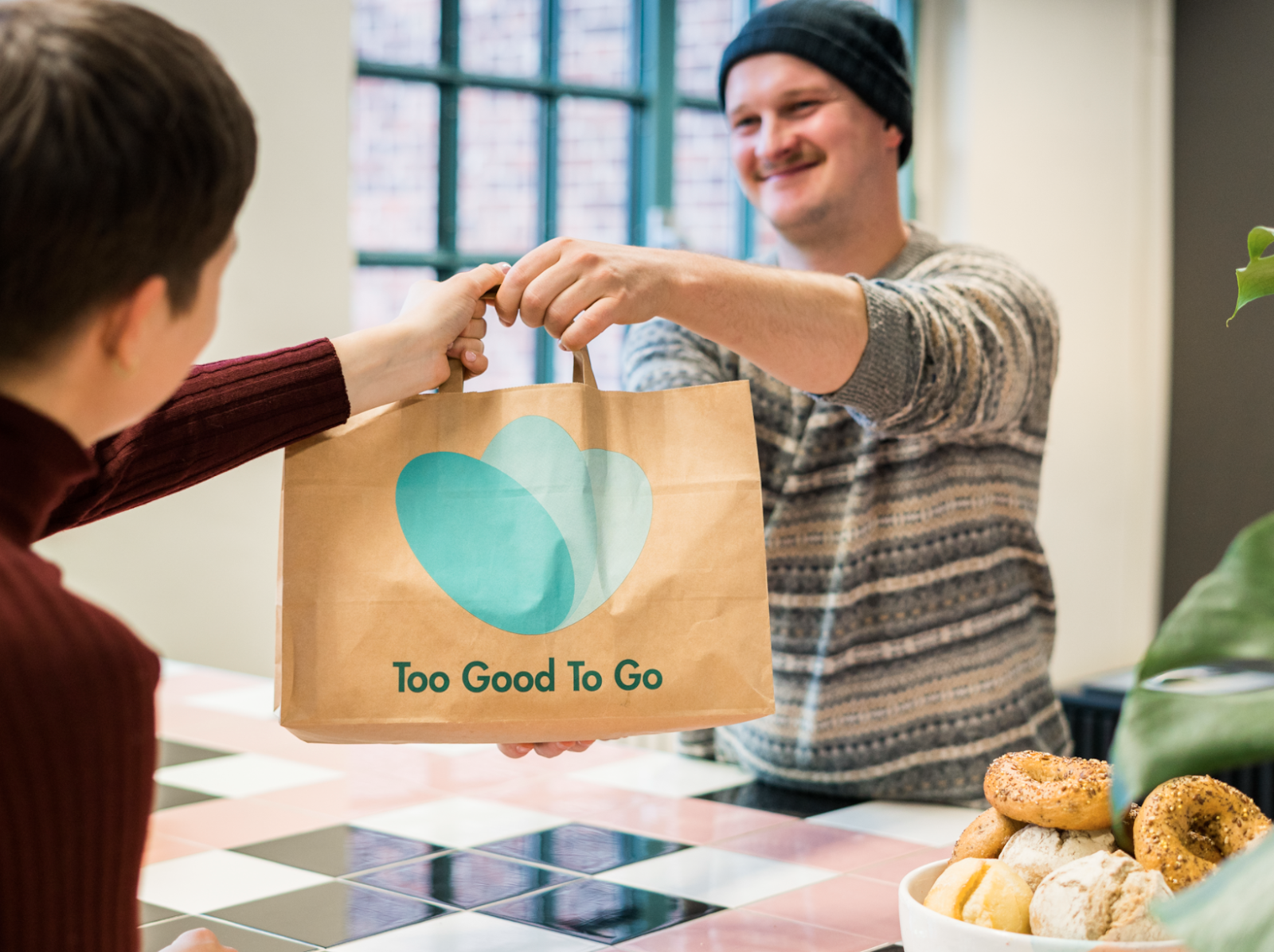 Food waste pioneers, Too Good to Go share their top 5 tips for tackling food waste as a small food business, so if you are ready to implement small changes that could have a big impact on your business then read on...
Food waste: it's one of society's most senseless problems - and if you're running a small restaurant, cafe or food store, it can also be costly.
Finding effective ways of tackling your business' food waste can be game-changing. And the benefits can extend far further than a healthier bottom line. An effective food waste prevention plan can attract new customers, engage staff, and prove that your business takes environmental issues seriously.
1. Track your waste
To solve a problem, we first need to know how it occurs. The best way of beginning to tackle food waste is to track it consistently for a set period. Which ingredients are going to waste? Which menu items get left on plates most often? Which aren't selling at all?
Tracking food waste accurately can be time-consuming, but it's the only way of discovering where the biggest problems are occurring.
Check out guariansofgrub.com for some excellent resources (such as tracking sheets and calculators) for kicking off these processes.
Key things to watch out for:
Portions that are too big, and are consistently under-eaten by diners
Menu items that are under-ordered, and often left unsold
Specialty ingredients that only feature in a singular dish, and tend to expire before they're fully used
Ingredients that are only partially used (for example, if you use broccoli florets but bin the stalk)
2. Build an efficient menu
Once you know where your waste is coming from, it makes it easier to analyse your menu, and tweak the dishes that are creating the most waste.
Consider swapping niche, one-use ingredients for alternatives that can be used in multiple dishes. Shrink portions that never seem to be finished by diners, and look for ways that unused scraps can be incorporated into existing menu items.
3. Keep your kitchen organised
Simple organisational changes - and a consistent first-in-first-out policy - can make your kitchen run more efficiently. Box ingredients into date-labelled containers so it's easy for staff to prioritise the use of older food, and bring this inventory to the front of shelves so it doesn't get forgotten.
Equally, ensuring food is always stored at appropriate temperatures will help it to stay fresh for longer - be sure your fridge is no warmer than 4C, and that fresh produce is kept away from meat products to avoid contamination.
4. Redistribute unsold food
Demand and footfall can be notoriously hard to predict. Anyone in the food business knows that the most trivial factors - from bad traffic to unexpected rain - can throw your forecast out, and lead to food going unsold.
But that doesn't mean your food has to go uneaten - especially not if you can find a way to distribute it effectively. Surplus food apps - like Too Good To Go - can connect your businesses to local consumers on a consistent and efficient basis, giving you the ability to make sure your food gets enjoyed, not wasted.
5. Train (and incentivise) staff
It's important that they feel incentivised to stick to processes.
Talk to your staff about food waste, and find out what factors of the food waste issue motivate them to address it the most. Is it for social reasons? Environmental? Is it simply because it's a waste of their time to produce food that's ultimately not eaten? Identify the key motivators, and use these to create a sense of purpose while you're establishing new processes.
Give team members ownership by working with them to brainstorm effective food waste solutions. Allocate responsibility to members of staff who are most passionate about the cause.
Finally, be sure there is a clear incentive to tackling food waste effectively. Think up ways you can reward staff for their hard work, thereby adding an extra level of motivation.