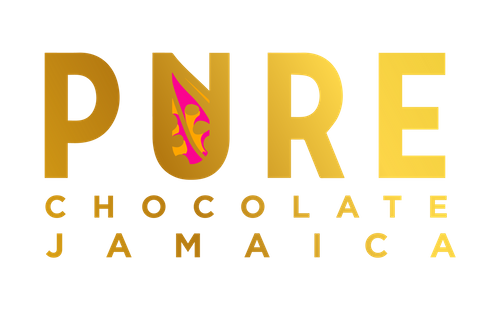 Pure Chocolate Jamaica
Stand: 1340
| Convenience store
| Independent retailer, delicatessen & farm shop
| Supermarket & multiple retailer
| Other retailer
| Online retailer
| Hospitality
| Manufacturer
| Packaging & Processing
| Other Food & Drink
| Local Tourism
| Vegetarian
| Sugar Confectionery
| Gift Food
| Long-life
| Artisan / Speciality / Fine
| Manufacturing
| Inclusion
| New Product Development
| Independent Retailer / Delicatessen / Farm Shop
| Co-Packer / Food & Drink Processing
| Customer Experience
| Diversity
| New Business Model
| Design
| Private / White Labelling
| Food & Drink (Goods)
| Community
| Plant Based
| Food & Drink (Foodservice)
| Caribbean
| Chocolate
| Jamaican
| CBD
| Innovation
| Sustainable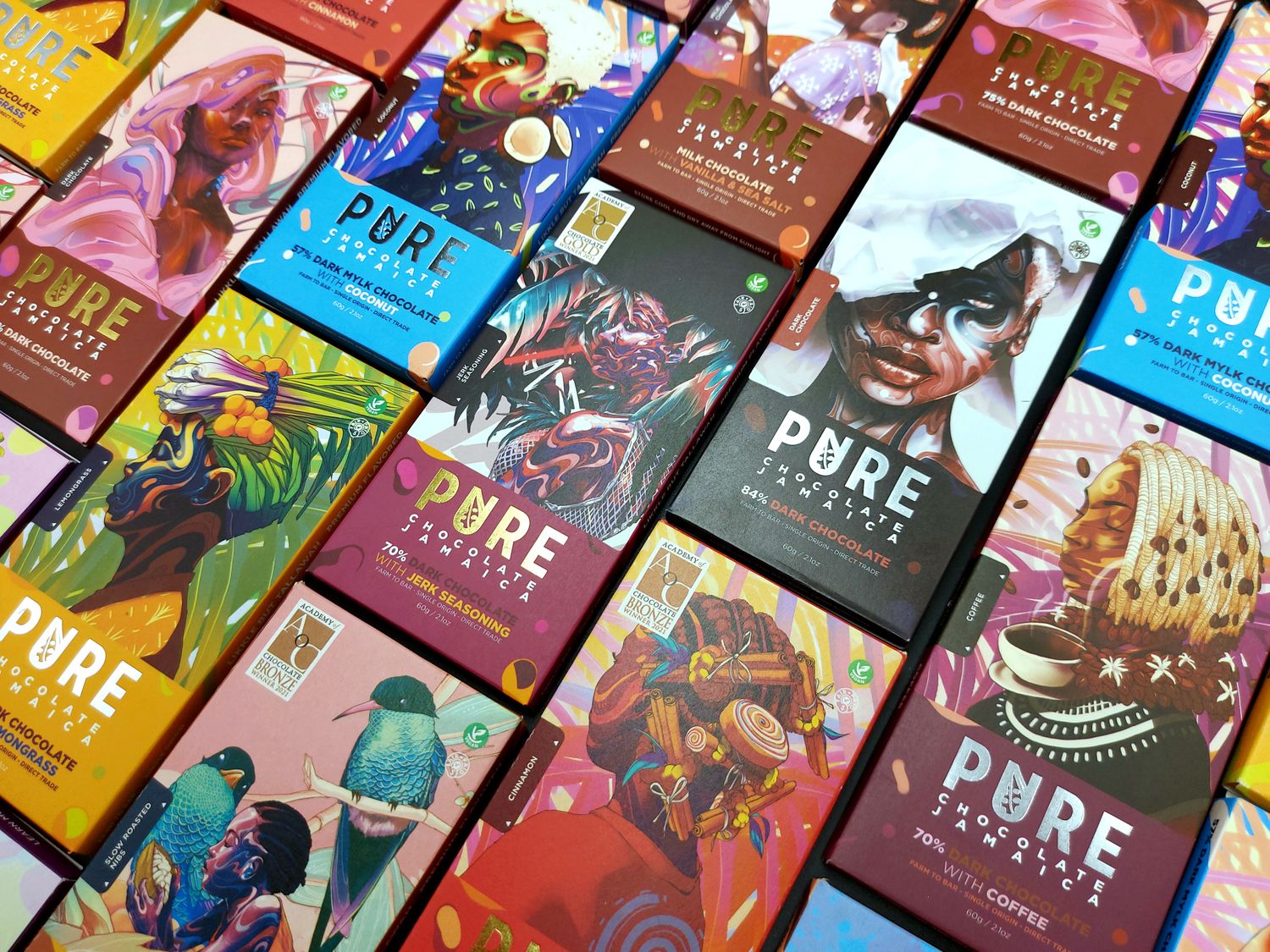 ---
The PURE way of making chocolate is simple and honest; we purchase cocoa beans from local farmers and create 100% Jamaican hand-made chocolate. Direct trade is a core value we hold close to our heart. By paying our farmers above market price for their crop they can take better care of their farm and we get the best beans possible.
At PURE we ferment, dry and roast our cocoa beans the old-fashioned way to safeguard our high standards and by doing so create employment opportunities for Jamaica's inner-city communities.
PURE chocolate products provide a canvas for young professional Jamaican artists to promote their art to the world. We help by promoting their work to our fans and hope they will become theirs too.
With every decision we take we keep one thing in mind; is what we do honest, sustainable and PURE?
Address
Island Village, Shop #24, Main Street
Ocho Rios
Jamaica
Contact exhibitor or request product samples