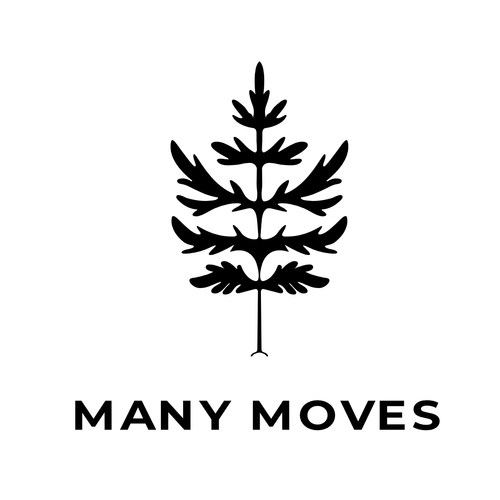 Many Moves
Stand: 1220
| Retail
| Wholesale / Distribution
| Hospitality
| Foodservice
| Importer
| Fizzy Drinks
| Organic
| Mixology
| Vegetarian
| Design
| Food & Drink (Goods)
| Plant Based
| Manufacturing
| Sustainability
| Feel good
| Gin
| Other Supplier
| Wine, Beer & Spirit Retailer
| No / Lo Alcohol
| Innovation
| Free-from
| Mixers & Adult Soft Drinks
| Fermented
| Vodka
| Vegan
| Liquers

Friday night moves or strategic moves, or whatever else you are moving.. Every move should be accompanied by a glass to celebrate. Every glass shall be full of taste, full of story and ORGANIC. We've got you covered, there are many moves we can help you with.
SPIRIT MOVES - A collection of ORGANIC spirits that can be sipped neat or mixed with FUNKY MOVES or your preferred mixer. The range consists of: VODKA with Spruce Buds, GIN with Sweet Flag, ABSINTHE with Hops, PASTIS with Elderflower, Traditional KUMMEL and AMARO with Chokeberry.
MIXED MOVES - a shortlist of ORGANIC ready-to-drink cocktails made by combining our SPIRIT MOVES with the funkiest of FUNKY MOVES. The range consists of: WORMWOOD GIN & TONIC, LONG NEGRONI, NORDIC MULE and LA FÉE ROSE.
FUNKY MOVES
Loaded with flavour ORGANIC soft drinks that would make any kid happy and fancy mixologists even more happy. The range consists of: SPRUCE NEEDLE COLA, WORMWOOD TONIC WATER, YERBA MATE & GUELDERROSRE, ELDERFLOWER & GREEN TEA, JAPANESE QUINCE & SWEET FLAG, CARRAWAY GINGER ALE.
Address
Liela skolas 6
Cesis
Cesu novads
LV-4101
Latvia
Contact exhibitor or request product samples