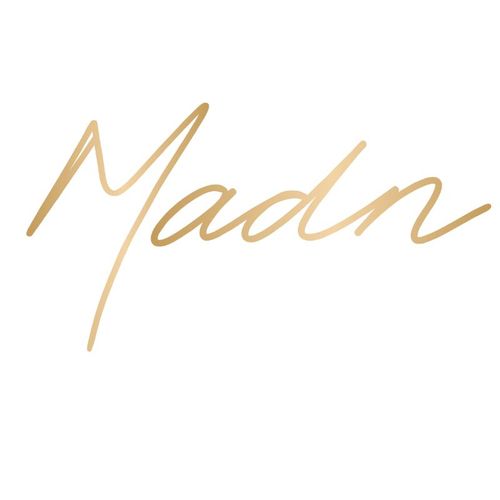 Madn
Stand: 1530
| Convenience store
| Independent retailer, delicatessen & farm shop
| Supermarket & multiple retailer
| Other retailer
| Online retailer
| Other wholesale & distribution
| Buying groups & consortia
| Hospitality
| Foodservice
| Manufacturer
| Business Services / Supplier
| Packaging & Processing
| Other Food & Drink
| Other Foodservice
| D2C - Direct-to-Consumer
| Mixology
| Recyclable
| Long-life
| Hot Drinks
| Artisan / Speciality / Fine
| Manufacturing
| Trends
| Online Retailer
| Feel good
| New Product Development
| Independent Retailer / Delicatessen / Farm Shop
| Hotel / Accommodation
| Christmas
| Organic
| Drinks
| Ready-made Packaging
| Private / White Labelling
| Food & Drink (Goods)
| Food & Drink (Foodservice)
| Tasting
| Other Wholesale / Distribution
| Other Services
| Other Packaging & Processing
| Celebration
| Sustainable
Madn creates functional artisanal infusions, teas, chai & Ayurvedic blends.
All our blends are created fresh by hand in our atelier in Brussels only when an order comes in which helps with minimal waste, and maximum taste. Each blend carries unique meanings and purpose, and our chai recipes have been passed down through generations, originating from my mother's family in India.
We offer our teas in both loose leaf and tea bag, catering to your preference and convenience. Additionally, we have recently expanded our product range to include a variety of refreshing iced tea mixes and convenient RTS (ready to serve) options for chai, ice teas, and golden milk.
We can even go as far as creating your own personlized blend, always focusing on your, and your clients needs.
Address
Madn
Rue de la Brasserie 16
Ixelles
BELGIUM
1050
Belgium
Contact exhibitor or request product samples