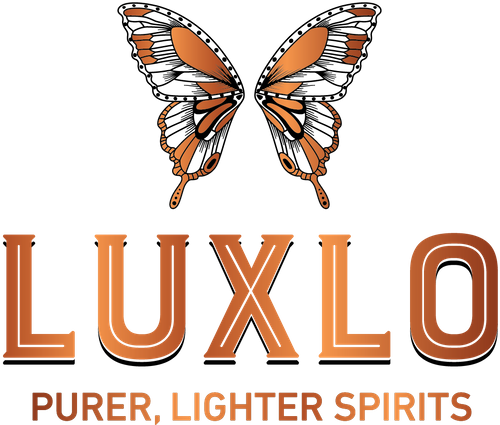 LUXLO Spirits
Stand: 1135
| Convenience store
| Forecourt retailer
| Garden centre
| Independent retailer, delicatessen & farm shop
| Supermarket & multiple retailer
| Wine, beer & spirit retailer
| Other retailer
| Online retailer
| Wholesale
| Distribution
| Buying groups & consortia
| Hospitality
| Importer
| Exporter
| Mixology
| Occasions
| The Drinks Cabinet
| Gift Food
| Artisan / Speciality / Fine
| Ambient
| Trends
| New Product Development
| Vegan
| Sugar-free
| Carbon Emissions
| Food & Drink (Goods)
| Plant Based
| Pricing
| Gin
| No / Lo Alcohol
| Innovation
| Free-from
| Rum
| Sustainable
| Networking

Purer, Lighter Spirits. No Compromise!
With over 27m UK consumers looking to cut back on their alcohol consumption, LUXLO is an award-winning range of contemporary light spirits aimed at mindful drinkers.
At 20% abv and only ½ UK alcohol unit per serve, LUXLO is lighter in alcohol but full of the flavour consumers expect in a premium spirit.
Packed with natural botanicals it's 100% sugar-free, meaning each serve is just 28 calories, half that or less than regular spirits!
Vibrantly vegan, gluten and carb-free, LUXLO is diabetic and keto-friendly and contains no artificial colours, flavours or sweeteners,
With gin and rum-based options and a choice of bottles sizes and gift packs, helping consumers make better choices has never been easier.
Address
LUXLO House
80 Barmby Road
Pocklington
Pocklington
York
YO42 2DW
United Kingdom
Contact exhibitor or request product samples