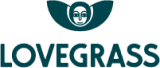 Lovegrass Ethiopia
Stand: 2715
| Retail
| Convenience store
| Forecourt retailer
| Garden centre
| Independent retailer, delicatessen & farm shop
| Instore catering
| Supermarket & multiple retailer
| Other retailer
| Online retailer
| Wholesale / Distribution
| Wholesale
| Other wholesale & distribution
| Distribution
| Hospitality
| Importer
| Other Food & Drink
| Vegetarian
| Diversity
| Dry / Canned / Bottled Goods
| Food & Drink (Goods)
| Community
| Plant Based
| Artisan / Speciality / Fine
| Manufacturing
| Ambient
| Sustainability
| Importer
| Gut health
| African
| Sweet Goods
| Inclusion
| Crisps
| Innovation
| Wholesale
| Free-from
| Pasta / Rice / Grains
| Sustainable
| Vegan
Lovegrass Ethiopia manufactures and distributes award-winning gluten free products made with Ethiopia's ancient grains, most notably teff.
Our retail-friendly range of products not only offer the nutritional benefits of teff, but are also easy to incorporate into everyday diet.
All of our products are made from simple, clean ingredients. We don't use or add anything that we wouldn't eat ourselves!
Lovegrass Ethiopia has an exciting journey mapped out with more products ready to hit the shelves in revolutionizing not just the health-food market, but food and nourishment in general!
Address
Legion House
75 Lower Road
Kenley
Surrey
cr8 5nh
United Kingdom
Contact exhibitor or request product samples