Lamiri Harissa
Stand: 2720
| Convenience store
| Independent retailer, delicatessen & farm shop
| Supermarket & multiple retailer
| Online retailer
| Other wholesale & distribution
| Foodservice
| Vegetarian
| Recyclable
| Long-life
| Kosher
| Table Sauces
| Convenience Store
| Online Retailer
| African
| Fresh herbs & spices
| Cooking Sauces
| New Product Development
| Independent Retailer / Delicatessen / Farm Shop
| Vegan
| Organic
| Start-Up Village
| Food & Drink (Goods)
| Community
| Other Retailer
| Tasting
| Fresh produce
| Supermarket / Multiple Retailer
| No / Lo Alcohol
| Cooking
| Free-from
| Fresh Produce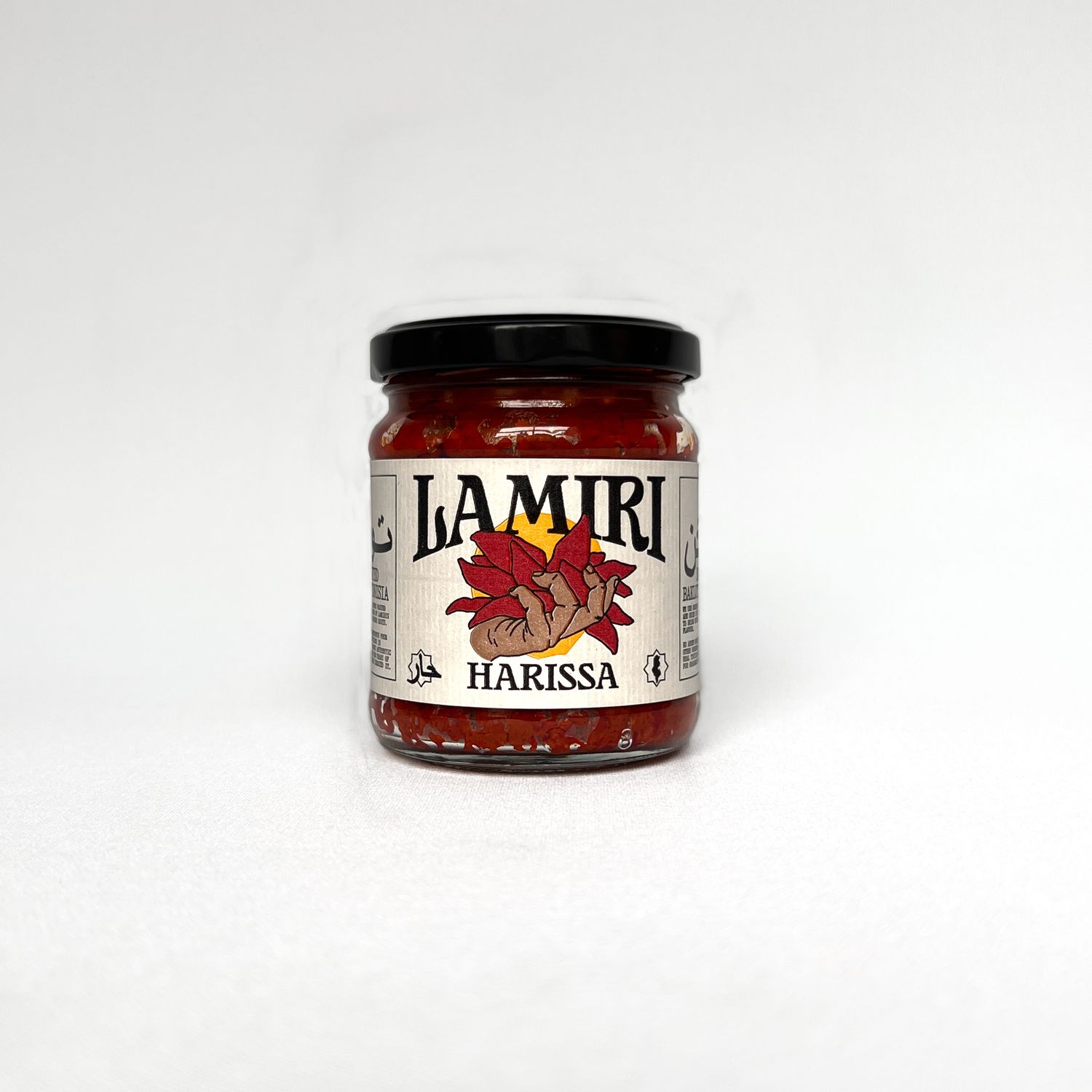 Launched in Jan 2021 - Lamiri Harissa is a family run business with our roots in the heart of Tunisia. We are on a mission to bring people together and celebrate our country's rich cuisine and culture.
Our harissa is imported straight from La Marsa, Tunis. Made with only the best baklouti chillies that are dried in traditional log ovens to bring you that rich smokey flavour.
Harissa recipes vary from neighbourhood to neighbourhood, as well as by country and ethnicity, but it all started in Tunisia. Every family makes their own Harissa, small batch and just the way they like it. It's a tradition that brings the family together and ties you back to your regional roots.
With Berber origins our family recipe is no different and has been passed down through generations of Lamiri's. We source all of our ingredients from local farms and suppliers and only use traditional methods when making each batch in order to create the most authentic Tunisian Harissa which embodies the years of history and culture that created it.
Drawing on heritage and identity we want to hero Tunisias 'national condiment' Harissa.
Address
88
Beechcroft road
London
England
SW17 7DA
United Kingdom
Contact exhibitor or request product samples