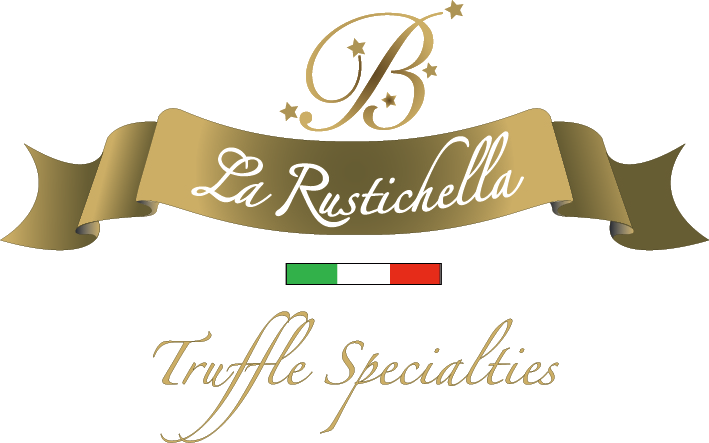 LA RUSTICHELLA TRUFFLES
Stand: 2130
| Artisan / Speciality / Fine
| Gift Food
| Halal
| Kosher
| No / Lo Alcohol
| Plant Based
| Private / White Labelling
| Vegan
| Vegetarian
| Italian
| Cheese
| Table Sauces
| Oils / Fats
| Crisps
| Cooking Sauces
| Exporter
| Dry / Canned / Bottled Goods
| Food & Drink (Goods)
La Rustichella was born in 1986 on the intuition of Sergio Brugnoli, president of the company and native of a symbolic place for the production and collection of the precious black truffle from central Italy: Norcia (Umbria).
With its managerial policy characterized by creativity, professionalism, and constant search for quality, has allowed the company to reach more and more motivated and important goals, to become leaders in the sector and proudly present on international markets.
The work we do has its roots in the ancient traditions of our country and our family, the Brugnoli family, although it is challenging to follow those ancient teachings with honesty, passion and professionalism in respect of what Mother Nature gives us, we strive daily to live in symbiosis with it, in a careful and scrupulous way.
The intuition of the president, Sergio Brugnoli, has made the company embrace different cultures and customs. A company with a young spirit and always ready for new adventures, ready at any time to leave Italy to make known its most precious fruit: the truffle, to new markets.
Another fundamental goal that the company has always set itself was not to neglect the craftsmanship of the product. Over the years, the company has grown considerably, production times have been optimized but, once again, attention has been paid to the product preserving its craftsmanship and not making it become a common industrial product.
Today the company boasts the best certifications worldwide: BRC, IFS, ISO 22000.
Address
La Rustichella Factory
Via M. Iaconelli 6
San Cesareo
00030
Italy
Contact exhibitor or request product samples