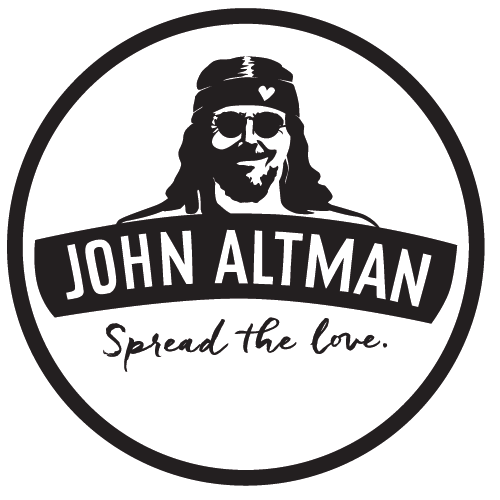 John Altman
Stand: 2140
| B Corp
| Organic
| Plant Based
| Vegan
| Retail
| Other Foodservice
| Contract Caterer - Corporate / Events
| Wholesale / Distribution
| Food & Drink (Foodservice)
| Other Retailer
| Nuts
| Sustainability
| Supermarket / Multiple Retailer
| Online Retailer
| Crisps
| New Product Development
| Wine, Beer & Spirit Retailer
| Innovation
| Independent Retailer / Delicatessen / Farm Shop
| Public Sector Catering – Education, Healthcare, Law Enforcement, Armed Forces
| Vending

SUSTAINABLE SNACKING
John Altman wants to make our world a little more fun and beautiful. There are too many snacks with unnecessary additives and unhealthy ingredients. John Altman's popcorn, sweet potato chips and nuts are 100% natural, artisan made and without unnecessary additives or e-numbers.
Founders John Altman
On the supermarket shelf, John saw many snacks with unnecessary additives and unhealthy ingredients. With surprising and varied products that are better, tastier and more responsible, he wanted to make a difference on the savory product shelves. Starting in 2015, we are building great snacks. We are doing that by bringing healthy snacks to the market that are good for you and your environment.
John Altman is B Corp certified
Sustainable snack brand John Altman has received B Corp certification after successfully completing the B Corp assessment. With this certification, John Altman joins a global community of companies
NEW! Introducing 2 exclusive new products Crunchy Corn & Beans
John Altman presents 2 exclusive new products at the fair. Come and savor our latest additions, both featuring crunchy corn combined with beans and peas. Immerse yourself in the irresistible symphony of flavors that will tantalize your taste buds like never before.
Address
The Telecon Building
Koelmalaan 350
zone 1.05
Alkmaar
The Netherlands
1812 PS
Netherlands
Contact exhibitor or request product samples