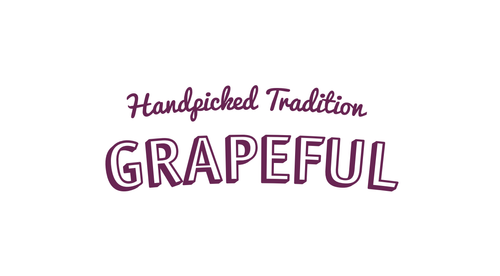 Grapeful
Stand: 1846
| Convenience store
| Supermarket & multiple retailer
| Vending
| Cash & carry
| Distribution
| Importer
| Snacking
| Lebanese
| Baked Confectionery
| Sugar-free
| Food & Drink (Goods)
| Plant Based
| Sweeteners
| Manufacturing
| Food & Drink (Foodservice)
| Nuts
| Trends
| On the go
| Sweet Goods
| Middle Eastern
| No / Lo Alcohol
| Bakery
| Jams / Honey / Spreads
| Innovation
| Pitching
| Free-from
| Sustainable
| Vegan

Grapeful is founded on a family secret passed down through generations.
Our secret? Nature..that simple, that wholesome and that good for you.
For close to a century we have been handpicking the freshest locally grown grapes to make grape molasses, "dibbis". This very traditional single-ingredient molasses is made by pressing grapes and gently cooking them to velvety perfection, capturing the flavor, minerals and anti-oxidants grapes are known to provide. Four generations of the Kadamani family, founders of Grapeful, have produced grape "dibbis", now a staple in many households. We are proud to combine this precious ingredient with more of the wholesome, honest all-natural ingredients native to the Mediterranean region, Chickpeas, Tahini, Carob, Cardamom, nuts, Beetroot etc.. to perfect our exclusive recipes of Energy, Protein bars, Hummus Bars and sweet spreads.
Address
KADAMANI Building
Serail street
Rashaya
Bekaa
1501
Lebanon
Contact exhibitor or request product samples