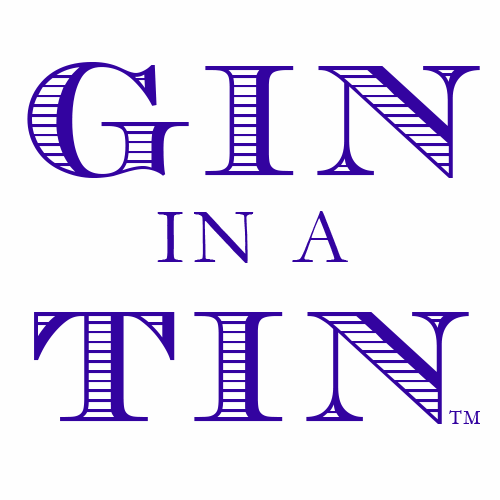 Gin In A Tin
Stand: 1038
| Ambient
| Artisan / Speciality / Fine
| Gift Food
| Minibar
| No / Lo Alcohol
| Recyclable
| Sustainable
| Vegetarian
| Manufacturer
| Business Services / Supplier
| Exporter
| The Drinks Cabinet
| Marketing
| Supermarket & multiple retailer
| Manufacturing
| Online Retailer
| Spirits & Liquers
| New Product Development
| Wine, Beer & Spirit Retailer
| Importer
| Foodservice
| Other retailer
| Drinks
| Independent retailer, delicatessen & farm shop
| Online retailer
| Hospitality
| Packaging & Processing
| Quick Service / Fast Food / Cafe / Snack Bar / Coffee Shop / Food Hall / Street Food
| Food & Drink (Goods)
| Wine, beer & spirit retailer
| Other
| Tasting
| Garden centre
| Gin
| Exporter
| Innovation
| Convenience store
| Networking

Set in the quintessentially British countryside of the Cotswolds, Gin In A Tin started as the brainwave of the locally-known gin connoisseur, Martin Agius and his artistic daughter, Charlotte.
Gin In A Tin is renowned not only for quality gins, but for innovative and quirky designs. Each gin is presented in a colourful tin, styled on the appearance of a book, inviting consumers to gather the complete collection of the United Colours of Juniper, on their bookshelves / gin bars at home. With a current 'library' of 20 different batch-distilled gins, all premium London dry gins (40% ABV) and each with its unique mix of botanicals derived from changing seasonal influences, all our gins have a distinctive taste and make a bold statement, whilst remaining 100% natural.
These exciting and original gins are available in two sizes: 50cl and 35ml and are all letterbox friendly. Gift packs of four, ten and twelve are available in the 35ml tins and illustrated tins are also at hand. We currently have animals, sporting themes, Christmas related tins and even a nod to being British.
Gin In A Tin uses tins which are sustainable, recyclable, and light in weight.