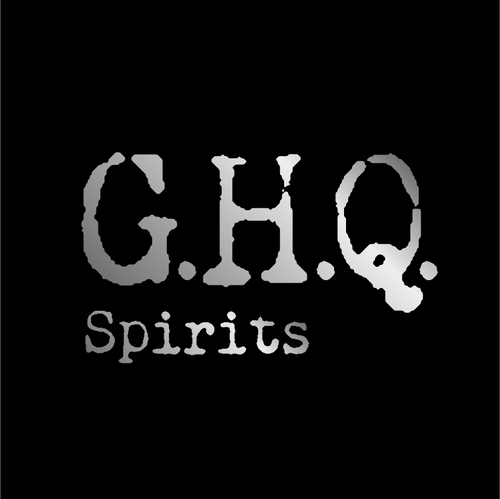 G.H.Q. Spirits
Stand: 2728
| Independent retailer, delicatessen & farm shop
| Wine, beer & spirit retailer
| Other wholesale & distribution
| Distribution
| Importer
| Exporter
| Customer Experience
| Vegetarian
| Demonstration
| Recyclable
| Start-Up Village
| Design
| Private / White Labelling
| Food & Drink (Goods)
| Tasting
| Gin
| New Product Development
| Rum
| Sustainable
| Vodka
| Vegan

G.H.Q. Spirits
None of this is normal. Now we live for the day.
We may never meet again. So let's drink to us…
CLASSIFIED
It's all hush hush at the Ministry of Drinks. Lena Lowe worked for General Head Quarters during WWII as a dispatch rider in Scotland, transporting top secret documents between military bases, inspiring several of her children and grand children into the military service.
A mysterious stranger, a remote Highland glen, a clandestine meeting, a passionate embrace, a coded look, a promise made – these intriguing ingredients reveal the spirit of G.H.Q. – a new name synonymous with an older, more daring, more romantic time.
G.H.Q. presents a new range of premium spirits distilled from a timeless blend of true grit and feminine intrigue. Handcrafted at an undisclosed location deep in the Scottish Highlands by agents working to our secret recipes, G.H.Q. Gin and G.H.Q. Vodka are a heart-felt salute to everything that we hold dear: romance, honour, loyalty, discretion and courage.
The top brass behind this daring mission XXXXXX and XXXXXX have recruited the very best in the field to put the 'spirit' back into team spirit. Working quietly away behind closed doors, deep in the corridors of power, they have dreamt up a failsafe strategy for victory – and a plan for the party on GV Day too.
Address
Scotsbank
Strathdon
Strathdon
Aberdeenshire
AB36 8UR
United Kingdom
Contact exhibitor or request product samples