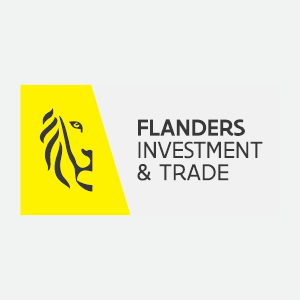 Flanders Investment & Trade
Stand: 1430, 1440
| Other Services
| Manufacturing
| Brexit
| Other Services
| Pitching
| Networking
Flanders Investment & Trade agency promotes sustainable international business, in the interest of both Flanders-based companies and overseas enterprises.
Whatever sector you are involved in, Flanders Investment & Trade will help you establish contact with the Flemish companies you are looking for.
This includes not only products or services you may be sourcing, but also various types of business relationships, from joint ventures to technology transfers.
At another level Flanders Investment & Trade enhances Flanders' position as the gateway to Europe for inward investors. The Agency identifies, informs, advises and supports overseas enterprises by establishing production and research facilities, contact centers, headquarters, logistics operations and the like in Flanders, the northern region of Belgium.
This broad focus on international entrepreneurship, involving outward trade as well as inward investments, requires not only a thorough knowledge of Flemish economy, but also an extensive network outside of Flanders. We have just that for you. Do visit our website and discover our worldwide network.
Address
Flanders Investment & Trade
Koning Albert II-laan 37
Brussels
Belgium
1030
Belgium
Contact exhibitor or request product samples