Firetree Chocolate
Stand: 1902
| Retail
| Wholesale / Distribution
| Exporter
| Hospitality
| Foodservice
| Other Hot Drinks
| Gift Food
| Plant Based
| Halal
| Non-dairy Alternatives
| Dry / Canned / Bottled Goods
| Food & Drink (Goods)
| Kosher
| Artisan / Speciality / Fine
| Vegan
| Chocolate
| Online Retailer
| Celebration
| Christmas
| Easter
| Sustainable
| Food to Go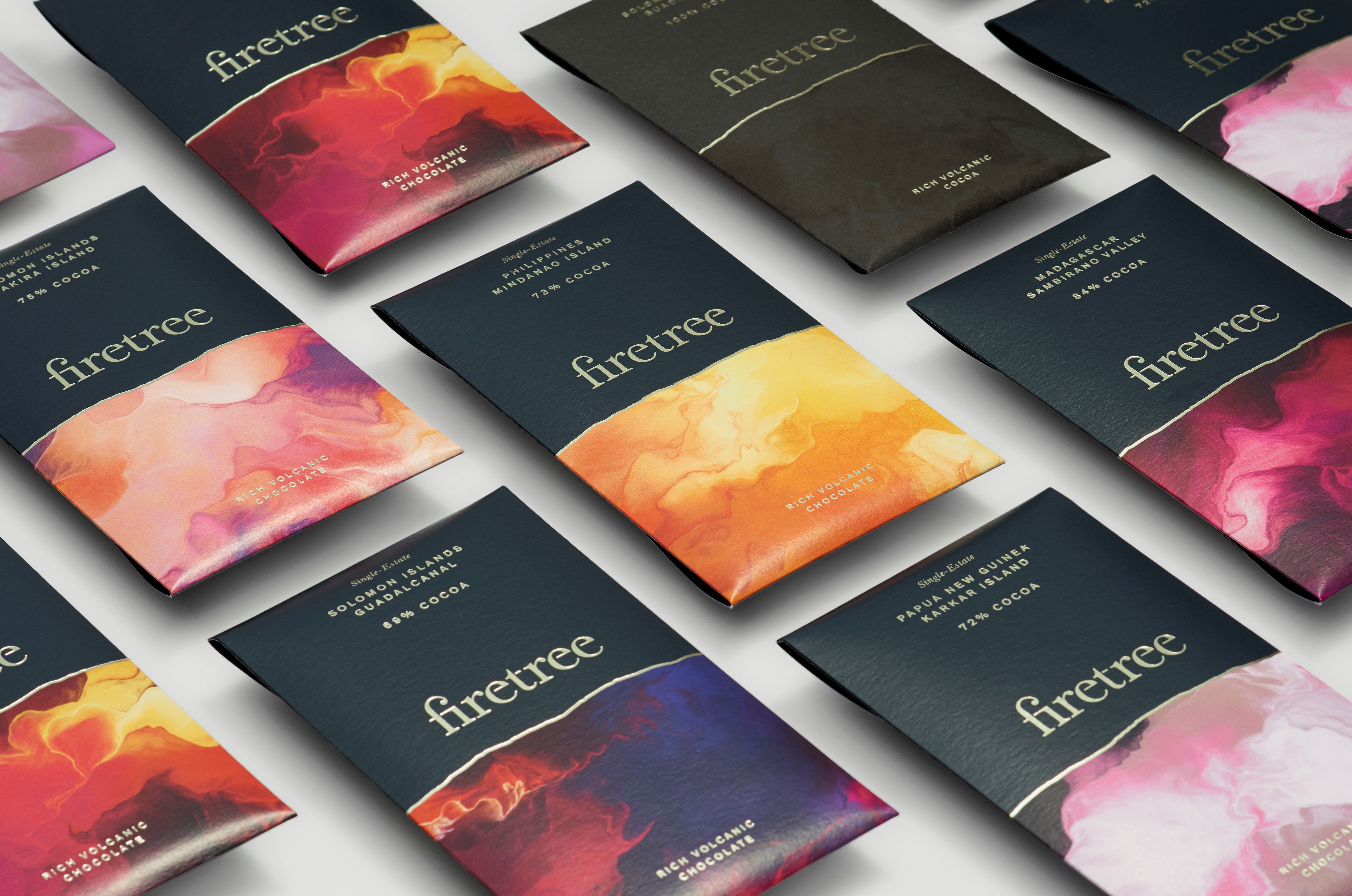 Firetree Limited is a multiple award-winning producer of luxurious, rich chocolate crafted using rare cocoa beans from remote volcanic island estates in the South Pacific and Oceania.
The long finish, lingering taste, distinct depth and taste complexity of our chocolate is due to the uniquely nutrient rich, porous volcanic soils on which our 'Firetrees' or cocoa trees grow.
Our island award winning estate farmers use sustainable farming practices to ensure we receive the best quality beans. We work closely with them and support them by paying a substantial premium on the market price.
Our beans are carefully controlled 'box-fermented' and solar-dried on site.
They are shipped to our UK dairy-free and nut-free plant where our master Chocolate Maker 'whole-bean' roasts them and slowly conches the chocolate to bend the complex natural flavours into a unique, great tasting, silky smooth, rich dark chocolate.
Firetree Chocolate is 100% vegan, kosher and halal.
Address
Firetree Chocolate Ltd.
3 Holkham Road, Overton Park
Orton Southgate
Peterborough
Cambridgeshire
PE2 6TE
United Kingdom
Contact exhibitor or request product samples
Videos
Discover just why Firetree makes the best chocolate in the world, using some of the rarest cocoa beans in the world. Time to explore... www.firetreechocolate.com

Discover the primordial origins of Firetree Chocolate's unique taste. The remote islands of the southern Pacific and Oceania are part of what is known as 'The Ring of Fire': a circle of 452 volcanoes ...

Firetree Chocolate's home in the United Kingdom is a mix of craftsmanship, ingredients, flavours, tastes, experiences and volcanic provenance. We like to think of it as our Melting Pot, our process of ...