Fine Cheesemakers of Scotland
Stand: 2120a
| Forecourt retailer
| Garden centre
| Independent retailer, delicatessen & farm shop
| Supermarket & multiple retailer
| Wholesale
| Other wholesale & distribution
| Distribution
| Buying groups & consortia
| Hospitality
| Foodservice
| Exporter
| Organic
| Cheese & Dairy
| Local Tourism
| Frozen & Chilled
| Vegetarian
| Occasions
| Food & Drink (Goods)
| Artisan / Speciality / Fine
| Food & Drink (Foodservice)
| Tasting
| Cheese
| Sustainability
| Trends
| British
| Butter & Spreads
| Menu Design
| Sustainable
| Association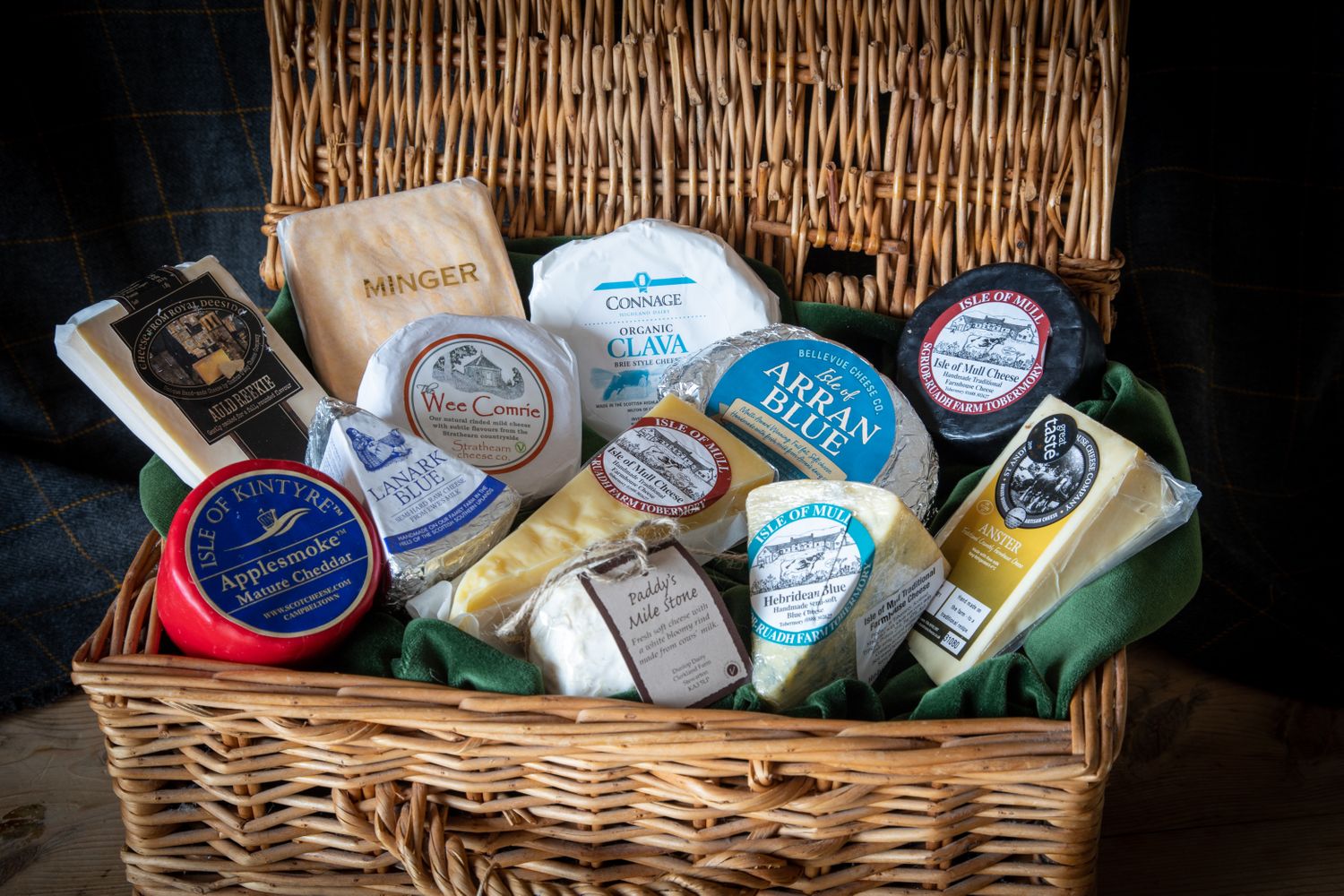 The Fine Cheesemakers of Scotland is a collaborative grouping of Scottish cheese businesses whose overall aim is to grow the market for the Scottish cheeseboard both in the UK and abroad. The Fine Cheesemakers of Scotland is the best point of contact and the ideal way to connect with and savour the best of Scottish cheeses.
We can connect you to a selection of unique Scottish cheesemakers and their brands, all made with 100% Scottish milk. Our carefully audited group of producers have the product ranges, capability, resources, and technical credentials to expand their reach and supply their unique products to the national market. Our producers can be classified in: heritage; main producers, artisan speciality producers and organic producers.
The award-winning range of cheeses we represent is made in Scotland and features Cow's, ewe's and goat's milk cheeses, Organic certified cheeses, Pasteurized and Unpasteurized cheeses, Hard, soft and Blue cheeses; Plain, smoked, flavoured cheeses. Our producers can supply products pre-packed and retail ready but also formats suitable for Food Service and Catering. Come and see us on stand 2120a !
Address
United Kingdom
Contact exhibitor or request product samples