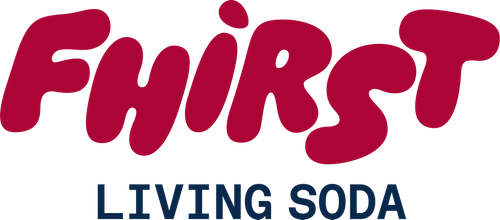 FHIRST Living Soda
Stand: 1240
| Ambient
| Free-from
| Gut health
| Sugar-free
| Long-life
| Active
| Feel good
| On the go
| Vegan
| Food & Drink (Goods)
| Drinks
| Retail
| Wholesale / Distribution
| Hospitality
| Foodservice
| Innovation
| New Product Development
| Tasting
| Trends

Say hello to FHIRST Living Soda.
The fhirst all natural, zero-sugar living soda that combines the benefits of gut-loving probiotic cultures, prebiotic fibre and zinc. A great tasting guilt-free drink that supports gut, immune & brain health. Backed by science, FHIRST has a unique, fhirst of its kind formula: each serving offers 2 billion living probiotic cultures which are micro-encapsulated for stability, plus 5 grams of dietary plant fibre with chicory inulin, helping to stimulate the growth of good gut bacteria.
With Planet FHIRST 1% of turnover is pledged to biodiversity and green infrastructure projects via a partnership with SUGi.
Products
FHIRST Living Soda Cherry Vanilla - a combination of sweet sour cherries with the smooth and creamy taste of vanilla bean – some say it tastes just like old school cherry coke but without the nasties!

FHIRST Living Soda Ginger Mandarin - a delicate kick of organic ginger combined with the sweetness of juicy mandarins for the perfect gut lovin' balance.