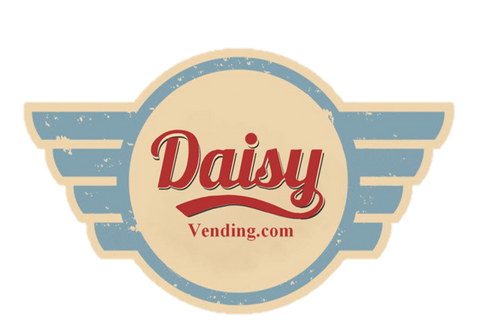 Daisy Vending
Stand: 1510
| Other
| Manufacturing
| Cheese & Dairy
| Customer Experience
| Frozen & Chilled
| New Product Development
| Other Supplier
| Milk
| Diversity
| Innovation
Daisy Vending are British manufacturers of milk and milkshake vending machines. From our workshops in the heart of Somerset, Daisy's team of experienced engineers build the most technologically advanced milk and milkshake vending machines on the market, combining industry knowledge with technical expertise to deliver bespoke machines to suit any project.
Building our own machines gives us the distinct advantage of being able to build a truly bespoke package for each business.
Since developing the first daisy vending machine in 2018 we have continued to evolve and expand our product range which now includes small countertop fridges, milk and milk shake vending as well as mobile refrigerated vending solutions. The daisy machines can be installed with milkshake syrups built in, giving your customers farm fresh milk, with a twist!
Shops and cafes can benefit from our small countertop units or undercounter dispensers, and if that isn't enough, adding one of our milkshake dispensers gives you 6+ additional flavours.
Address
58 Salmon Parade
Bridgwater
Somerset
TA6 5JT
United Kingdom
Contact exhibitor or request product samples