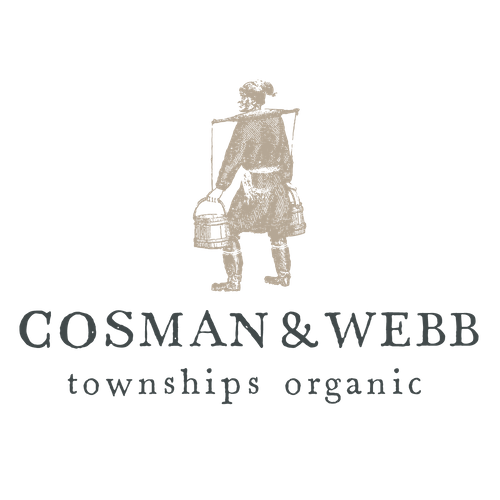 Cosman & Webb townships organic
Stand: 2632
| Community
| Customer Experience
| Design
| New Product Development
| Operational Efficiency
| Tasting
| Organic
| Vegetarian
| Recyclable
| Sugar Confectionery
| Independent retailer, delicatessen & farm shop
| Online retailer
| Gift Food
| Breakfast
| Food & Drink (Goods)
| Sweeteners
| Artisan / Speciality / Fine
| Other Wholesale / Distribution
| Easter
| Wholesale
| Jams / Honey / Spreads
| Importer
| Sustainable
| Vegan
| Christmas

From the Eastern Townships of Southern Québec
Established in 1977, the maple forest of the Cosman & Webb Farm has been producing the finest, most pure, organic maple syrup for nearly half a century. Sustainably harvested maple syrup from a traditional sugar bush transformed in to a smooth, buttery, rich syrup and sugar.

Our Commitment to Organic

Continually supporting the health of the forest while making the finest organic maple syrup on earth is both a pleasure and a privilege, and we consider it our calling. Naturally, we believe that our dedication to clean and ecologically sound practices is reflected in the exquisite taste of Cosman & Webb single forest maple syrup. We hope you enjoy it as much as we do.
Address
Cosman & Webb Townships Organic
97 ch Kirkpatrick
Bury
Québec
J0B 1J0
Canada
Contact exhibitor or request product samples