BOMBOM
Stand: 2613
| Design
| Innovation
| Local Tourism
| Manufacturing
| Trends
| Other retailer
| Other Foodservice
| Vegetarian
| Independent retailer, delicatessen & farm shop
| Distribution
| Start-Up Village
| Online retailer
| Food & Drink (Goods)
| Supermarket & multiple retailer
| Supermarket / Multiple Retailer
| Ambient
| Table Sauces
| Online Retailer
| Distribution
| Wholesale
| Independent Retailer / Delicatessen / Farm Shop
| Fermented
| Grocery
| Vegan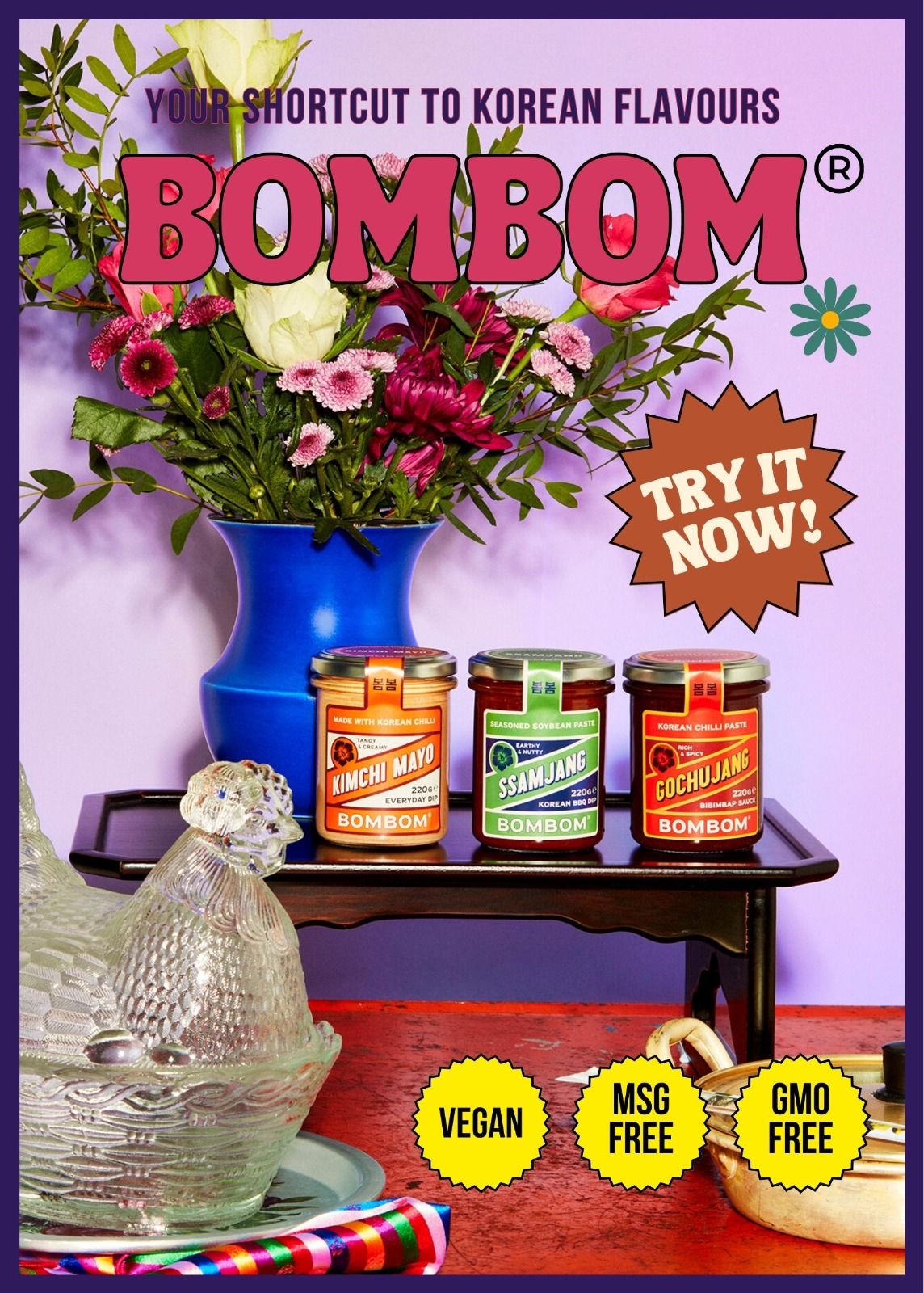 HELLO!
I'M SEJI, BOMBOM'S CREATOR AND CHEF.
It all began with my supper club in Wimbledon in 2018. Which led to exciting collaborations and pop-ups with East London restaurants. I could see that my guests liked my food and my sauces. So I've taken the flavours that people love and developed them into my own line of Korean sauces that can be enjoyed by everyone, everyday.
YOUR SHORTCUT TO KOREAN FLAVOURS
Our range of products are essentials in Korean kitchens, however we took them one step further to make it easier for you to cook at home. We want to share our love for Korean food and make it easy and accessible for everyone!
We bring to you traditional sauces with a twist that are tasty and packed with umami flavour for your everyday meal.
NATURALLY VEGAN NATURALLY HEALTHY
OUR SAUCES USE JANG 'KOREAN FERMENTED PASTE' AS THE BASE
Jang is healthy because it has enzymes that are good for our body.
Fermented foods have their own taste and aroma depending on the ingredients and cooking methods.
Address
Seji Ltd
Unit 2 (Ground floor) Shepperton House
89 Shepperton Road
London
N1 3DF
United Kingdom
Contact exhibitor or request product samples