Blueberry, Beetroot & Chilli Chutney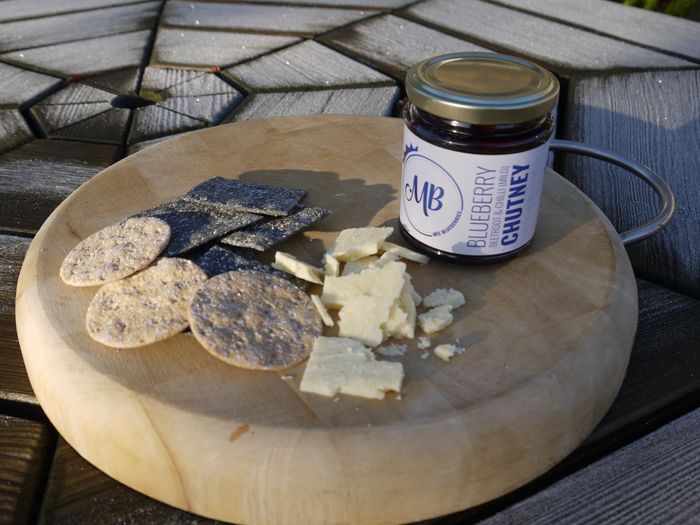 Made with sweet juicy blueberries, grown and hand-picked on our family farm in Northamptonshire. The spice of the chilli warms the soul, whilst the beetroot adds an earthy savoury note.
Particularly good added to your cheese toastie, as a BBQ marinade or topping a fillet of salmon.
Categories
Jams / Honey / Spreads
Ambient
Artisan / Speciality / Fine
LEAF - Linking Environment and Farming
Red Tractor
Gift Food
Recyclable
Sustainable
Vegetarian