Barrel Aged Maple Syrup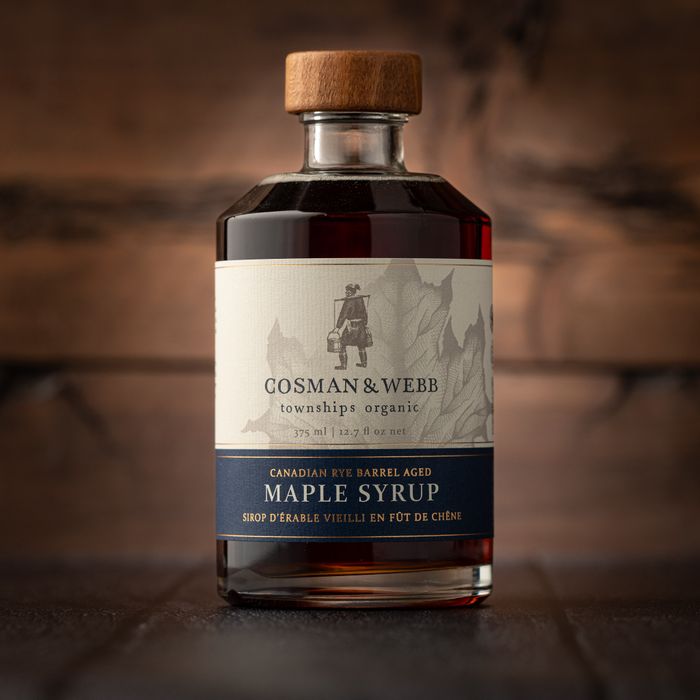 A uniquely Canadian barrel aged maple syrup using barrels sourced from Stillhead Distillery, producer of a 100% Canadian rye grain whisky. Aged for 12 months, this syrup is wonderfully smooth and complex with notes of rich brown butter, caramel, vanilla and spice. Enjoy on special occasions in the same way you would enjoy Cosman & Webb traditional maple syrup.
Cosman & Webb barrel aged maple syrup is special, which makes it more of a gift than a grocery item: perfect for birthdays, Christmas, Easter, or any occasion someone is willing to spend a little extra on a loved one. We recommend retailing this product in boutique gift shops, specialty import shops, delicatessens and liquor stores.
Categories
Jams / Honey / Spreads
Sweeteners
Sugar Confectionery
Artisan / Speciality / Fine
Gift Food
Breakfast
Christmas
Easter
Organic
Recyclable
Sustainable
Vegan
Vegetarian