ACORN FED IBERICO SHOULDER (BELLOTA)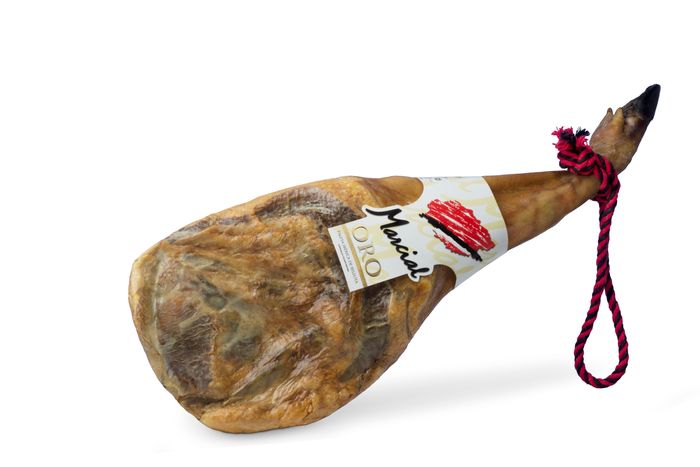 Smaller in size, but with no lesser qualities than the ham. Our Iberian shoulder, a piece which comes from the front legs of the pig, shares the majority of the characteristics of ham.
After a curing process which varies between 24 and 36 months, the shoulder is ready for tasting. Its intensely aromatic meat exhibits a subtle combination of lean meat and very flavoursome fat marbling.
Categories
Meat & Seafood
Artisan / Speciality / Fine